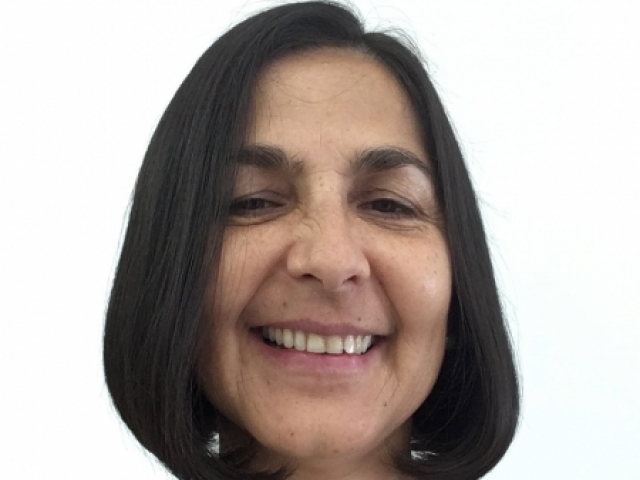 Want to find out my availability, pricing or opening hours? Click on Send Me Details Now to get started.
Send Me Details Now
Clicking on the Send Me Details Now button opens an enquiry form where you can message Margie Roe directly
Reiki Teacher, Energetic Intuitive Healing, Energetic Lift, Angelic Frequencies, Distant Healing, Space Clearing and Meditation
Margie Roe
Servicing area
Darwin and surrounds
---
Focus areas
Love
Exhausted
Self-care
Well-being
Stress management
Intuitive energy healing
---
About Margie

Welcome. I am passionate about energy healing, providing energetic intuitive treatments and teaching Reiki. Energetic Intuitive healing is a way to feel balanced – mind, body and soul. I offer face-to-face and distance healing sessions. I love teaching people how use Reiki for their own wellbeing and giving treatments to others.

If you are feeling exhausted, tired or stressed, Reiki / intuitive energy healing is for you! Energetic Intuitive session promotes wellbeing and releases blockages in your energy field to create balance in your life.

What is Energetic Intuitive healing? Energetic Intuitive session may include spiritual healing, reiki, vibrational kinesiology, crystal healing, angelic frequencies and card reading. I am an intuitive practitioner and there are many modalities that I like to use in sessions. I can tailor the session to your needs.

During a treatment with me you can expect to be blessed with a chat (to find out your priority area that you want to work on), hands-on-healing (on a massage table), card reading (if suited to your situation), and a follow-up chat to see how you are feeling after the session. Treatment time is approximately one hour.

If you are interested in receiving a reiki treatment or intuitive energy session or would like more information about a reiki workshop, please call Margie on 0450 114 840 or click on 'send me details' button. I take appointments for Saturdays.

Thank you, With love and light Margie

About Reiki

Reiki is a Japanese technique that promotes good health. It is a flow of energy that uses 'universal spirit' (ray) and your 'life force' (key) to alleviate any blockages that you may have in your energy field. If your 'life force' energy is low, dis-ease, sickness or stress may take over. Reiki will assist 'tuning up' your body's energy field to optimum levels to bring you inner peace.

Reiki is a hands-on-healing technique and can be applied by long distance. A Reiki treatment feels warm and light; you may feel at peace with life or blissful. I offer treatments on a massage table where you can relax and release your stress and worries. At the end of the treatment you will feel revitalised and happy with life. If you are out of Darwin I offer treatments over the internet or via distance method.

If you are interested in learning how to take care of yourself through self-healing, I offer Reiki workshops. For those who have completed a Reiki workshop with me, I offer one-on-one support/coaching and facilitate monthly Reiki shares (to meet other students, meditate and do some hands-on-healing).

To make an appointment please call Margie on 0450 114 840 or click on the 'Request an Appointment' button. I take appointments on Saturdays.

About Reiki Workshops - offered in 2022

I offer Reiki I, Reiki II and Reiki III workshops throughout the year. Reiki I is held over two days, either two respective Saturdays or over a weekend Saturday and Sunday. Reiki II is usually held on one long day with commitment to attend two Reiki shares to lead session. Reiki III is held over two days, either two respective Saturdays or over a weekend Saturday and Sunday. I schedule courses when there is interest from two or more participants and I offer small class sizes.

Types of workshops for 2022
Reiki I is for self-care – for providing Reiki to yourself.
Reiki II is practitioner level – participants can give a Reiki treatment to others
Reiki III is for those wishing to use higher energy in their healing practice or wanting to do master level training to become a Reiki teacher
Reiki Share - offered in 2022
If you are attuned with Reiki, you are welcome to attend Reiki gatherings where there will be a meditation, hands-on-healing on a meditation table (giving and receiving Reiki) and afterwards if you are interested a cuppa and a chat. Held on or before the full moon.
If you are interested in doing a reiki workshop or attend a Reiki share gathering, please call Margie on 0450 114 840 or click on 'send me details' button. I have a facebook page "Margie Roe Energy Intuitive" where I post Reiki workshops and Reiki Share information.

About Space Clearing

I offer space clearing through the use of Reiki symbols either in person or via distance. Spaces include your house/property or work. With the use of Reiki symbols, I can uplift energy in a space that you wish to be cleared. Sometimes you might find a space that feels stuck, still, stagnant and generally does not feel good. I can change the vibration by making the space feel lighter for your highest good and the for benefit of all who enter the space.

If you are interested in having your space cleared, please call Margie on 0450 114 840 or click on 'send me details' button. I take appointments on Saturdays.
---