GITTALIFE
Servicing area: Ballajura/Morley, Perth
Chronic health issues
Sinus
Home visits
...
Want to find out my availability, pricing or opening hours? Click on Send Me Details Now to get started.
Clicking on the Send Me Details Now button opens an enquiry form where you can message the practitioner directly.
No matter what type of Remedial Massage Treatment you are looking for, GITTALIFE provides a variety of remedial massage techniques.
GITTALIFE - Remedial Massage & Myofascial Release
---

Remedial Massage Therapies

Remedial Massage or Therapeutic Massage relieves the symptoms of muscular aches and pains, injuries and postural imbalances. It promotes healing, when muscles and tendons become damaged, impaired, knotted and tense or immobile.


Why Try a Remedial Massage?

Our daily activities contribute to an overload of certain muscle structures. An increasing amount of jobs requires work at a computer desk or in an office. Prolonged periods of sitting are causing postural imbalances due to overload of certain muscle groups, leading to local muscle inflammation and pain. Hormone imbalances, certain medications or injuries can lead to the retention of fluid in various parts of the body.


What To Expect During a Treatment

The various forms of Remedial Massage vary in intensity and are a holistic approach. Muscle tissue compensates by increasing its contraction intensity and does not work functionally once it is shortened. Remedial massage techniques are used to locate inflamed or tense muscle tissue. Massage of these areas helps to speed up the bodys own repair mechanisms to create homeostasis.


Benefits Of Remedial Massage

Remedial or Therapeutic Massage can assist in
Reduction of Acute or Chronic Pain in the Musculo-Skeletal System
Increase of Mobility due to Relaxation of tight or contracted muscles
Relaxation of Contracted Muscles
Restoration of Muscle Balance
Improvement of Posture due to Relaxation of Contracted Muscles
Improvement of Blood Circulation
Improvement of Lymph Circulation
Improvement of Digestive Function
Improvement of Sleeping Patterns
Increase of Energy Levels
MYOFASCIAL RELEASE

Myofascial Release consists of a three-dimensional application of sustained pressure and movement into the fascial system. This helps to restore alignment and function of the fascia and reduces pain.

It is a technique that can easily be combined with other massage techniques. I have found that it will enhance the benefits of Lymphatic Drainage and Deep Tissue Massage considerably; therefore I use it in all of my treatment sessions to a certain degree.

Sessions can include craniosacral work, stretching techniques and deep touch.


Do You Need a Myofascial Release Massage?

A range of issues can be addressed, including any chronic muscle condition such as:
Back/Neck Pain
Headaches/Migraines
Plantar Fasciitis
Treatment of Scar Tissue
TMJ Dysfunction
Trigger Points
Carpel Tunnel Syndrome
Sciatica
Cervical Pain
Whiplash injuries
Fibromyalgia
Frozen Shoulder
Capsulitis
Inflammatory Muscle Conditions

Benefits of Myofascial Release

Myofascial Release may assist in:
Pain Reduction of acute or chronic pain
Increase of mobility of Soft Tissue and Joints
Decrease of Muscle Tension
Improvement of Neurological dysfunction
Symptom Relief of Conditions such as Depression, Anxiety and Sleep Problems

ONCOLOGY Massage Massage for CANCER Patients

Massage Therapy for Cancer-Oncology Massage has no absolute contraindications. Restrictions can be to certain areas of the body or to the intensity of the pressure used by the therapist. A lot of cancer patients suffer from side effects like fluid retention, problems with their digestive system, general fatigue and pain. Their immune system is usually weak and compromised.

After some unexpected profound success with a young cancer client and the loss of a very good friend to leukaemia, I decided to dedicate the major amount of my work to people undergoing treatment for cancer.


What Conditions Can It Help Treat
Pain
Anxiety
Nausea
Fatigue
Depression
Fluid retention
Impaired bowl function

Before You Start Your Treatment

You will need a written consent from your specialist or treating physician stating possible relative contraindications and/or restrictions to the treatment. One of the main risks with any massage combined with other forms of cancer treatment is the risk of Deep Vein Thrombosis (DVT). Please make sure that you are aware of precautions that have to be taken this includes talking to your treating physician and your massage therapist about it.

The initial session will make you very tired as your body is not used to this form of treatment yet. Having a designated driver is advisable. My premises also provide a separate little waiting room with TV and Foxtel.


Home Visits

For Cancer Patients who are not able to travel because they are very unwell, home visits are possible. Unfortunately this will incur a fee for travel time.

If you are not sure if massage will be beneficial in your specific case, please feel free to contact me either by phone, e-mail or by clicking the 'Make an Enquiry' button. I am happy to assist you in your enquiry.



Give Gitta a call she is happy to answer any questions you might have.
---
Qualification details
1989: PHYSIOTHERAPEUT- Qualification in Germany (degree not recognised in Australia)
1992: MANUAL LYMPHATIC DRAINAGE Qualification (Vodder Method) in Switzerland
1992: AFAA AEROBICS INSTRUCTOR in Switzerland
1994: SAFS FITBALL INSTRUCTOR in Switzerland
2004: MASTER PERSONAL TRAINER, AIF (WA, Australia)
2005: CERTIFICATE in OCCUPATIONAL HEALTH & SAFETY MANAGEMENT, Curtin University (WA, Australia)
2009 - 2014:
Education as POLESTAR PILATES - INSTRUCTOR, specialising in Rehabilitation
2017:
POSTGRADUATE DIPLOMA in COUNSELLING, Murdoch University (WA, Australia)
---
See Also...
About Gitta
Specialising in Remedial Massage Techniques and Lymphatic Drainage for chronic musculoskeletal conditions
GITTALIFE - Remedial Cancer Massage
GITTALIFE provides a combined Lymphatic Drainage & Myofascial Release Session for Cancer Patients - This specifically designed approach aims to help cleanse the body after Chemotherapy Treatment.
GITTALIFE - Pregnancy Massage
GITTALIFE offers one of the few specialised Massage Tables specifically designed for providing Pregnancy Massages. Call today to make a booking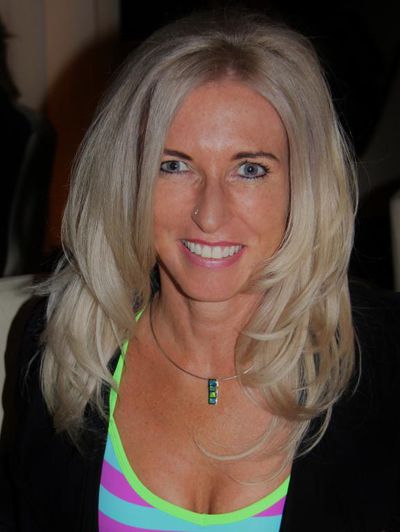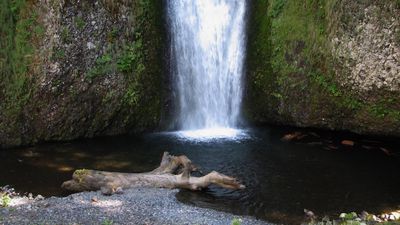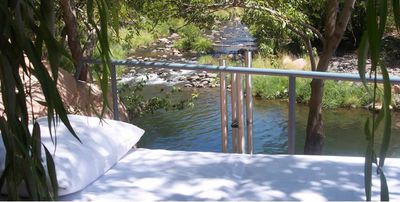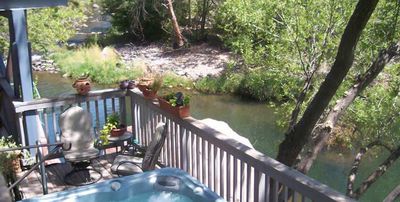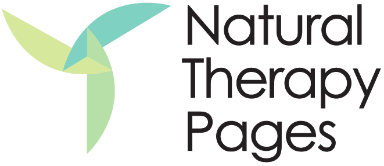 GITTALIFE