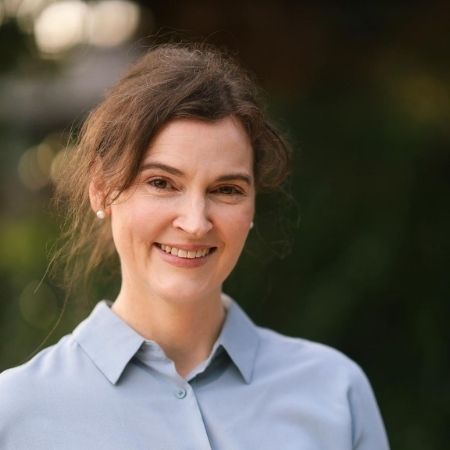 Want to find out my availability, pricing or opening hours? Click on Send Me Details Now to get started.
Send Me Details Now
Clicking on the Send Me Details Now button opens an enquiry form where you can message Maggie McCormack directly
Get back on your feet by receiving exceptional and gentle foot care from qualified professionals in the comfort of your own home. Send an enquiry to Maggie for a quote or call to book your treatment.
Quality Foot Care Mobile Service
Focus areas
Assessments
Nail Surgery
Warts
Corns
Nails
Home visits
---
---
In 2004, Maggie started her career as a podiatrist in the Frankston area giving quality care and old-fashioned service to patients.
She and her team specialise in foot care including:
Removing corns and calluses
Nail cutting
Treating ingrown toenails
Managing diabetes
Nail surgery
Dry needling
Orthotics
Footwear advice
Services Offered
Diabetic Management
Diabetes can cause multiple complications to the foot and lower limb, including changes in the arteries that affect blood flow and nerve supply to the feet.
The clinic manages this by checking all pulses using a doppler ultrasound to assess blood flow to both feet.
They also check for peripheral nerve damage as having high blood sugar levels may cause damaged nerve endings and decreased sensations and feeling in the feet.
Following your foot assessment, you will be informed of your risk status (low, moderate, or high) and educated on how to maintain or improve your foot health to help reduce the risk of developing further foot problems, such as ulceration and infection.
Nail Care
This appointment is for anyone who wants their feet assessed and treated.
The clinic provides nail care and ingrown toenail management, wart treatment, and corn and callouses.
They place great emphasis on your well-being, so they will ask about your overall health to help you in the best possible way.
Treatment is personalised to your individual needs. The average treatment takes 30 minutes, and patients visit every 6-10 weeks to keep their feet healthy.
Each treatment is finished with a gentle massage and application of Walker's foot cream.
Ingrown Toenails
This condition, if left untreated, may become infected. An ingrown toenail usually occurs on the big toes and may affect one or both sides of the nail.
The clinic can either cut out the invading part of the nail during routine treatment or remove it surgically depending on how severe it is.
Nail surgery solves a problematic nail. The procedure is simple, but effective and performed under local anaesthesia, so there is no pain experienced during the procedure.
You will be ready to resume normal daily activities the next day following the procedure, which usually takes one hour in total.
Regular appointments will take place until you have fully recovered.
Bunions and Toe Deformities
Hammertoes, bunions, claw toes and mallet toes are the most common deformities the clinic treats.
Toe deformities can be present from birth or be caused by ill-fitting shoes.
Certain diseases like diabetes, osteoarthritis and rheumatoid arthritis may also cause bone and joint deformities.
It is recommended to see your podiatrist at the onset of your condition so non-surgical options can be considered.
Orthotics, Custom-Made Shoes & Footwear Advise
The clinic offers personalised footwear advice depending on your foot type.
Their advice ranges from where to buy supportive shoes to recommending custom made footwear to Chris Angerer at Frankston Orthopaedic Services.
Home Visits
Maggie and her team offer a mobile service in the comfort of your own home if you have limited mobility or if you prefer that they come to you.
You can schedule a home visit anywhere in Melbourne.
Pricing
Pensioners
$60-$70
Initial consult $70, subsequent consultations $60
Non Pensioners
$68-$78
Initial consult $78, subsequent consultations $68
EPC & DVA
EPC (Enhanced primary care plans) are billed in bulk and Department of Veterans Affairs referrals are accepted.
Home Visits
Fees are determined by the distance to your home and the time to travel.
Opening Hours
Monday to Friday: 8:00 am to 5:00 pm
Saturday: Appointments available upon request
Sunday: Closed
Schedule your consultation, get in touch with Maggie today.
Qualifications
Degree In Applied Science - Podiatry
---