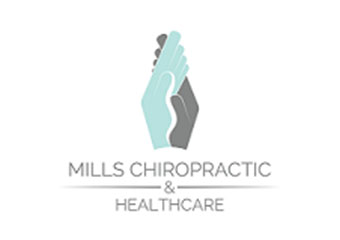 Mills Chiropractic & Healthcare
REACH YOUR FULL POTENTIAL
Mills Chiropractic & Healthcare
Focus areas
Health issues
Frozen shoulder
Endometriosis
Headaches
Circulation
Wellness
---
---
ABOUT
YOU'RE IN SAFE HANDS!
Mills Chiropractic & Healthcare is a small multidisciplinary clinic providing Chiropractic and Massage services to Cannington and surrounding suburbs. It is conveniently located near the centre of Cannington's Health Hub close to the Bentley Hospital on the corner of Mills Street and Doust Street. Established in 2017, our team is dedicated to provide exceptional service and care to all who seek pain relief, better health and well-being.
Convenience
Mills Chiropractic & Healthcare provides you with the convenience of having Chiropractic and Massage together in one location. While both can be used as stand-alone modalities, sometimes your body needs more relaxation prior to receiving Chiropractic adjustments. You can receive your message and immediately receive a Chiropractic adjustment when the body is nice and relaxed.
Our practitioners are registered members with their respective associations, Chiropractic Australia and Australian Association of Massage Therapists now call Massage & Myotherapy Australia. They actively update themselves with the most recent relevant research.
Accessibility
There is ample private parking bays available as well as side street parking. Private health rebates are also available through HICAPS as well as all the major credit cards and EFTPOS. No referral is needed to see any of our practitioners unless you are eligible for the Chronic Disease Management Plan which your GP will initiate. Medicare will provide a rebate of $52.95, up to five sessions annually. Covering the majority of the cost of treatment.
Mills Chiropractic & Healthcare is also looking for like-minded allied health professionals to add to the services offered.
---
SERVICES
Chiropractic
Chiropractic primarily focuses on diagnosing, managing and preventing mechanical disorders of the musculoskeletal system. This covers a wide range of conditions from a simple muscle or ligament sprain/strain to a hot and raging disc bulge. Chiropractors are highly qualified healthcare professionals who have studied at university for at least 5 years to recognise and treat various conditions. When something does not fit within their scope of practice they acknowledge and refer you on to the relevant health professional.
Drug Free
Chiropractic offers a drug-free modality of treatment which is generally considered safe, gentle and conservative (a small proportion of people may experience some adverse reactions). While it is easy to pop a pill to reduce pain and inflammation it may only be masking the pain and not getting to the root of the problem.
Surgery Free
Chiropractic also offers a surgery-free modality of treatment, an option to keep joints going for as long as bearing possible. While advancements in technology and medicine have been great it is still important to know the success rate percentage on certain procedures before you make an informed decision.
Chiropractic can help with the following:
Back Pain


Neck Pain


Joint Pains including hip and knee pain from Osteoarthritis


General Aches and Pains from joints, muscle spasms and cramp


Headaches caused by neck problems


Frozen Shoulder, shoulder from back and neck problems


Elbow Pain or Tennis Elbow from back and neck problems


Prevention of Migraines


Sporting Aches and Pains


Remedial & Massage Therapy
Remedial massage is an advanced form of massage concerned with the diagnosing and treatment of a wide range of soft tissue problems. Once finding out the nature of your condition they will use their skills and aim to reduce pain and tension surrounding the problem area. Remedial Massage Therapist have completed a Diploma in Remedial Massage after there Certificate IV in Massage Therapy. They are also trained to advise on home stretches and exercises to continue to help the effects of treatment last longer.
Your muscles can develop adhesions and fibrosis may occur depending on what you are doing. Cramps, spasms and delayed onset muscle soreness can also be improved. Massage increases circulation to the area and helps to drain away toxins.
Remedial massage therapy can help with the following:
Back & Neck Pain


Tension Headaches & Migraines


Shoulder & Neck Tension


Sciatica & Low Back Pain


Overuse Injuries


Injury Recovery


Improved Flexibility & Range of Motion


Massage Therapy
Massage therapists hold a Certificate IV in Massage Therapy where they learn the basics of massage within 6 months to 1 year. Their training allows them to see many people of all ages, gender and body types make them proficient in massage.
Massages can be relaxational (Swedish) or therapeutic (deep tissue). It can leave you feeling less stressed and relaxed throughout the whole body. Sometimes for a couple of days after the visit, you may feel your muscle a bit achy and sore which is a normal reaction. By hydrating and stretching the muscles you may limit the amount of soreness felt. Your muscles have just had a bit of a workout and need to heal and recover.
Naturopathy/Nutritionist
The 6 Principles of Naturopathic Medicine
The Healing Power of Nature -to trust in the body's inherent wisdom to heal itself.


Identify and Treat the Causes - to look beyond the symptoms to the underlying cause.


First Do No Harm - to utilise the most natural, least invasive and least toxic therapies.


Doctor as Teacher - to educate patients in the steps to achieving and maintaining health.


Treat the Whole Individual - to view the body as an integrated whole in all its physical and spiritual dimensions


Prevention - to focus on overall health, wellness and disease prevention


Naturopathy is a form of holistic medicine that emphasizes prevention and the self-healing process through the use of natural therapies. A Naturopath treats the individual as a whole instead of just the presenting symptoms, by combining the wisdom of nature with modern science.
The specialized treatment plans facilitate the body's inherent ability to restore and maintain optimal health and remove all barriers to good health by creating a healing internal and external environment.
Naturopathy can be used to treat a wide range of health issues:
Allergies and sensitivities


Skin issues


Cardiovascular


Mood disorders/Increase energy & focus


Fatigue & Stress


Chronic skin conditions


Digestive problems– IBS, bloating, constipation, urgency


Mental Health– Stress, depression, anxiety


Metabolic problems– Weight Gain, high blood pressure, diabetes, thyroid problems


Immune health– frequent illnesses, eczema, psoriasis


Gynaecological Disorders - PCOS, Endometriosis


Autoimmune conditions - Most common - Type 1 Diabetes, Rheumatoid arthritis (RA), Psoriasis/psoriatic arthritis, Multiple sclerosis, Systemic lupus erythematosus (Lupus), Inflammatory bowel disease, Addison's disease, Grave's disease, Hashimoto's thyroiditis, Myasthenia gravis, Vasculitis, Pernicious anaemia, Celiac disease


Female Hormonal imbalances– acne, PMS, cramps, irregular cycle, infertility, thrush, menopause


Male hormonal imbalances– Prostate problems, erectile dysfunction, infertility, acne


Musculoskeletal– Pain, arthritis, cramps


Sports Nutrition


Weight loss/Diet programs/Detox


Nutritional Medicine
Consuming a well-balanced diet is vital in order to achieve optimal health and wellbeing, as nutrients are the building blocks of our physical body. When there is a correct balance of vitamins, foods and minerals, optimal health is achieved.
Western Herbal Medicine
Herbal medicine is the use of the chemical and energetic properties in a plant's leaves, flowers, berries, stems, and roots to affect the body and facilitate healing. It is the oldest form of medicine in history and has its origins in ancient cultures.
Opening hours for Chiropractic
Monday - 9:00am - 12:30pm
Wednesday - 9:00am - 6:00pm
Friday - 9:00am - 6:00pm
Lunch times are between 12:30pm - 2:00pm
---
Contact us today for more information.
---