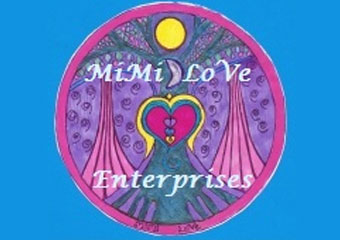 Mimi Love Enterprises
Clicking on the Send Me Details Now button opens an enquiry form where you can message Mimi Anastas directly
Send Me Details Now
HOLISTIC HEALTH & WELLNESS HOLISTIC NATURAL & VIBRATIONAL THERAPIES HOLISTIC ALTERNATIVE HEALTH CLINIC & RETREAT NUTRITION & EMOTIONAL BALANCING, FOOD AS MEDICINE ANXIETY, STRESS & DEPRESSION TREATED & MENTAL HEALTH INJUIRES & CHRONIC ILLNESSES TREATED FOREST BATHING and be Nurtured, Rebalanced, Rejuvenated and Inspired with your new path for the future from 'Blue Earth' Clinic with Mimi Love LOVE is the KEY! Are you feeling out of sorts? Have you lost your purpose? Are you in pain? Mimi Love  can help you change your old patterns and make a new path towards happiness, health and wellness 
Mimi Love Enterprises
Servicing area
Online Face to Face and Phone Consultations for Health & Wellness with Aromatherapy, Holistic Counselling, Kinesiology, Traditional Chinese Medicine Energetics, Colour & Sound Therapy, Empathic Readings. Mobile service is temporarily unavailable.
---
Focus areas
Affective disorders
Astrology
Emotional wellbeing
Self-love
Face to face appointments
Fears
---
---
VIRTUAL SESSIONS ONLINE, FACE TO FACE AND PHONE
HOLISTIC HEALTH SCIENCE
VIBRATIONAL MEDICINE
FREQUENCIES OF LIFE
FOOD AS MEDICINE
MERIDIAN BALANCING
EFT - EMOTIONAL FREEDOM TECHNIQUE - TAPPING
ONLINE TRAINING:
FREQUENCIES OF LIFE COURSES
HEALTH & WELLNESS
FOOD AS MEDICINE
MIMI'S PASSION IS TO HELP YOU ON YOUR PATH TO A BETTER FUTURE!
In these uncertain times Mimi's Online and Phone Service help you cope and alleviate fears & phobias and will help you release toxic patterns with love and compassion with self love and finding love & happiness to create change from within.
Let me help open your heart and find happiness!
Let go of the past and jump into the present and rediscover hope!
Treating Anxiety, Depression, Stress, Emotions, Couples Therapy, Disabilities, Reoccuring Injuries, Structural Integrity and the complexity of the Soul.
Vibrations are in all our cells chemically and electrically, and through our central nervous system. Injuries and illnesses are crystallised patterns trapped anywhere in the body which respond to the right vibration to allow homeostasis. Each treatment will vary due to the vibrations you need at that time. Your energy is unique and Mimi can find what will work for you by muscle testing and balancing using acupoints, colour, crystals, dry needling, flower essences, massage, shells, body structure, nutritional aspects, emotional issues and spiritual enlightment.
Membership with ATMS, AKA & IICT with health fund rebates available for massage.


---

Services:
VIRTUAL SESSIONS ONLINE, FACE TO FACE & PHONE - Holistic Health Science with Vibrational Medicine and Frequencies of Life.

Main Clinic - Morton Home Clinic is open. Dapto is closed due to Covid19. Mobile massage is temporarily closed due to Covid19 & association restrictions. Injury, Chronic Illness, Trauma, Couples Relationship Therapies, Emotional Disturbances, Health & Wellness with Nutritional Aspects & Weight Loss, Mental & Physical Disorders and Relationships.
Bach Flowers, Bush Flowers
Body Realignment: Structural - Injury, Illnesses & Chronic Conditions
Chinese Astrology for Energy Balancing
Classes: Aroma, Belly Dancing, Essential Oils, Kinesiology, Traditional Chinese Philosophy, Online Courses, Crystal & Tuning Fork Therapy
Colour & Crystal Balancing, Vibrational Therapies
Courses - Aromatherapy, Essential Oils, Kinesiology, TCM, Massage, Tuning Forks
EFT - Emotional Freedom Technique - Tapping
Emotional Balancing - Aroma, Colour, Crystals, Eye Modes, Electromagnetic, Homeopathy, Kinesiology, NLP, Psychological, Sound, Tapping, Vibrations
Empathic Healings based on Vibrational Medicine
Hand Sanitiser - Naturally made
Massage - Aroma, Chinese Remedial, Lymphatic, Myofascial, Swedish
Meridian Balancing & Massage
Soap - Natural made from Olive oil, Clay & Essential oils.
Vibrational Medicine - Based on TCM & Empathic Skills
---
For more information or to make an enquiry contact Mimi today!!
Acupressure
Aromatherapy
Colour Therapy
Kinesiology
Sound Healing
Counselling Online
Energy Healing Online
Spiritual Healing Online
Kinesiology Online
Reiki Online
Sensory Integration for Anxiety, Depression, Stress, PTSD, ADD, ADHD, OCD, Chronic Illness or Re-occurring Injury
Energy Healing Online
Spiritual Healing Online
Reiki Online
Energy Healing, Spiritual Healing and Reiki Interactive Video Online Sessions
We're open 7 days.
| | | | |
| --- | --- | --- | --- |
| Monday | 9:00 am | To | 7:00 pm |
| Tuesday | 9:00 am | To | 7:00 pm |
| Wednesday | 9:00 pm | To | 7:00 pm |
| Thursday | 9:00 am | To | 7:00 pm |
| Friday | 9:00 pm | To | 7:00 pm |
| Saturday | 10:00 am | To | 4:00 pm |
| Sunday | 10:00 am | To | 2:00 pm |
Qualifications
Certificate IV In Aromatherapy
Diploma of Traditional Chinese Medicine Remedial Massage An Mo Tui Na (Hlt50112)
Certificate IV In Training and Assessment (TAE40110 To TAE40116 Upgrade)
Diploma of Health Sciences In Holistic Kinesiology
Professional Membership
ATMS - Australian Traditional Medicine Society
IICT - International Institute For Complementary Therapists
Australian Kinesiology Association
---