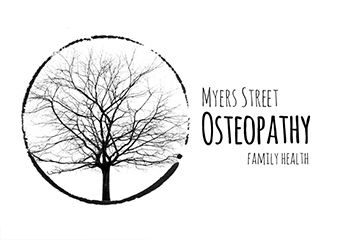 Myers Street Osteopathy
Finding Health Osteopathy offers experienced, and dedicated health practitioners, who thrive on the opportunity to help you get back to true health.  We are committed to offer you the highest quality healthcare.  
Finding Health Osteopathy
Servicing area
Greater Geelong, Surf Coast, and Colac Otway shire.
---
Focus areas
Movement
Optimal health
Love
Growth
---
---
About
We are a family focused clinic with a more gentle approach to Osteopathic treatment. We love to work with all aspects of family health care, from newborns to elders. Babies, children, and expecting mums are a particularly large part of our focus. Our treatment is tailored to work specifically with your needs.
Call us on 52297848 or book online @ www.findinghealthosteo.com.au
---
Osteopathy and its application to health care is a love and a passion for us here at Finding Health Osteopathy.
We offer Osteopathic care that has a strong family focus, with a particular interest in the beginnings of life, through the treatment of babies, children, and expectant mums. Our treatment approach is more gentle, and always tailored specifically to you.
We offer treatment where results are achieved through the treatment of the whole person. We work with you with a committment and focus towards your goals, and are always happy to communicate and work in with other health practitioners when needed.
Dale and Beth have a great deal of hands-on clinical experience, and along with this have spent a mininum of 15 years studying on a post-graduate level. Our committment to Osteopathy, and its application to healthcare, is of the highest level.
Osteopathy is a service that harnesses the body's constant movement towards normal, or its innate capacity to heal. When applied appropriately, Osteopathy's efficacy reveals its real power. It proves itself, and it's strength lies in the capacity to find and treat the primary cause, rather than the secondary symptom.
Our aim is to serve, and we focus on helping those in need. We hope we may be of some assistance to you. Feel free to book online www.findinghealthosteo.com.au or call us on 52297848.
More about Osteopathy...
Osteopathy is a science, an art, and a philosophy all rolled into one living expression. It is the understanding of normal, so that the abnormal can be both recognised and engaged towards health, following the direction of ease.
The science can be seen as the study of living anatomy and all its working constituents, a constantly changing dynamic and an eternal expression of life itself.
This scientific approach is inclusive of a continued exploration of what we know and what we do not know, so that we may serve both humbly and more effectively as our knowledge changes, and our awareness opens to deeper thruths.
The philosophy is a dynamic understanding of life in motion as seen through Wholeness, the reality of each part being an expression of a unity that is both harmonious and complete.
The art is the hands on application of the science and philosophy through an intimate and evolving relationship, not through technique, but rather methodology and means that aim to harness therapeutic change, and ultimately the expression of health available to each individual.
Osteopathy is a pure gift that is given out of love and service to humanity. For Dale and Beth, it is a way of life, a set of living principles that pertain to Wholeness and the balance that is required to permit optimal health.
Welcome to our clinic, we hope we may be of help.
More about Biodynamic Osteopathy...
This approach to Osteopathy is built on fundamental Osteopathic truths: life as a living dynamic expression of wholeness, and the innate healing forces within.
Biodynamic Osteopathy is driven from the capacity to witness and communicate with health, as a living incarnate presence inseparable from the wholeness of life. This is what Dr Still, the founder of Osteopathy, referred to when he so famously said "To find health should be the object of the doctor, anyone can find disease."
The observation and attentiveness to health, coupled with the understanding and willingness to follow its intention, enables therapeutic access and subsequent change through transmutation.
Life is a constant, an indescribable mystery, that can be seen and understood through laws not framed by human hands. This was described through the work of William Sutherland, D.O. and his discovery of primary respiration.
Biodynamic Osteopathy comes from the study of primary respiration as a therapeutic force in the processes of growth, development, and healing.
This study and its lineage has been passed on, with a deep love for the soul of Osteopathy, through the work of James Jealous, D.O. and his teaching faculty.
Biodynamic Osteopathy has an international teaching program that sees thousands of Osteopaths trained all around the world in this approach.
---
Other modalities we offer...
---
For all enquiries contact us today!
---