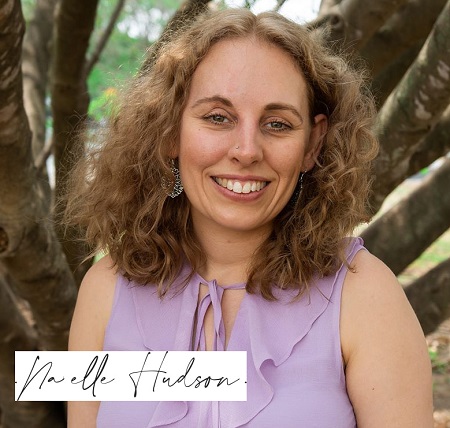 Narelle Hudson
Clicking on the Send Me Details Now button opens an enquiry form where you can message Narelle Hudson directly
Send Me Details Now
Soothe your mind, body and soul with my assistance and natural treatments.
Counselling Services, Natural Therapy Services, Reiki, Crystal Healing
Servicing area
Brisbane & West End QLD
---
Focus areas
Stress management
Addiction
Relaxation
Self-esteem
Motivation
Head massage
---
---
Choosing a Treatment That Suits You
Narelle Hudson's Counselling and Natural Therapy Practice offers a plethora of benefits not only for your health, but also for other aspects of your life.
Visit my treatment room in Brisbane, Australia to experience my method of treating the mind, body and soul. Zoom, Skype and Telephone sessions also available.
My Services
Counselling Session
As a counsellor for the last 10 years; I believe people are ultimately the experts on their own lives. I see my role as one to walk alongside clients & support them by: hearing their story, offering suggestions or new information and validating their individual strengths and resilience.

'My aim is to help clients feel heard, understood, validated and supported to be the best version of themselves possible'.
Rate
60 mins - $132 (individuals)
60 mins - $165 (couples)
*Private health fund rebates available
Reiki
This is a non-invasive healing modality that helps balance the human energy system and assist the body in repairing itself.
Benefits
Maintains good health
Reduces stress
Strengthens the immune system
Creates feelings ?of peace, ?security and wellbeing.
Rates
60 mins - $80
90 mins - $100
Crystal Healing
Experience how crystals assist in healing on a physical, mental, emotional and spiritual level as they help ?connect you with your true divinity.
Benefits
Reduces stress
Cultivates positive energy
Releases negative energy
Rates
Crystal Healing - Chakra Balance: 60 mins - $80
Crystal Healing Session - Body Scan or Inner Child Healing: ?120 mins - $120
Hot Stone Massage
A highly detoxifying type of massage, Hot Stone is done with smooth, heated, basalt stones; a black volcanic rock that absorbs and retains heat well.
Benefits
Relaxes the muscles
Stimulates circulation
Releases toxins
Rates
60 mins - $90
90 mins - $130
Relaxation Massage
This is a natural way to alleviate the pressures associated with today's demanding lifestyles. This form of therapy helps improve the physical and mental functions, and it's extremely effective, safe, and available to anyone of any age.
Benefits
Reduces stress
Improves overall well-being
Eases muscles
Improves quality of sleep
Rates
60 mins - $80
90 mins - $120
Indian Head Massage
This type of treatment is inclusive of a foot bath. Bathing the feet is very grounding and connects both the client and the practitioner to the earth. A hot towel compression is then applied to the head and then the Indian Head Massage begins. The treatment may be received with or without oil.
Benefits
Boosts energy levels
Helps alleviate headache and migraine
Promotes a healthy scalp
Improves memory
Rate
Tarot Reading
Tarot cards are an ancient method of foretelling events which may occur in a person's future. Nowadays, Tarot readings help you explore particular areas in your life and provide answers to your questions or problems.
Rate
Request a booking and recharge with your choice of treatment.
Individual Counselling Sessions
1hr
Professional counselling sessions available via telehealth Australia wide.
Relationship Counselling Sessions
1hr
Professional counselling sessions available via telehealth Australia wide.
We're open 5 days.
| | | | |
| --- | --- | --- | --- |
| Monday | 8:00 am | To | 6:00 pm |
| Tuesday | 8:00 am | To | 6:00 pm |
| Wednesday | 8:00 am | To | 6:00 pm |
| Thursday | 8:00 am | To | 6:00 pm |
| Friday | 8:00 am | To | 5:00 pm |
Qualifications
Bachelor of Counselling
Level 4 Registered Counsellor (Australian Counselling Association)
Professional Membership
ACA - Australian Counselling Association
Australian Counselling Association (ACA)
---