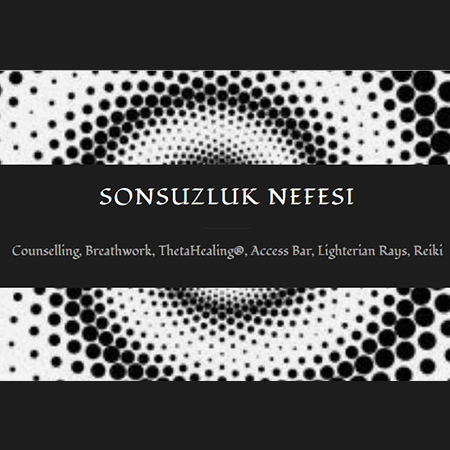 Clicking on the Send Me Details Now button opens an enquiry form where you can message Aynur Yanar directly
Send Me Details Now
In the blink of the eye, life can change massively. You can change your life dramatically, overnight! Changing your life is one decision away.
Counselling, Breathwork, Access Bars, Theta Healing, Reiki,
Focus areas
Reading
Vision
Subconscious
Boundaries
Joy
Human design
---
---
It is not the type of seminar you enter and then leave by thinking and finding yourself to be ineffective later on. All the strategies work with breath-work in this seminar and it is designed to motivate you to know what you think, to see all of your choices clearly, to achieve your own potential, to be what you want to be, and to change many of the ways in which you view yourself, make you wrong, and feel bad, and to help you get the most out of it.
Our lives are between two breaths; one when we were born and the other when we die. That means that our breath is the reason we are alive. From age 2-3 we begin to distort / limit the way we breathe and subconsciously change it into new patterns, which is different from the normal way we were born with. By holding our breath, we are doing this distortion / limitations. Furthermore, our breathing pattern often has a direct impact on our way of thinking and by actually adjusting the way we breathe we can remove this distortion / limits. The air is our simplest but most effective tool for fulfilled, contented, peaceful life and healing.
Changing the breath and boundaries of our thought system are the keys to living our lives with joy, fulfillment and meaning. The moment you undergo the session of breathing, you will step into a deep relationship with yourself and your soul.
Services
Counselling
Breathing Sessions/seminars
Theta Healing®️
Access Bars ®
Usui Reiki
The Seraphim Blueprint
Lightarian Rays
Inner Speak Session
Human Design Reading
Manifesting&vision Board Workshop
A Course In Miracle Lessons
---