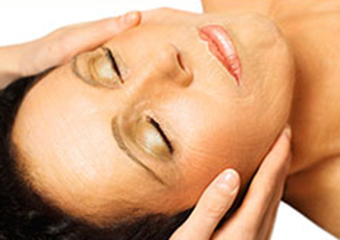 Natural Health Practitioner
Clicking on the Send Me Details Now button opens an enquiry form where you can message Natural Health Practitioner directly
Send Me Details Now
From a Reiki, Spiritual Healing or Distance Healing session to a Card Reading, Kerry Nijam is the professional to call
Kerry Nijam - Reiki & Healing Treatments
Servicing area
Uki & foothills of Mount Warning, and surrounding areas NSW, Australia wide
---
Focus areas
Tight muscles
Nervous system
Physical health
Finances
Love
Stress management
---
---
Reiki 'Usui' System
Reiki is a gentle yet powerful system of natural healing, that filters and boosts life force energy into the chakras to restore health and balance to the whole body, mind and spirit.

Reiki is applied while remaining fully dressed, through a gentle series of hands on applications, which stimulates and encourages the body to relax while experiencing a sense of deep peace. Reiki is highly recommended for anyone recovering from an illness, fatigue, grief, anxiety or needing space to drift off into a state of calm.
Spiritual Healing
Spiritual healing awakens within a person their deepest innermost needs in order to heal their spirit, emotions and physical body. Spiritual healing can access and assist in healing underlying causes of many illnesses, such as:
Fatigue
Feeling as if there is something missing in life
Lack of meaning and feeling disconnected from life or from your true self
Stress related problems and depression
It is also used to treat grief and chronic illness (with or without an obvious cause).

Based on the pattern of chi flow surrounding the aura and body, spiritual healing incorporates the use of sensitive touch to scan and transmit light to balance the energy field surrounding the aura and restore the body to harmony.
Distance Healing
A distance healing is given when a person is too far away to be accessible to hands on healing. Life force energy may be transferred or transmitted from one person to another in many ways. Divine White Light is sent through time and space to a person, pet or environment and touches both the physical and etheric bodies.

Clients who have experienced this healing report a sense of peace, new vision, hope and faith, relief, release and rejuvenation. The life force energy goes wherever the healing is needed most, releasing congestion of negative matter.

A distance healing can help heal physical ailments, as well as deep emotion, bringing balance & restoring harmony.
Sound Therapy
Sound therapy is used to treat conditions related to the nervous system, hearing & brain function. In particular it has been used to treat tinnitus & dyslexia. Sound healing harmonises each chakra as it resonates with particular notes that can be sung, chanted or chimed over the chakra to discharge energetic dross & open the chakra to a stronger energy flow.
Crystal Chakra Energy Balancing
Crystal healing assists in removing internal imbalances. The crystals are placed on the vital centres of the body (chakras) to reflect and generate forces that infuse the aura with light. With the aura open and clear, the chakra centres are activated and conscious contact with the deepest, purest aspects of the self can be made.

As the vibrational frequency of the aura rises, whatever mental, emotional or subconscious energies are vibrating at a lower frequency will surface into the mind and heart to be cleansed, healed and transformed.

A crystal chakra energy alignment maintains physical health, emotional well-being and spiritual growth. A very calm and relaxing treatment to drift to your space of bliss.
Channelling For Guidance / Psychic & Card Readings
By choosing a reading or guidance using a mix of extrasensory perceptions such as clairvoyance (seeing through the third eye), clairaudience (hearing on an inner level), clairsentience (sense by feeling) and selecting questions from your past, present & future we are able to go to your Higher Self and Angels to receive guidance in areas of relationships, health, career, finances and other topics which will help you discover the greater meaning to the situation you are placed in life.

Combining heavenly guidance with intuition & integrity allows sessions to unfold in accord with the true divine plan.
The Melchizedek Method
First practised on Earth in the Atlantian times, techniques of light body activation, holographic healing and age reversal. The Melchizedek Method involves the activation of our personal Merkabah vehicle (rotational field of light, spirit & body) which becomes a hologram of love.

As modern day science has proven, the smallest particle of a hologram contains cell memory of the whole. By activating your Merkabah, you are able to transmute cell memory and take your body back to its highest intent, (your original blueprint), reversing disease, aging and activating your light body.
Animal Communication / Healing
Communication with animals, pets, fish, birds, horses using psychic healing, telepathic communication and channelling. Pets explain problems ranging from behavioural and emotional disorders to illness and diet. Pets explain why they chose you as their partner.
For more information about the best services for your needs or to organise an appointment - just give us a call!
---
Professional Membership
ATMS - Australian Traditional Medicine Society
---