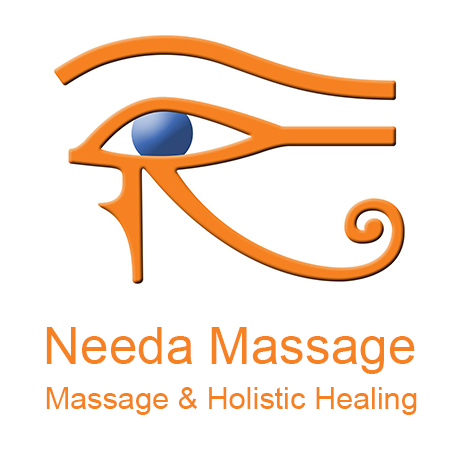 Needa Massage
Want to find out my availability, pricing or opening hours? Click on Send Me Details Now to get started.
Send Me Details Now
Clicking on the Send Me Details Now button opens an enquiry form where you can message Mark Czwerenczuk directly
Remedial Massage - Deep Tissue Massage - Reflexology - Raynor Technique - Aromatherapy - Swedish Massage - Sports Massage - Indian Head Massage - Mobile Massage - Pregnancy Massage - Trigger Point Therapy.   No Matter What Type Of Massage You're After, We Here At Needa Massage Are Here To Help. Health Rebates Available for all Health Funds. (Hicaps)
Needa Massage - Massage Services
Servicing area
Areas south of the river, Perth
---
Focus areas
Trauma
Back pain
Ankle pain
Migraine
Chakras
Lung
---
---
Is A Massage Right For You?
Have you injured yourself during sport?
Or are you feeling really stressed?
Do you suffer from a sore back, neck and shoulders?
If the answer is YES then you NEEDA MASSAGE!
---
Why Come & See Us?
Have a massage or healing treatment especially designed for you in the comfort of your own home or apartment. I come to you and provide all the benefits of relaxation, remedial, sports massage, holistic healing. I help to turn your home into your own private day spa! I provide fresh towels, oils and soothing music. No need for petrol expenses, parking or babysitting hassles. No need to get up and drive home after your treatment. Simply sit back on your couch, have a bath or go straight to sleep for a most peaceful nights rest.
If you don't wish for me to come to you, you can now come to us, we now have a clinic located at 28 Bideford St, Warnbro.
---
Massage Fees
30min - $50
60min - $80
90min - $120
2 hour - $150
For Aromatherapy massages an additional $15 for the use of essential oils.
Gift Vouchers Available
Hicaps available
---
Mobile Massage
Please contact me for pricing.
Benefits of a mobile massage
You are able to relax in the comfort of familiar surroundings.
There is no stress in having to find us, we find you. No driving in traffic or having to find the clinic. No parking hassle or parking fees.
If you are visiting or are on holidays no need to hire a car or book a taxi, we will come to your front door.
Afterwards you can curl up and relax without having to worry about getting dressed
Often time's couples will have a massage each without the trouble of arranging child care.
You don't have to deal with logistics of getting large groups of people to the spa or massage clinic, perfect for hen's parties, pamper days and anniversaries.
If you meditate, try meditating during your massage. (This can make the experience even more powerful)
Pay on booking. Handling money on the day can take away from the experience, so I can take full payment on booking.
Book early so that you get the exact time and date that you like.
No surge pricing, no extra charge for public holidays. Same affordable prices year round, 7 days a week.
Professional, accredited, reliable, police checked mobile massage therapist. I take delivering a great massage to you seriously.
---
Massage Treatments Available
Trigger Point Therapy
Trigger Point Therapy is a remedial massage technique. Trigger points in the body to your therapist feel like palpable nodules or thick muscle tissue, which are tender totouch for you. Pressure is applied over the area to reduce muscle tightness and pain.
Trigger points are commonly described as 'trigger sites'. These points are hyperirritable spots in skeletal muscle that are associated with taunt bands of muscle fibres.
Activation of trigger points may be caused by a number of factors including:
Acute overload – Heavy lifting or quick acceleration during sport
Chronic overload – Long hours sitting at computers or training for sport
Activation by other trigger points – Chest triggers can set off shoulder triggers
Direct trauma – An opponent's knee striking your thigh muscle
Spinal problems – Nerve dysfunction can lead to trigger points in the muscles
Deficiencies – Vitamin and mineral deficiencies and/or dehydration
Toxic overload – Toxicity within organs or glands
These taunt bands (trigger points) are a common, yet often overlooked, cause of pain
Indian Head Massage
Indian head massage, or Champissage (champi is the Hindi word for head massage), is a massage that is based on the ancient healing system of Ayurveda.
It uses firm massage strokes to stimulate the nerves and loosen up tight muscles of the scalp.
The belief is that three of the major energy centers of the human body can be found in and around the head.
By stimulating these energy centres, Indian head massage helps to maintain the balance of energy within the body, and helps heal the body both physically and emotionally.
The treatment has been practiced in India for over a thousand years.
Remedial Massage
This is a highly effective and targeted massage session focused entirely on releasing the causes of pain and discomfort. In treating clients, a range of advanced massage techniques are utilised including Soft Tissue Release, Deep Tissue, Shiatsu, Trigger Point and Myofascial Release.

Typical conditions that will benefit from Remedial Massage treatment include specific patterns of muscular pain and tension, frozen or badly knotted shoulders, upper and lower back pain. (Firm, stimulating pressure)
Sports Massage
Sports Massage is for anyone who exercises, not just athletes. The main benefit of Sports Massage is that it improves muscle flexibility, blood circulation and reduces swelling, aids the prevention of sports injuries and assists the body with recovery and repair after sports injuries have been sustained. (Medium – firm pressure)
Deep Tissue Massage
For those of you who want to be massaged and not moisturized! The purpose is to unstick the muscle fibres and release deeply-held patterns of congestion while relaxing and soothing the muscle. Deep tissue massage is both corrective and therapeutic and feels fantastic. (Strong, deep & intense pressure)
Swedish/ Relaxation Massage
This full body massage treatment is ideal for individuals who are not suffering from pain but who prefer lighter pressure and a consistent flow throughout the massage. Swedish Massage will help to relieve tension promoting deep relaxation in the tissues and muscles. (Soft flowing pressure)
Reflexology
Be transported to another realm with this beautiful ancient style of treatment. It is believed that the body is represented on the feet, by what is known as reflex points. Each reflex point corresponds to certain parts, organs or glands in the body and by stimulating these reflexes, it can trigger the body's own healing process. This is a beautiful treatment that can aid in a wide range of condition, both chronic or acute.
This treatment will leave you feeling relaxed, rejuvenated and balanced. (Firm stimulating pressure)
Corporate Massage
What a great way to say "Thank You" to your staff. I can come into the office or workplace and give your staff massages ranging from 5 minutes to 1 hour each person. The typical amount of time for corporate massage is about 15 minutes, generally seated at work stations or in a meeting room using a massage table. The structure of these sessions is flexible to suit your needs.

Staff health and well being is becoming an important item on the workplace agenda at the moment. Watch your staff work more efficiently, have less days away from work (especially on massage day) and less stress and tension. It works for everyone and why not have one yourself while your there.
Aromatherapy
Drift away with the aromas of specially selected essential oils, each to suit individual needs and wants. These oils are then carefully blended into a massage oil to give you the ultimate in relaxation. Good balancing massage for when you are feeling out of sorts! (Soft – medium pressure)
Raynor Technique
Is more than just a massage, this work requires a partnership between therapist and client, actively working together, bringing clients to their threshold of tolerance whereby deep breathing is encouraged to overcome and dissolve tension and thus experiencing enhanced sensations throughout the body and sometimes deep seated emotions surface.

Along with the physical and emotional blockages removed, it can bring about a profound shift in consciousness. This technique is used by combining various massage styles such as Shiatsu, Swedish, Reflexology, Acupressure, Chinese Massage, Kahuna Hawaiian Massage, Thai Massage and Deep Tissue/Therapeutic Massage.
Pregnancy Massage
Pregnancy is a demanding time for any woman, changes are occurring physically, mentally and emotionally as soon as conception takes place. Nurturing touch during pregnancy is not a new concept; it's well known that relaxation and self-awareness tend to create increased well-being for both the mother and the developing baby.

The massage motions, rhythm and pressure variations of a Pregnancy Massage flood the sensory nerve pathways with input that increase the body's awareness and overrides signals of pain and stress that the mother may be experiencing.

We use pillows under the breasts for additional support which allows an expecting mother to lie comfortably on her belly and ease the pressures of the developing infant. Our therapists are also experienced in incorporating other massage positions if and when certain positions become uncomfortable.
---
Testimonial
"I have a massage with my wonderful masseur, who arrives diligently on time & performs miracles on my aching joints. I feel fantastic after my massage & it is one of the highlights to my week."
- Jenny, Dianella
---
For more information about the best services for your needs or to organise an appointment - just give us a call!
---
This is a highly effective and targeted massage session focused entirely on releasing the causes of pain and discomfort. In treating clients, a range of advanced massage techniques are utilised including Soft Tissue Release, Deep Tissue, Shiatsu, Trigger
For those of you who want to be massaged and not moisturized! The purpose is to unstick the muscle fibres and release deeply-held patterns of congestion while relaxing and soothing the muscle. Deep tissue massage is both corrective and therapeutic and fee
Qualifications
Reiki Master
Diploma In Remedial Massage
Advance Diploma In Therapeutic Massage
Certificate In Crystal Healing
Associate Certified Pranic Healer
Professional Membership
AMT - Association Of Massage Therapists
Reiki Association Of Australia
---