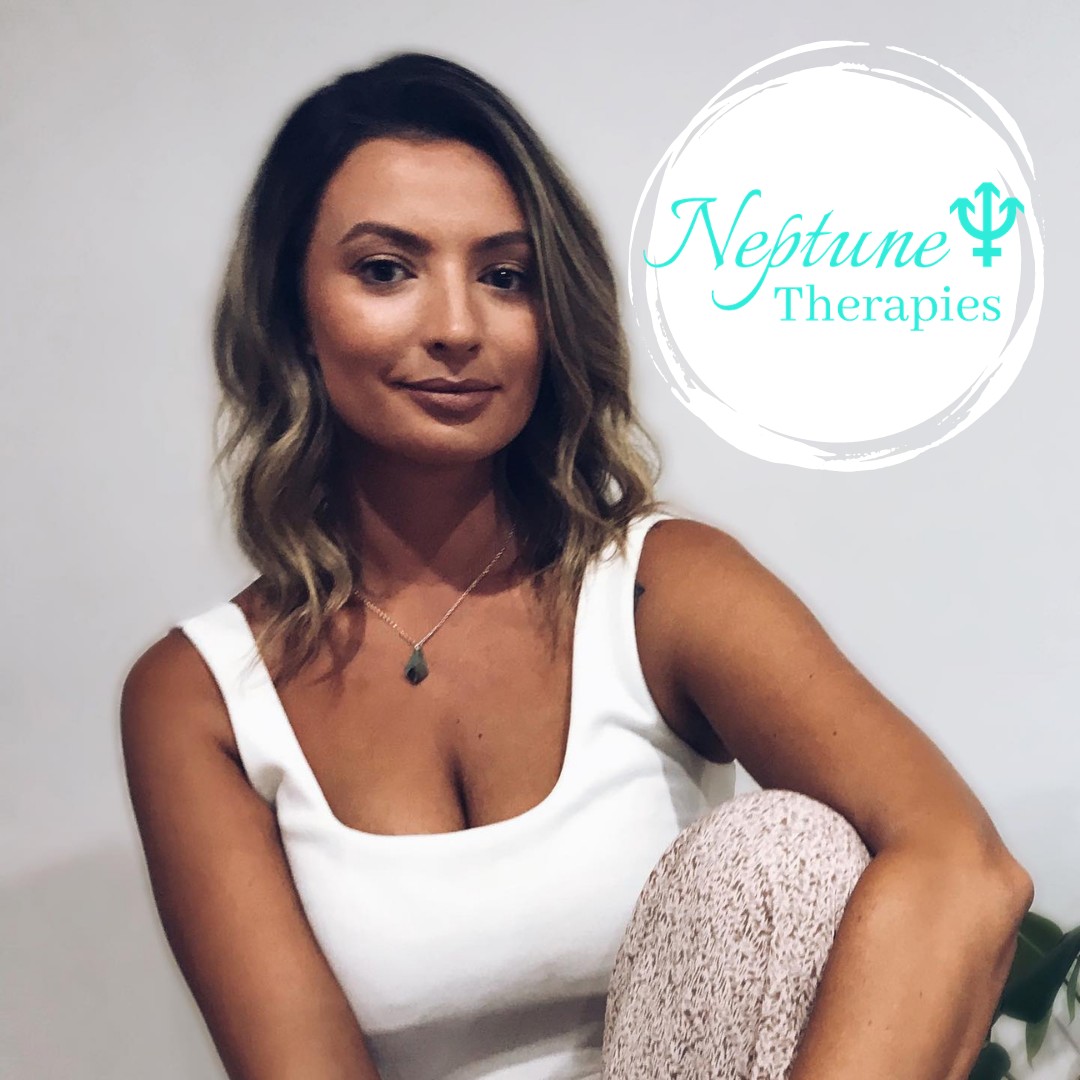 Want to find out my availability, pricing or opening hours? Click on Send Me Details Now to get started.
Send Me Details Now
Clicking on the Send Me Details Now button opens an enquiry form where you can message Marnie directly
Using a mix of hypnosis, CBT therapy, counseling and coaching, to align the conscious and subconscious. I can help you kick old habits, heal any limiting beliefs or thoughts and live up to your potential in a fast, empowering way. Come check me out on instagram @neptunetherapies
Neptune Therapies
Servicing area
Adelaide, Online
---
Focus areas
Depression
Anxiety
Bad habits
Self-care
Regression therapy
Stress management
---
As a certified hypnotherapist, I can work with you to change your life.
Hypnotherapy is used for:
- Anxiety
- Depression
- Motivation
- Eating habits and weight control
- Smoking
- Relationship issues
- Phobias
- Confidence
- Self Love
- Public Speaking
- Manifestation
- To change old limiting beliefs
and so much more!!
Overview- General treatment plan:
Session 1- Using a mix of CBT therapy and hypnosis, I can help you understand and bring awareness to your issue or problem & identify the triggers and limiting thoughts in a more in-depth way. We will end the session with a short Hypnosis to help you feel comfortable with the experience and understand how it is beneficial for change.
Following the first session you will receive a personalised hypnosis recording for home-use. This will help to cement and enhance everything from your first session.
Session 2- Will solidify the new way you want to behave and feel, creating more space to make more empowering choices.
Session 3- Is all about healing. This is usually done through inner child work or regression therapy. This session helps you understand where your issues come from and bring a different perspective to your situation. When the core memory or situation is healed, the healing extends to your current and future life.
All sessions are personalised and tailored to your specific needs.
Email me at marnie@neptunetherapies.com.au or visit my website neptunetherapies.com.au for more details or for any questions.
Testimonials:
"Thanks for an amazing session! I was a bit nervous because I'm new to therapy and hypnosis but you put me right at ease. You have such a calming presence and I truly enjoyed my time with you.
I've loved my recording so much that I listen to it repeatedly. Mostly I'm suprised that I dont find it repetitive and I get something different from my recording everytime. I've learnt more about myself, feel more self-assured and like I'm on my right path.
This was self-care, self-investment and self-love in the best way possible.
I cant waut for more sessions with you. Thank you!!"
-JL, Adelaide
"I had my first session with Marnie and I had so many breakthroughs in our first 30 minute consultation. She was so beautiful and made me feel so safe to express my feelings and I opened up and shared things I've never shared with anyone before.
We then had our first hypnosis session and within minutes of her speaking I felt tingles throughout my entire body and felt so much relief from anxiety and stress. Since the session I have noticed drastic transformations in my life.
She gave me a personal recording to continue the work from home for extra help, its such a beautiful add on however nothing beats her sessions one on one.
Thank you Marnie for all your help"
-KH, Adelaide
"I love my sessions with Marnie. Going into hypnosis makes me feel calm and centred. Since starting hypnotherapy I have noticed changes in my behaviours, that I have been trying to change for years. It is great continuing the hypnosis recordings from the comfort of my home. I recommend anyone who is trying to break bad habits to see Marnie for hypnosis to work through their issues. Marnie is very professional, calming and has a caring nature. I feel completely comfortable with her"
-JH, Adelaide
Free online discovery call
15min
Hypnotherapy
Counselling
Life Coaching
Psychotherapy
Holistic Counselling
Counselling Online
Hypnotherapy Online
Life Coaching Online
Psychotherapy Online
During this quick 15 min discovery call, we will establish if hypnotherapy and my services are right for you. It is also a great opportunity to ask any questions you may have.
Initial Online Consultation & Hypnosis
1hr 30min
Hypnotherapy
Counselling
Life Coaching
Psychotherapy
Holistic Counselling
Counselling Online
Hypnotherapy Online
Life Coaching Online
Psychotherapy Online
Together during the initial consultation, we will explore your issue or situation using a variety of tools, such as Psychotherapy, Cognitive Behavioural therapy (CBT) and counselling. Once we have uncovered your conscious thoughts and behaviours around th
Qualifications
Certified Hypnotherapist
Bachelor of Behavioural Science In Psychology
Certified Psychotherapist
---