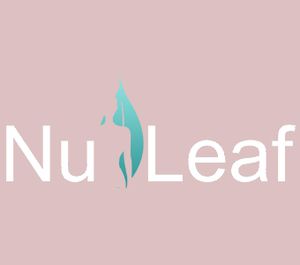 Member since 2004
Nu-Leaf
318 Waverley rd
Malvern East VIC 3145
Servicing area: Malvern East, Melbourne
Arthritis
Cancer management
Diabetes
...
Want to find out my availability, pricing or opening hours? Click on Send Me Details Now to get started.
Clicking on the Send Me Details Now button opens an enquiry form where you can message the practitioner directly.
"Naturopathic Weight & Health Specialists"
We guarantee results! We are highly experienced, qualified naturopaths, focussing on correcting health issues which affect your weight, including hormonal problems, stress, thyroid imbalance and slow metabolism.
Nu-Leaf Naturopathic Weight & Health Specialists
---

Welcome!

Nu-Leaf are the Weight Loss Specialists. We guarantee results! We are highly experienced, qualified naturopaths, focussing on correcting health issues which affect your weight, including hormonal problems, stress, thyroid imbalance and slow metabolism.

Conveniently located in East Malvern, Melbourne our weight loss programs are varied and can be tailored towards your needs. We design programs which promote fat loss, assist fertility or detoxify your body - whatever your circumstances, we are here to help.

Our weight loss program is now recognised in its own right by health funds as a Weight Management program. This means that with certain health funds you can get a rebate for naturopathic consultations as well as a rebate of $100 for the program itself.

For more information about this rebate please call us or click the 'Make an Enquiry' button


---

Services Available
Weight Loss Programs
Detox Services
Fertility Support
Herbal Medicine
Nutritional Medicine
---

Reducing Body Fat

At Nu-Leaf we provide a comprehensive fat loss program that treats you as an individual and *addresses your individual needs.* We look at the underlying reasons behind your weight and by addressing these you lose weight successfully but more importantly, keep it off. This may include treating hormonal imbalances, sluggish metabolism or stress, just to name a few.

We also use a *live blood screening tool* that can help us develop a more accurate understanding of your health issues and the most effective way to treat them so that you feel better, faster.

At Nu-Leaf we monitor your body *composition and body fat* using a bio-impedance analysis, which is a tool that assists us to design a program specifically for your needs. This test assesses the total percentage of an individuals body tissue such as muscle, fat and fluid. This enables an objective analysis on the health of the body in relation to its composition. Nutritional supplements, exercise recommendations and dietary advice may all be provided, giving your body the building blocks for maximum health and energy.

Find out:

Why youre craving particular foods
What type of exercise will help you to lose more fat
If underlying health issues are preventing you from losing weight
How to gain muscle more effectively and tone up
How to slow down the ageing process
Its hard trying to figure out exactly what you are supposed to do. With so many new diets hitting the market its hard to know what one will work. We have the solution...the one that is tailored to your individual needs will work best for you!

Our mission is simple: to educate you and help you to maintain your weight loss forever! At Nu-Leaf youll learn how understand your body and never have to pay for another weight loss program again.


---

Testimonials

I went to Nu-Leaf after discussing the benefits with one my athletes who had been to the clinic. The team are very knowledgeable and their consultations are thorough providing great insight into your overall health. The information I have gained and the program I am now on will ensure I stay in great physical and mental condition. I would highly recommend it to anyone who is looking to increase their energy, improve their eating habits or improve their overall health and well-being. Bruce K


I started going to Nu Leaf about 3 months ago, for weight loss. In 10 weeks I have lost 8.4kg and 33cm. I was placed on a program tailored to my needs, which I found easy to follow. I had no cravings for chocolate or any specific foods. I feel so healthy and have lots of energy. I no longer suffer from bloating and fluid retention. Nu-Leaf has been a great help in getting my body back to shape and making me feel years younger. I would recommend this program to anyone who has been dieting with no success, I cant believe how easy losing weight with Nu-Leaf has been. Frances A


---

Body Composition Assessment

You know your age... but what about your bodys biological age? You can find out whether your body is older or younger than your actual age with this test.

Find out...

Is your diet meeting your bodys requirements to maintain health?
Are you drinking enough water?
Are your cells aging quicker than they should?
Are you gaining healthy muscle during your gym session?
Is your weight loss fat or valuable muscle?
Your Nu-Leaf practitioner will take into account your health and goals and design a program to maximise your energy and ensure that your body is ageing as healthily as possible. People who may benefit from the vitality and healthy ageing program include those who want to:

Manage their weight more effectively
Increase muscle tone and fitness
Improve energy levels
Age healthily
Support the nutrition and health of their cells
---

Meet The Team

Kyeema Fanning


Bachelor Health Science (Naturopathy)
Advanced Diploma Herbal Medicine
Advanced Diploma Nutrition
Qualified VLA practitioners
Member of A.T.M.S. and A.N.T.A
Member of the Complementary Health Care Council of Australia
Registered with all Health Funds

Kyeema has a passion for helping people to be the best they can be. She specialises in weight loss but also sees many clients for other conditions such as PMS, menopause, endometriosis, polycystic ovarian syndrome, arthritis, detoxification programs and pre-conception care.

Kyeema also takes a keen interest in skin conditions, having been an eczema sufferer herself as a teenager. Before Kyeema became a naturopath, during her VCE, she began suffering from eczema. After three years of supressing the symptoms with cortisone cream she experienced a side effect from the cream that scarred her for life. Her doctors said "it is something you will have for the rest of your life, learn to deal with it" but Kyeema did not accept this. While searching for an alternative she discovered naturopathy and after 6 months of treatment she was cured.

Kyeema is passionate about sharing her knowledge with anyone that wants to learn how, they to can benefit from natural medicine. She aims to support your body's innate ability to heal itself by removing obstacles to health and providing support to restore vitality and create well being. Kyeema will be looking after your needs; ensuring you stay on track, helping you to reach your full potential.

Kyeema also takes into account the traditional history of use of natural medicines and applies it when appropriate. She believes it is important to choose a method of treatment that will do no harm to the patient and aims to treat the cause of the symptoms rather than suppressing or hiding the problem with medication.

Kyeema regularly attends training courses and seminars to remain abreast of the latest developments in the healthcare industry allowing her to impart the latest information and findings to you, making faster, more successful results available to you. She also prefers to use natural remedies, supported by valid, scientific data that substantiates the effect it has on the healing process.

.......................................................................................

Petroula Kapsimallis


Bachelor of Health Science Naturopathy
Advanced Diploma of Herbal Medicine
Advanced Diploma of Nutrition
Certified Vitality, Longevity and Healthy Ageing Practitioner
Member of A.N.T.A.
Member of Australian Breastfeeding Association

With over 9 years of experience, Petroula is passionate about improving people's health. She believes that empowering and educating the patient is paramount in making a difference. Petroula has a particular interest in female health issues, including weight loss, endometriosis, polycystic ovarian syndrome, menopause, thyroid imbalance, metabolic syndrome and PMS. Petroula is highly experienced in working with couples to overcome fertility problems (male, female and unexplained) to achieve a successful and healthy pregnancy and baby.

In the past 5 years, Petroula has found her "younger" patients the most rewarding to work with. After the addition of two beautiful daughters to her family, and another on the way she believes it is important to ensure childhood years are happy and stress-free years for both parents and children. Petroula specialises in treating common childhood and infant conditions such as eczema, allergies and rashes, ADHD and other learning and behavioural issues, including autism spectrum disorder, infections (ear, coughs and colds, tonsillitis) bed wetting, emotional issues, fatigue, weight and appetite issues.

Petroula keeps up-to-date with all the latest information in this ever-changing industry by attending seminars and conferences and training classes any chance she gets. Nu-Leaf is at the fore-front of professional complementary medicine services, and with both its directors having a science and biochemical background, is committed to an evidence-based approach, offering you current available tests wherever needed, both in-house and referring for functional and general pathology testing if required.


---
For more information about the best services for your needs or to organise an appointment - just give us a call!
---

Qualifications
Bachelor Health Science (Naturopathy)
Advanced Diploma Herbal Medicine
Advanced Diploma Nutrition
Qualified VLA practitioners
Member of A.T.M.S. and A.N.T.A
Member of the Complementary Health Care Council of Australia
Registered with all Health Funds
---
See Also...
Nu-Leaf - Fertility Treatments
If you need help to conceive or perhaps you want to know the best time to try for a baby, we here at Nu-Leaf are the ones to call
Nu-Leaf - Weight Loss Managment
Lose weight or learn how to eat healthier, with a professional Weight Loss Management Consultation or Program from Nu-Leaf in Melbourne. Detox services also available
Nu-Leaf - Naturopathy
For all of your professional Naturopathy consultations and treatments in the greater Melbourne area.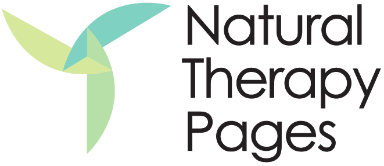 Nu-Leaf