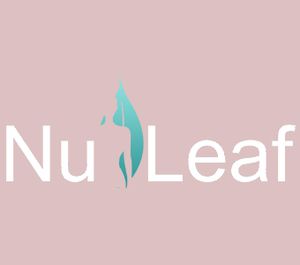 Member since 2004
Nu-Leaf
318 Waverley rd
Malvern East VIC 3145
Pregnancy
Arthritis
Diabetes
...
Want to find out my availability, pricing or opening hours? Click on Send Me Details Now to get started.
Lose weight or learn how to eat healthier, with a professional Weight Loss Management Consultation or Program from Nu-Leaf in Melbourne. Detox services also available
Nu-Leaf - Weight Loss Managment
---

Vitality, Longevity & Anti-Aging

You know your age.... but what is the age of your body!! You can find out whether your body is older or younger than your actual age with this quick simple test.
Discover the missing pieces to your ongoing health and wellbeing.
Your Nu-Leaf Practitioner is one of a select group of Healthcare Professionals who have received extensive training in maximising healthy ageing and improving vitality, making them ideally suited to help you achieve your goals.

Your Practitioner uses a scientifically validated test known as VLA Biological Impedance Analysis (BIA), which gives you a computerised report of the following;
Fat mass
Muscle mass
Hydration status & fluid retention levels
ideal amount of protein, fat & carbs you should be eating for weight loss
The biological age of your body
Nutritional supplements, exercise recommendations and dietary advice will be provided, giving your body the building blocks for maximum health and energy.


---

How Do I Achieve Better Health?

This science has even been used in several missions to space, to monitor the changes to the astronauts body composition. Used by NASA, this highly regarded test will provide you with the inspiration you need to make changes to your lifestyle to get you on track to reducing the cellular age of your body.

Stress, poor diet, inflammation, alcohol, coffee, toxicity, excess body fat and poor muscle mass all contribute to an increase in the age of your body.

Included in all consultations and programs, this scientifically validated test will quickly let you know how old you really are and most importantly, what you can do to improve the result! The BIA is then used to monitor your progress throughout your consultations/programs to ensure positive changes in all health parameters are taking place.


---

Weight Loss Manangement Programs

How to tell if that your weight loss campaign is failing?

You may not want to hear this but there are sure fire ways to fail when you embark on a weight loss campaign.
Do you eat when emotional?
Do you skip breakfast?
Do you set unrealistic goals and targets?
Its hard trying to figure out exactly what you are supposed to do. With so many new diets hitting the market its hard to know what one will work.

Maintaining your weight can be hard. We know that its unrealistic to stick to a low fat low calorie diet as, after all, fat is usually what flavours our food to keep it from being bland and boring.

Did you know that

Reducing fat in our diet is actually unhealthy for extended periods of time? The body can begin to suffer as reduced fat intake can lead to health problems including eczema, PMS, infertility, constipation, and arthritis.


---

We Have The Solution

At Nu-Leaf Melbourne we believe in a balanced diet which incorporates all of the major food groups including:
Protein
Fat
Carbohydrates
We teach you how to plan your meals so you will not feel hungry or have those nagging cravings. We are different to many other programs out there. We treat you as an individual and tailor the program to your needs, taking into account any health issues that may be affecting your weight.


---

Why Come & See Us?

Our mission is simple: to educate you.

We pay attention to detail. Why? Because our aim is to spend quality time with YOU, listening to your needs and tailoring programs which benefit you. We answer the who, what, why, when, and how questions, giving you information sheets which explain the principles behind our program.

At Nu-Leaf youll learn how to eat sensibly and correctly, never having to pay for another weight management program again. Just give us a call or click the 'Make an Enquiry' button for more information.


---

How Does It Work?

The Nu-Leaf fat loss program stops the body from making fatty tissue by ensuring you eat the correct balance of protein, carbohydrates and good fats. It allows the body to tap into stored fat and burn it for energy.

The program has many benefits, including the fact that because your blood sugar levels are balanced, you do not feel hungry or experience any cravings. Your meals consist of real, everyday foods.

During the program your Nu-Leaf naturopath will treat the whole body. We do not just focus on fat loss. We address any underlying health issues that may be affecting your weight such as sluggish thyroid, hormonal imbalances, candida, stress and liver dysfunction.

Consultations are weekly with your own personal Naturopath. Within the weight loss consultation we can also address any other health issues that you may have, such as skin disorders, PMS, insomnia etc at no additional cost.

You do not need to do excessive amounts of exercise due to the fact that the body is already utilising fat for energy; however we do recommend gentle, regular exercise to tone your muscles and to improve your focus.

At every consultation we will perform a body composition analysis using a VLA machine. This state of the art equipment allows us to determine the current, overall physical state of the body. The VLA machine tells us how much of your body is:
It allows us to determine what type of exercise is most benefical for you and what type of eating program would suit you best, specifically how much protein, fat and carbohydrate you need for fat loss. It enables an objective analysis on the health of the body in relation to its composition.


---

What Does It Cost?

The cost of the program varies depending on how much weight you want to lose and the length of program you choose. The programs start at 5 weeks where you can lose 6-8kgs and go up to 20 weeks where the average weight loss is 30-38kgs.

We have upfront payment available where you are eligible for a discount and free consultations or payments can be spread out over a period of time. As an added bonus we also offer a free rewards card where you can receive free visits, discounts and $100 gift vouchers.

Are you a member of a health fund with extras? If so you can claim back a percentage of your consultation fees. Our program is also registered with some health funds and an additional rebate can be claimed under Weight Loss Program, Living Well and Health Management Programs.
Please contact us to find out more about this fantastic rebate.

Prices are totally inclusive. There are no hidden extras or ongoing fees.

The program is valid for 12 months for the day you join so if something happens and you are unable to attend, you have 12 months to use the program in.


---

What Does It Involve?

On the program you eat 5 meals a day to keep your metabolism active and each meal is a combination of protein, (to ensure that you do not lose any muscle), carbohydrates, (to feed the brain, supply nutrients and fibre) and healthy fats (to promote good health, increase satiety and increase metabolism).

The diet is carefully tailored to you as an individual. The amount of protein that you need depends on how much lean body mass you have. This is calculated at your initial consultation and at every consecutive meeting to ensure that no muscle is lost. If you do lose muscle you would be decreasing your metabolism which can result in rebound weight gain.

For those who wish to simply maintain their weight, we teach you how to plan your meals, giving you the tools to ensure that you do not put on weight. Our weight loss programs are simple and easy to follow. Our fat loss programs require no drugs or meal replacements but still improve energy levels.


---
For more information about the best services for your needs or to organise an appointment - just give us a call!
---
Service categories
This practitioner provides online consults
Nu-Leaf Weight Loss Information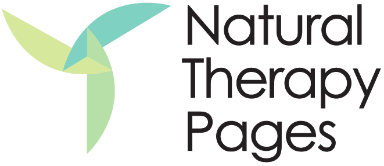 Nu-Leaf