Member since 2005
Osteopathy Waterloo
Osteopathy Green Square
C2
8 Allen st
Waterloo 2017
Servicing area: Waterloo, Sutherland
Welcome to Osteopathy Green Square
About Osteopathy Green Square
---
Osteopathy Green Square opened in 2016 the city base for Osteopath Tracey Jones
Office hours in Waterloo
Tuesday & Thursday 10-6
Tracey has more than 30 years of experience working with children and women in Singapore, London and Sydney.
After gaining her osteopathic qualifications in Sydney in 1985, Tracey was a founding member of a team of osteopaths who developed an interest in ongoing postgraduate training in cranial osteopathy for Australian Osteopaths.
She received post graduate training paediatric osteopathy through the Sutherland Cranial College UK and the European School of Osteopathy, Cranial Academy (USA) and the Sutherland Cranial Teaching Foundation.
Tracey developed extensive knowledge and experience working with babies and newborns at the Osteopathic Centre for Children in London. Tracey has worked in Dublin, London and Singapore for 8 years before she returned back to Australia in 2002.
What is Cranial Osteopathy?
Osteopathy in the Cranial Field uses a gentle therapeutic palpation of the whole body
The osteopath will gently hold your child in a way which will encourage the anatomy and the physiology to return to health
Most children and babies discover this process is very calming and it is not uncommon for them to fall asleep throughout the treatment.
Factors which can potentially contribute to the issue and ways to address them are discussed with the parents throughout the consultation process
An effective treatment plan is devised to help the child to health to avoid recurrences.
For more information about Tracey and Osteopathy, click here
---
Qualification details
Registered Practitioner 1986
Member of the Australian Osteopathic Association
Registered Osteopath General Osteopathic Council UK
Extensive Post-Graduate training
Past UWS lecturer in Osteopathy
Faculty member of the Sutherland Cranial Teaching Foundation
---
Service categories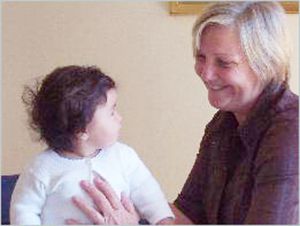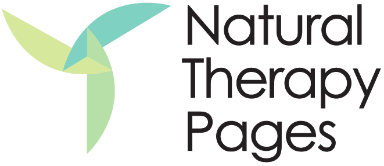 Osteopathy Waterloo