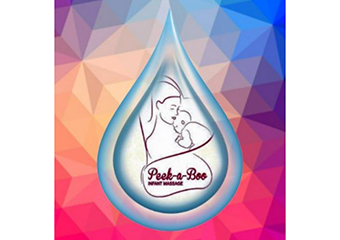 Peek-a-Boo Infant Massage
Alert Practitioner
By clicking on the Alert Practitioner button, we send the practitioner a message on your behalf that you would like to get intouch with them.
Having had 3 years' experience in teaching infant massage along with the backing of my 40 year nursing career, I can confidently say am your Paediatric Touch Specialist. If your baby has issues with sleeping, trouble with wind, colic, constipation or even reflux, you need to book an Infant Massage Course with Peek-a-Boo Infant Massage, so we can assist in getting the problems sorted. For children with Special needs and parents with twins etc I offer private sessions directed at their unique issues. If you massage your baby, even for a short time, daily using the instructions you will learn, your little one will benefit by gaining relief. Along the way your child and yourself will gain an emotional dance which will be with you each for life.
Infant Massage
Servicing area
Perth Western Australia
---
Focus areas
Joy
Stroke
Back massage
Love
F5
Facial
---
---
Sleeping problems - your baby requires to learn the art of sleep which doesn't come naturally. By introducing baby massage, you will help your baby to relax & feel safe firstly. The effect of touch on baby's skin creates the release of all the happy hormones, one of which is Melatonin. This is our body's natural sleeping assistant. Over time, your baby will begin to sleep longer and deeper.
Crying – so sad when you experience your baby crying excessively or at all. Try massaging baby giving a sense of comfort and to understand that you are aware baby is uncomfortable. Endorphins are released during any massage on your baby's skin, which will help relieve pain.
Constipation, wind, colic & reflux - if crying is due to wind, colic or constipation & even reflux, you will learn a sequence of massage strokes which will enhance the activity of the vagal nerve helping the bowel to release such a painful build up. Come to the course to gain this sequence to help you and your baby.
Some of the Benefits
Massaging your baby is a beautiful & loving way to begin a lifelong emotional dance & relationship between you & your baby.


Massage is a form of touch, which is just as important as food to your baby.


Bringing together loving touch and social interaction.


Massaging your baby is an ideal and enjoyable way of encouraging both physical and emotional development
Helps to strengthen and regulate your baby's primary systems ( i.e. respiratory, circulatory, nervous, muscular and digestive, enhances immune system ).


Reduces gas and colic allowing your baby to sleep better.


Helps to relax your baby and releases the tension of daily stimuli.


Infant Massage Instruction Courses provided:
Pregnant Parent - great to learn having the ability to offer massage safely from birth.


Mum's & Bub's - best to start after 6 weeks of age, once you have passed the first weeks of your new life role.


Parents 2gether - great to learn together gaining a strong parental confidence.


Dad's & Dudes - brilliant for Dad's to gain a better bond between you &your child.


Private Sessions - for parents of children with special needs or multiple birth families. Will travel to you with added travel costs.


Information Sessions - for groups such as Mother's Groups, at Libraries or Day-care Centres and other groups.


Adult Massage available for Mum's / Dad's after each session by Nikki of Relax & Refresh form $40 for 30mins. I will care for your baby during your much needed massage, then both Mum & Bub go home relaxed.


Also morning / afternoon tea available for a gold coin donation.


Weekly 1 hour sessions over 4 weeks:
Session 1
Discuss of gaining permission and how


Discuss types of massage strokes


Legs and Feet


Buttocks


Incorporation stroke


Discuss best baby massage oils to use and why


Best time to do massage on your baby


Questions / discussion


Session 2
Revision of session 1


Abdomen Massage


Incorporation Stroke


Chest Massage


Arm and Hand massage


Various positions to use when massaging your baby


Questions / discussion


Session 3
Revision of session 1 & 2


Facial Massage


Head Massage


Back Massage with hold & rock


Incorporation stroke


Show your baby how they are growing


Colic, wind & constipation sequence


Questions / discussion


Session 4
Revision of sessions 1, 2 & 3


Lymphatic Exercises


Massage for the older child


Benefits of massage


Contraindications


Questions / discussion


---
---