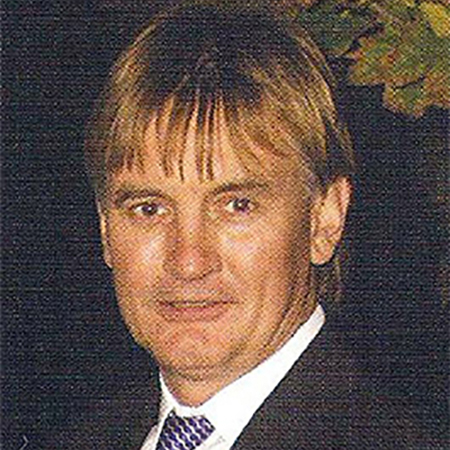 Clicking on the Send Me Details Now button opens an enquiry form where you can message Peter Zapfella directly
Send Me Details Now
Hypnotherapy can help you overcome anxiety, increase resilience, improve your immune system, quit smoking, lose weight, and much more. Peter's approach is to deal with the real issues, so you can make the mental and emotional changes needed for positive long-lasting! Make an appointment today!
Master Hypnotist, NLP & TimeLine Therapy Master Practitioner
Servicing area
Darwin, Alice Springs, Perth SOR, Mandurah, Albany, Esperance, Dampier, Karratha, Singapore and CEBU
---
Focus areas
Wellbeing
Road rage
Fear of failure
Domestic violence
Public speaking
Social skills
---
---
Peter has over 25 years of experience as a practitioner, assisting thousands of people to improve their lives. In his private practice since 1995, Peter helps many people quit smoking after using other methods and seeing other therapists fail.
With hypnotherapy, he helps his clients find and access the underlying causes of their personal challenges, and then resolves them quickly and painlessly, replacing them with positive resources for a brighter future.
Through his guidance on positive thinking, he helps clients to overcome old patterns of negative thinking and behaviour.
As an accomplished comedy hypnotist, Peter has presented his own Comedy Hypnosis Show throughout Australia and internationally since 1998. With such a wealth of experience in a hypnotic trance, Peter has knowledge few hypnotherapists can match.
Using his extensive experience, Peter developed the Emotional Alignment Technique, demonstrating his deep understanding of how the unconscious mind works. Furthermore, he helped to develop CYBER-BAND® Hypnotherapy, a virtual gastric band alternative to surgery.
His one-session quitting method was one of the first of its kind. The majority of the time, Peter only requires one session with his clients to bring about the desired outcome. With one session, you can now overcome your problems.
Aside from face-to-face meetings, online consultations are also available 24/7 using Skype, Facetime, Viber, and Facebook Messenger, despite the Covid-19 pandemic.
Testimonials from Previous Clients
"Unbelievable!! Thank you Peter!! I walked in a full on Nicotine Addict!! I was not only hooked on Cigarettes but also Nico Gum, Nico Lozenges & Nico Vapes!!..... After One Session with Peter I was Free!! Never to smoke or indulge in any form of disgusting Nico Ever Again!! Cannot even begin to explain this feeling of Freedom!! Conclusive from the moment of walking out of Peter's Therapy. If you think your ready for a new healthy, confident, vibrant life contact Peter Zapfella. Seriously cannot recommend this enough!! Thank you Peter!!" - Eric Boterhoven
"I have been Smoke free for over 11 yrs, if you really want to quit see Peter. I spent 1 hr and 45 minutes with Peter, I had been smoking for 25 plus years. Smoked my last cigarette a minute before I walked in his door. Walked out and I just didn't smoke ever again. Best thing I have ever done. Do yourself a favour." - Jennifer Meneghini
Book your consultation now!
Peter Zapfella provides hypnotherapy, Neuro-Linguistic programming (NLP) and psychotherapy world-wide, 7 days a week through Skype, FaceTime, FaceBook messenge. Viber and Zoom at discount fees. www.SkypeTherapy.live
Internet Hypnosis Shop
less than 1min
Now you can download MP3 therapies to use in the privacy and security of your won home. Some available in Chinese - Mandarin, Spanish, Portuguese, Indonesian - Malay, Indian - Hindi, Arabic and of course English.
We're open 6 days.
| | | | |
| --- | --- | --- | --- |
| Monday | 10:00 am | To | 6:00 pm |
| Tuesday | 10:00 am | To | 6:00 pm |
| Thursday | 10:00 am | To | 6:00 pm |
| Friday | 10:00 am | To | 6:00 pm |
| Saturday | 10:00 am | To | 6:00 pm |
| Sunday | 10:00 am | To | 6:00 pm |
Qualifications
Ctitioner and Trainer of Neuro Linguistic Programming (nlp), Master Practitioner and Trainer of The Emotional Alignment Technique, Master Practitioner
---