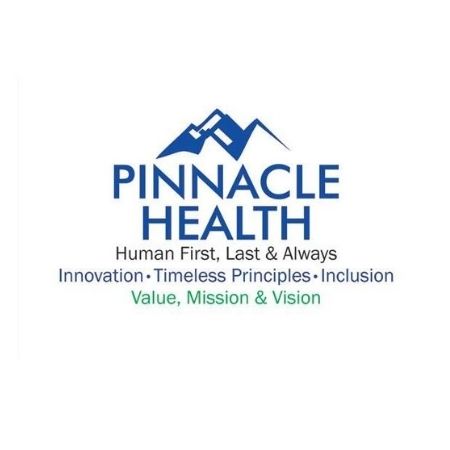 Clicking on the Send Me Details Now button opens an enquiry form where you can message Will Shannon directly
Send Me Details Now
Pinnacle Health is an integrative medicine provider where patients can access the highest quality healthcare with innovative technologies and a comfortable environment. Their comprehensive range of services provides unique & effective solutions for each individual. Book your treatment online or call for any enquiries. 
Naturopathic Medicine, Beauty & Wellness Provider
---
Pinnacle Health Clinic is Australia-Pacific's most trusted and recognised natural health care provider since 1984.
Pinnacle's multi-disciplinary practitioners combine bold new ideas anchored by traditional practice.
For over three decades, the clinic embraced new technologies, pioneered a higher level of care, but remained faithful to their founding values which are to always deliver people-focused, client-first natural health care.
The clinic employs a holistic approach when treating patients. Crafting custom health solutions for each individual.
Health staff were carefully selected and highly trained to meet and exceed the highest standards.
Services Offered
Colonic Hydrotherapy or Irrigation
Colonic hydrotherapy detoxes and cleanses the body of toxins. It involves washing the large intestine with water.
Many people seek this treatment to aid with bloating and indigestion, weight loss, constipation, or for an overall natural detox method.
Cryotherapy
Cold therapy or cold treatment is a therapy that uses freezing temperature to improve sports performance, athletic and injury recovery.
Even non-athletes find this beneficial as it has positive effects in losing weight, detoxifying, managing pain and improving overall wellness.
Floating Pod
Float tanks are filled with clean, lukewarm water and mixed with various minerals for a relaxing experience.
Immersing yourself in a sensory deprivation tank helps relieve stress and improves sleep habits.
It's an innovative way to decrease external stressors and promote relaxation.
Infrared Sauna
Sometimes called near/far-infrared saunas or portable light saunas, infrared saunas penetrate deeper than normal light.
They're often used to improve metabolism, circulation, immunity, and muscular soreness.
Massage
Pinnacle offers several types of therapeutic and soothing massages including remedial, Thai, hot stone, kinesiology, Balinese, Swedish, Hawaiian Lomi, Korean and other massage therapies.
Asian, Western and Ayurvedic herbs are available at your request. As well as reflexology, pregnancy and lymphatic drainage massage.
Naturopathy/Herbal Medicine
Modern natural medicine focuses on prevention, treatment and self-healing combined with a variety of methodologies that range from traditional to scientific.
Practitioners will help identify underlying causes and propose natural remedies that will help stimulate the patient's innate ability to heal.
Oxygen Chamber
Hyperbaric oxygen therapy involves entering a pressurized chamber to breathe pure oxygen.
Many people use it to improve memory, focus & concentration. While some find it beneficial post-surgery and professional athletes for their performance.
Salt Room
A salt room is a room full of Himalayan salt to breathe in. Salt's anti-inflammatory, anti-bacterial, and antiviral properties are believed to improve respiratory and pulmonary disorders.
Beauty and Cosmetic Services
Cryofacial
Eyelash Extensions
Eyebrow
Facials
Fat Freezing
Fat Melting
Oxygen Facial
Teeth Whitening
Anti-wrinkle Injections
Non-surgical Dermal Fillers
Platelet Rich Plasma
Online Courses at Pinnacle Health Clinic
Herbalism
Iridology
Naturopathy
Other Services
Acupuncture
Art of Living
Biodensity
Breathing Assessment
Cosmetic Surgeon
Cranial Osteopathy
Cupping
Dental Assessment
Dry Needling
Hypnotherapy
Juice Fasting
Life Coaching
Organic Food
Pathology Tests
Pilates
Salt Room Yoga
Structural Assessment
The Biodensity Machine
Vital Signs Assessment
Pinnacle Health Clinic's wide range of services is designed to empower patients with great healthy options, excellent service and manageable costs.
Book your session online or call for any enquiries or concerns.
---