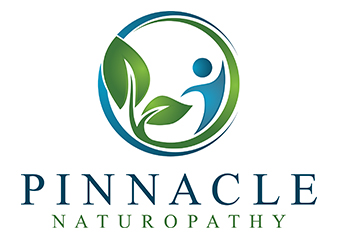 Clicking on the Send Me Details Now button opens an enquiry form where you can message Pinnacle Naturopathy directly
Send Me Details Now
 I'm here to help!
Pinnacle Naturopathy
Focus areas
Chronic health issues
Anxiety
Stress management
Digestive disorders
Parasites
Mental health
---
What is Naturopathy?
Naturopathy is a distinct and complete system of health care.
Six foundational principles underpin the practice of naturopathy:
The healing power of nature,


First do no harm,


Find and treat the cause whenever possible, not only the symptoms,


Treat the whole person,


Education and Prevention.


These six principles are kept in mind when an I take your case, develop a treatment plan and offer maintenance for long-term good health.
Naturopathy is both an art and a science. Naturopaths are preventive medicine specialists. Today we use scientific evidence as well as traditional evidence in practice.
My case-taking through your appointments often uncovers dis-ease long before it has become a diagnosable pathology. I treat both acute and chronic conditions for all ages.
Naturopaths have many answers for common conditions including mental health, gut health, women's health. I use a variety of modalities in my practice. These may include herbal medicine, nutritional medicine, dietary and lifestyle advice. Testing may also be required.
Children's Health Specialist
With over 20 years experience in working with children and teenagers it is only natural that my specialty as a Naturopath became Children's Health. I understand children. I understand their body language, their behavioural patterns, and their health conditions.
I have worked as a Group Leader, an Early Childhood Teacher, a Director and an Operations Manager. I have built and restructured many childcare centres to turn them into amazing educational centres rather than just
In addition to my experience with children and teenagers I also have a lot of extensive experience in teaching parents and educators with understanding the behaviours of children and teenagers. I have given many seminars regarding this to parents as well as teaching other educators and departments within Qld Health to improve their teaching skills and knowledge of children.
My education includes two degrees, one in teaching and one in Health Science to become a Naturopath. I believe passionately in what I do and that I can help many families and I have over 20 years experience doing this.
Common children's health conditions that come in to clinic include:
Difficulty sleeping


Low energy


Lost interest in everything


Skin reactions


Acne


Weight management/dietary advice


Stress


Gut health/digestive disorders


Parasites


Low immune


Ear aches


Anxiety and insecurities


ADHD/Autism


Common parent health conditions that come in to clinic include:
Stress


Anxiety


Depression


Feeling overwhelmed


Parenting guidance and advice


Sibling battles


---