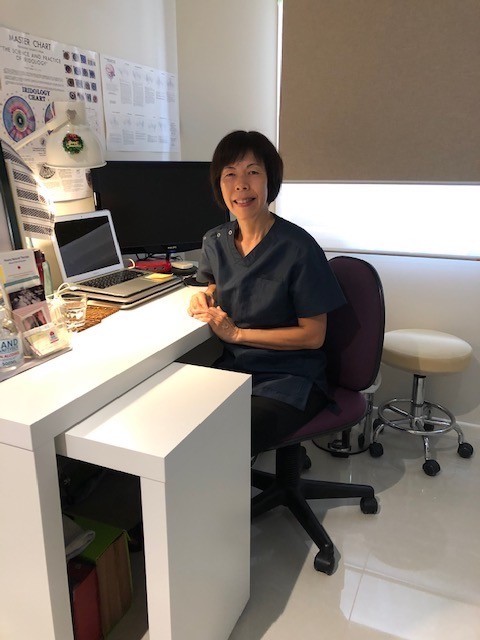 Prema Natural Therapy
Registered Practitioner for Acupuncture and Remedial Massage. Health Fund Rebates apply for most health funds   
Acupuncture and Remedial Massage on Brisbane southside
Servicing area
Sunnybank, Mt Gravatt, Browns Plains, Park Ridge, Calamvale
---
Focus areas
Family health
Chronic skin conditions
Pain management
Back pain
Japanese acupuncture
Shoulder problems
---
Temporarily closed until further notice
I practice Acupuncture and Remedial massage with maximum hygiene possible. All infection control training for COVID-19 has been completed.
Acupuncture, Remedial Massage, holistic health care from an experienced therapist
Tomoko is a registered qualified acupuncturist (nationally accredited by CMBA) and remedial massage therapist. She combines these with a range of other practices to provide holistic treatment to suit your needs, integrating Eastern philosophy and Western methodology.
Your wellbeing is best maintained through a balance of physical, emotional, mental, and spiritual health. Tomoko's treatments help to address all of these dimensions of your being, with results that are both therapeutic and relaxing.
Runcorn
Monday - Friday 10:00 - 6:00
Initial appointment: 1hr - 1hr 30min: $100 - $150
Acupuncture and Remedial Massage
Tomoko uses a combination of treatments based on what your body needs.
Muscular tightness relief; neck, shoulder, back pain, etc.
Post injury and operation recovery treatment.
Enhance the body function including blood and lymphatic circulation, nervous system, and reduce pain.
Relief of acute or chronic muscular tightness and prevention of scar tissue formation caused by sports Injuries.
Treatment of injuries of shoulder, neck, back, knee etc to maximise functional
Acupuncture: Meridian method
This Japanese Acupuncture technique is very gentle yet very effective to correct energy flow in the meridian by very gentle needling technique and Moxa.
It is very suitable for everyone, especially the person who doesn't like strong needle.
Pain management
Pain is associated with the stagnation of Qi(energy) and blood in Traditional Chinese Medicine (TCM). Acupuncture can release the stagnation of Qi and blood and reduce pain.
Balance the body physically, mentally, and emotionally
Acupuncture enhances the Qi, blood and lymphatic circulation and treat various diseases.
Reflexology
Very therapeutic and relaxing treatment of problems of lower legs such as swollen legs, Achilles pain, Planter fasciitis, etc.
Very effective for prevention of gangrene by diabetes.
Specialising in Reflexology with combination of Western and Japanese (Kansokuho using Reflexology tools) methods.
Lymphatic Massage (Manual Lymph Drainage)
Relieve stagnation of the lymphatic circulation and increase the flow of lymph.
Enhance the detoxification.
Very effective for swollen legs, hands, body, and fluid retention.
No oil used
Craniosacral Therapy
Hands-on method of improving health and function by light touch.
Gently work with the spine, skull, cranial sutures, diaphragms, and fascia.
The restrictions of nerve passages are eased and restored to their proper position and function.
Treat mental stress, neck and back pain, and for chronic pain conditions.
Dry treatment. (patient fully clothed)
TFH Kinesiology
Balances the body functions in structural, chemical, and Emotional dimensions by muscle.
Increases energy levels and reduces stress and pain
Dry treatment. (patient fully clothed)
Massage and Reflexology during pregnancy
Massage releases tension from contracted and overworked muscles and relaxes joints such as the hips and pelvis. Reflexology is greatly beneficial for swollen legs and ankles, as well as aching feet. Massage and reflexology enhance blood and lymphatic circulation, relaxing both body and mind.
Gentle and deep Japanese acupuncture: Initial Appointment: 1hr-1h30min: $100 - $150
Muscular pain and tension
Qualifications
Advanced Diploma In Acupuncture
Advanced Diploma In Naturopathy
Professional Membership
ANTA - Australian Natural Therapists Association
Toyohari Australasia
Chinese Medicine Board of Australia
---