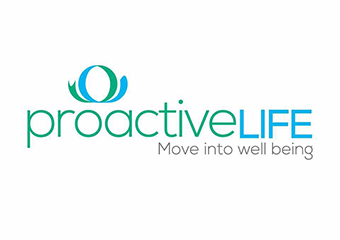 Member since 2018
Proactive Life
Shop 2/11 Rooke
Dicky Beach QLD 4551
Chronic health issues
Lifestyle
Health goals
...
Want to find out my availability, pricing or opening hours? Click on Send Me Details Now to get started.
Clicking on the Send Me Details Now button opens an enquiry form where you can message Brendan Horsfall directly.
At Proactive Life Dicky Beach, we focus on your health and wellbeing through exercise physiology, personal training, group exercise & remedial massage.
Proactive Life
---
Welcome to Proactive Life
At Proactive Life, we take a holistic approach to helping you achieve your health goals, whatever they may be. We believe in community, living not existing, and getting out of the comfort zone to pursue your dreams - nothing changes if nothing changes.
We care about every single one of our clients, where you want to get to and why, whether it's the end of the street or the Himalayas!
Here at Dicky Beach, we have created a health haven, a warm friendly environment with a team of exceptional practitioners to help you better understand your body. We will give you the tools and guidance you need to help you on your journey to optimal health and wellbeing...
Exercise Physiology & Personal Training
WHY EXERCISE
We were made to move, it's as simple as that!
Stop moving, and we start getting problems - muscles shrink and become weak, joints become unstable, we adopt a less than ideal posture and we start to experience pain. That's just mechanically, physiologically there are a whole lot of other bad consequences but we won't go into those because you're reading this and you're going to start moving more... yes? And don't kid yourself, there's a big difference between 'exercise' and 'physical activity'; physical activity is defined as any bodily movement produced by skeletal muscles that result in energy expenditure i.e. including household chores! Exercise is planned, structured, and repetitive with the objective of improving or maintaining physical fitness. Your life should include both!
We have both qualified Exercise Physiologists and Personal Trainers to help you on your personal health journey.
EXERCISE PHYSIOLOGY
Accredited Exercise Physiologists (AEPs) specialise in using clinical exercise interventions to help treat a range of medical conditions to restore optimal physical function. AEPs assess, prescribe, supervise and monitor exercise and lifestyle programs based on your current medical status to ensure your exercise program is both safe and effective in achieving your desired health goals. AEP'S use exercise to help manage conditions such as osteoarthritis, diabetes, heart disease, lung conditions, chronic pain and musculoskeletal injuries.
An Accredited Exercise Physiologist (AEP) holds a four-year equivalent university degree and specialises in the exercise and movement for the prevention and management of chronic diseases and injuries.
AEPs provide support for people with:


obesity


cardiovascular disease


diabetes


osteoporosis and arthritis


mental health conditions


cancer and cancer treatment recovery


chronic pain and fatigue


post-surgical rehabilitation (ACL reconstruction, hip/knee replacement)


neuromuscular exercise therapy (multiple sclerosis, cerebral palsy, Parkinson's disease)


pulmonary disease and more


You can book in with our Exercise Physiologists as a private client* or you may be eligible for a Medicare referral under the Chronic Disease Management (CDM) scheme if you have been suffering from chronic pain. Please speak to your GP for further information.
*Health fund rebates available (HICAPS on site for immediate rebate).
Department of Veterans Affairs (DVA)
Our Exercise Physiologists can provide clinically necessary rehabilitative treatment for DVA entitled clients (Gold card and White card holders with a chronic condition) on referral from a GP. To access these services, you must be referred by your treating GP or specialist. They can use a special referral form (D904) or a standard referral letter, which must state the medical condition you are to be treated for and your DVA member number. For more information please talk to your GP or visit the Department of Veterans Affair website- http://www.dva.gov.au/
PERSONAL TRAINING
If it's purely accountability that you struggle with or creativity with exercise training, our Personal Trainers can help keep you motivated and on track with your health goals!
Our training is tailored to your individual needs and takes into the account the results of your initial consultation - for example, if we identify you have poor hip or knee stability we focus on improving that along the way.
Personal training can:
Prevent you getting lost in the tangle of exercises, sets and reps
Continually progress to avoid the plateau
Give you the motivation you need to continue
Help you to reach your goals faster and in a safe manner with the guidance of a professional
Which do you need...? If you're still not sure just pick up the phone and call us or simply fill out an enquiry form below and we will contact you to help you find your starting point. Click here to book online for an initial Exercise Physiology or Personal Training Assessment.
We are always happy for people to come in for a chat as your health is important and we want to make sure you're starting at a level that is right for you.
Group Exercise Classes
Maybe you already walk or swim regularly, that's excellent, but what you're missing is probably the strength side - that's where resistance training comes in. It's particularly useful in helping to correct muscular imbalances that rhythmical exercise such as walking, running, swimming and cycling may actually exaggerate.
Group exercise classes are a great way to get your weekly strength training in while enjoying the support of like-minded people! We run a variety of classes to suit all ages and abilities and our classes are kept small so we can ensure you learn correct technique.
If you haven't trained with us before we may ask you to complete a Musculoskeletal Assessment with our in-house Exercise Physiologist, this is so we can assess you to identify any weak areas or muscle groups that may need particular strengthening or stretch - ultimately it allows us to provide you with a better service!
Class Details
What do we do in the class?
We include a variety of resistance training exercises designed to strengthen and tone the whole body as well as get your heart rate up. We are very focused on postural and deep core work- a strong body starts at the core!
Strength+Balance: It's never too late to start exercising! A strength class focused on older adult's exercise. Strengthen the bones, muscles and get the joints moving, challenge balance and improve posture.
*Core+Posture: Run by our in-house Exercise Physiologist, this class is focused on rebalancing the body - excellent for anyone suffering from lower back/knee/neck pain or beginners to exercise that need to build some good core strength before embarking on more strenuous exercise. * Health Fund rebates available.
Stretch+Relax: A MUST for those that find it hard to dedicate time to stretch and flexibility work with a mix of stretching, yoga poses and relaxation.
Strength Circuit: A faster-paced circuit class targeting all the major muscle groups for strengthening, core work and cardiovascular training!
Which class is right for you? Contact us today by phone, email or simply submit an enquiry form at the bottom of the page and we will get back to you with the class that will suit your body's needs.
Massage
Are you PROACTIVE or REACTIVE with your health?
Regular massage is an excellent way to maintain good function throughout your body and help prevent dysfunction escalating into pain. We offer a variety of massage treatments including remedial and relaxation. For clients already exercising with us, it is a great way for us to work holistically with your body- your massage therapist provides your Personal Trainer or Exercise Physiologist with feedback so your exercise becomes more tailored to what you need to rebalance your body.
TREATMENT FOCUS
Remedial Massage
Remedial massage focuses on specific problem areas in the body to unwind the compensations resulting from poor or altered biomechanics. It is very effective in treating soft tissue injuries, tendonitis, headaches, back pain and many more conditions.
Bowen Therapy
Oncology Massage
Sports Massage
Whether you're a weekend park runner or a seasoned athlete, sports massage can help you improve your recovery and enhance your sports performance! This is a whole body massage designed to loosen and lengthen your muscles and help you move more efficiently.
Reflexology - 60 mins $75
A natural healing therapy based on the principle that different reflex points in the hands, feet and ears correspond with different areas of the body. Through gentle pressure on these points using the fingers and hands only, the nervous system is stimulated, reducing stress and tension in the body, improving nerve and blood supply and restoring the body's natural balance. Reflexology is a gentle, non-intrusive therapy which promotes a deep state of relaxation which can be felt throughout the entire body.
Aromatherapy - 60 mins $80
Holistic Aromatherapy utilises naturally extracted aromatic essences from plants to balance, harmonise and promote well-being and health. Aromatherapy uses essential oils in the treatment of both emotional and physical ailments. Application of essential oils can include massage, inhalation, baths, ointments, gels and creams but is not limited to these. Our focus is on improving your wellbeing through an individual consultation including a relaxing aromatherapy massage utilising the therapeutic and subtle benefits of essential oils. These oils are chosen and blended according to your specific requirements and can assist with various health conditions.
Relaxation - 60 mins $80
Take the time to switch off, relax your body and mind. Allow yourself to give in to the healing power of relaxation massage.
---
Service categories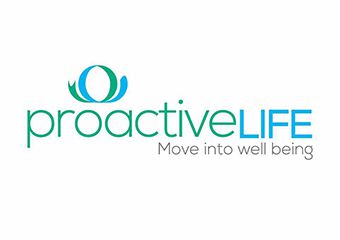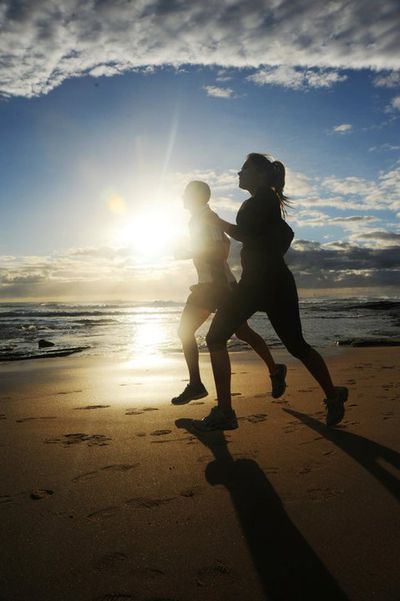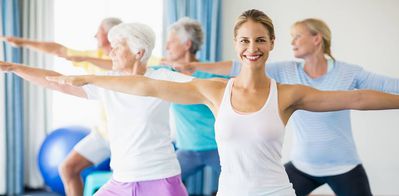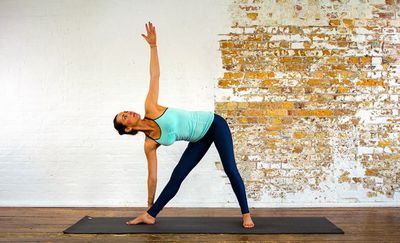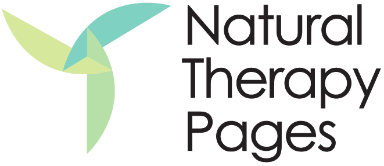 Proactive Life