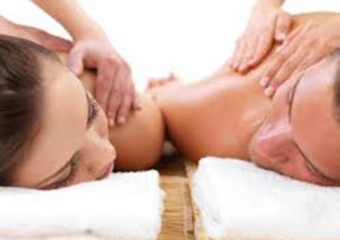 Real Thai Massage Brisbane
Alert Practitioner
By clicking on the Alert Practitioner button, we send the practitioner a message on your behalf that you would like to get intouch with them.
Real Thai Massage & Spa - Massage Services
---
Focus areas
Facial
Stroke
Essential oils
Stress management
Muscle tension
Circulation
---
---
Traditional Thai Massage
Traditional Thai massage is the eldest and signature style of Thai Massage. It features the ancient style, which has been undertaken since early ages. It consists of rhythmic movements and stimulating the pressure points. It is offered at different rates for different durations.

Prices
30 mins - $45
60 mins - $70
90 mins - $110
Deep Tissue (Sport) & Thai Oil Massage
It is a combination different style and strokes, as the basic Thai acupressure techniques are used and deep tissues are relaxed. It focuses on neck, back region and the shoulders.

Prices
30 mins - $50
60 mins - $80
90mins - $120
Remedial Massage
Remedial massage is a system of massage that works with soft tissue manipulation. It has a number of psychological and physical benefits including relaxation of muscles, improved circulation, reducing soft tissue swelling, relieving muscle cramps and overall feelings of health.
Prices
30 mins - $50
60 mins - $80
90mins - $120
Thai Oil Massage
A massage that uses aromatherapy oils with Traditional Thai Techniques. Utilising oils which help reduce muscular tension, enhancing body relaxation and improving circulation of blood throughout the body.
Prices
30 mins - $45
60 mins - $70
90mins - $110
Aromatherapy Relaxation Massage
This type of massage combines full body, gentle relaxation strokes with specifically chosen essential oils to bring about a state of relaxation and aromatic blood. Select from our range of imported Almond Oil blends to cleanse, invigorate, calm or balance.
Prices
30 mins - $50
60 mins - $75
90mins - $115
Reflexology Foot Massage
Utilising Thai Massage methods to exfoliate your feet, relaxing the whole body. This foot massage has been inspired by Asian reflexology, where the basic reflex points are massaged and manipulated.
Prices
30 mins - $45
60 mins - $70
90mins - $110
Body Scrub and Massage
This is a combination of a complete all over body scrub, moisturising treatment, and Thai mixed oil massage. Re-energising your skin to look healthier.
Prices
60 mins - $85
90mins - $120
For more information,

click here
---