Renew You Wellness Centre
Suite 32, Level 1
140 Church St
Richmond VIC 3121
Servicing area: Morninton Peninsula and Melbourne Suburbs
Supervision
Eczema
Feeding
...
Want to find out my availability, pricing or opening hours? Click on Send Me Details Now to get started.
Clicking on the Send Me Details Now button opens an enquiry form where you can message Renew You Wellness Centre directly.
Renewyou Wellness Centre offers Naturopathy, Herbal Medicine, Nutrition, Kinesiology and Neuro-Training.
Make an enquiry or Request an appointment to begin living a better quality of life!
RenewYou Wellness Centre
---

At RenewYou Wellness Centre we're all about helping you to recuperate from past or present issues. Our Wellness center is unique in that it offers a range of natural therapies. Whatever your imbalance, or the time you've been experiencing it, Kinesiology, Neuro-Training and Naturopathy offers the support that can help you regain your health and recuperate.


---

Our Philosophy

Our goal is to help you live a better life, to be well in all ways, mentally, physically, emotionally and spiritually.
We want you to have enough energy to recuperate from past stresses and from the challenges that life throws up in the future.
We want you to be well, happy and healthy in all aspects of your life.
Lyndy Saltmarsh is a professional and experienced practitioner and is dedicated to support you to be the best you possible.


---

Why visit us?

Renew You Wellness Centre's approach is holistic. Lyndy's experience in both traditional and natural medicine, is one of the things that makes Renewyou unique. She treats a diverse range of clients with the same universal goal… to help them feel healthy and happy. Whether the issue is physical or emotional, she is able to use her skills and training in Neuro-Training and Kinesiology to ascertain the source of the condition and find a resolution. Your treatment will be supported by Naturopathy, Homeopathy, Herbal Medicine & Nutrition, which means that you'll leave the clinic feeling renewed, refreshed and on the path to better health.


---

We offer the following treatment options:
(NEW) Functional Gut-Testing of the Microbiome

If you'd like to know more about these treatments, please visit our website.


---

If you experience any of the following we can help:
Digestive issues - IBS, IBD, abdominal pain, bloating, reflux
Stress - fatigue, exhaustion
Immune issues - chronic infections, coughs, colds, flu
Allergies - hay fever, sinusitis, rhinitis
Hormonal Issues - menopause, PCOS, period pain, acne
Mood Disorders - anxiety, depression, panic attacks
---

Benefits To Our Customers

Some of the benefits others are experiencing from a private consult are:
Recuperation to past traumas
Recuperation to vaccine damage
Recuperation to accidents and operations
Feeling physically stronger
Reduced muscle and back pain
Free from anxiety and panic attacks
Release from grief and sadness
Letting go of resentment and anger
Better hormone functioning
Moving forward with more motivation
Clearer thinking and brain integration
Neurological congruence and competency and much more.
---

Gift Vouchers

Give the gift of good health...

Choose a consultation to support better health with Kinesiology, Neuro-Training and Naturopathy. Gift vouchers may be purchased over the phone with your credit card and either collected or mailed out to your nominated address.


---

Locations


Mornington Peninsula
31 Ian Road
Mount Martha
VIC 3934

Melbourne
Suite 32, Level 1
140 Church ST
Richmond
VIC 3121



---

About Lyndy Saltmarsh

Lyndy owns the Renew You Wellness Centre and has more than 35 years experience working in health care and clinical practice. Her experience and knowledge as a nurse and then a nurse teacher at Chisholm and Monash University is incorporated in her consultations as is her knowledge of Naturopathy, Homeopathy, Nutrition, Herbal Medicine and Kinesiology/Neuro-Training,

Lyndy practices as a registered Kinesiologist/Neuro-Trainer and Naturopath, combining her knowledge of these modalities into her consultations.

Lyndy teaches one day short-courses in Neuro-Training and Health improvement. Lyndy's wealth of experience and knowledge is well regarded, as are the positive outcomes that she achieves in her treatments


---
For more information about the best services for your needs or to book yourself an appointment, call us on 0421 607 948, or send us an email by clicking on the 'Make an Inquiry' button below.
---

Qualification details
Diploma of Kinesiology
Diploma of Neuro-Training
Adv Dip of Naturopathy
Adv Dip of Herbal Medicine
Adv Dip of Nutrition
Div 1 Nurse
TAE Workplace Trainer
Kinesiology Instructor
Neuro Training Instructor
---
See Also...
---
Service categories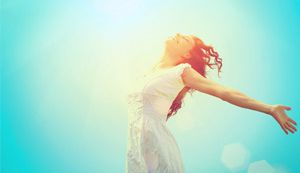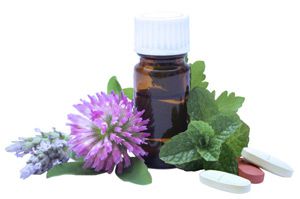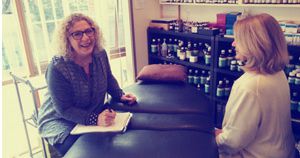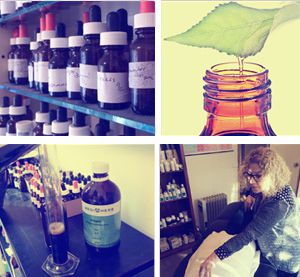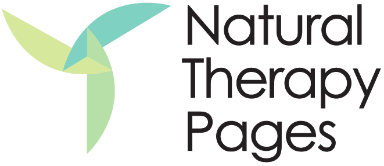 Renew You Wellness Centre