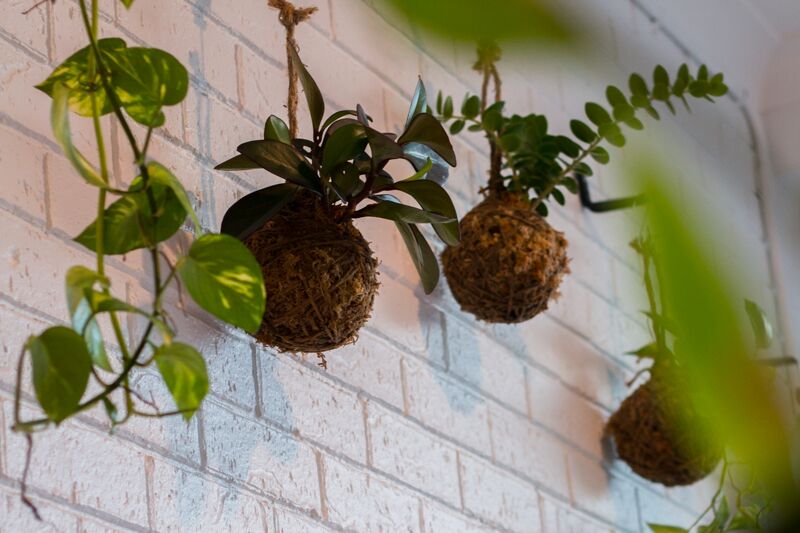 Sacred Ground Australia
Sacred Ground Australia is a contemporary holistic healing centre offering: Psychology Individual and Relationship Counselling Hypnotherapy and Past Life Regression Pranic Healing/Reiki Kahuna Massage Individual Sound Attunements Group Meditation & Sound Healing Heart-centred professional practitioners will support you to live the life you want. Sacred Ground is a place of light, love, safety and respect where people can heal. Sacred Ground is about conscious connection, authenticity and empowerment. Sacred Ground is for healing on the mind, body, emotional and spiritual levels.
Sacred Ground Australia
Servicing area
Palm Beach, Burleigh, Currumbin, Tugun, Gold Coast
---
Focus areas
Well-being
Purpose
Joy
Life purpose
Physical pain
Love
---
Sacred Ground Australia was established to provide a contemporary natural approach to healing, wellbeing and relationships.
Sacred Ground is a space where you can feel safe and empowered to commence your healing journey. At Sacred Ground we bring together qualified and experienced pracitioners - Individual & Relationship Counsellor, Psychologist, Hypnotherapist, Past Life Regression Therapist, Pranic Healing and Reiki Practitioners, Kahuna Massage Therapist, Vibrational Sound Practitioner - to provide a holistic approach to your well-being and relationships.
Additionally we facilitate regular meditations, sound healing groups and workshops on joyous relationships, intuition, life direction & purpose, connection & communication, and well-being.
---
Counselling and Psychology:
Holistic Counselling for individuals and relationships, for direction and deeper understanding, communication and conflict issues, life purpose and meaning, overcoming long term challenges, healing from trauma and/or abuse, or major life changes. We support you to live more from the heart and love, rather than fear, suffering and reactivity.
Therapies include Acceptance and Commitment Therapy, Emotion Focused Therapy, Narrative Therapy, Trauma informed practice, Breathwork, Body-oriented Processing, Mindfulness, as well as intuitive insight and energy balancing.
Psychological Therapy with a holistic approach. Our psychologist works with families, parents and children to create a harmonious and supportive environment for all. Working together to understand the underlying cause of issues, then developing skills and strategies to overcome challenges. You can learn how to identify the early onset of distress and anxiety cues and increase capacity to deal with them appropriately.
Learn new approaches to respond to what life throws at you, and experience greater peace, calm and gratitude.
---
Hypnotherapy and Past Life Regression:
Sacred Ground's Hypnotherapist, Sue Shepherd, with 21 years of experience, trained in Clinical Hypnotherapy & Psychotherapy, Advanced Transformational Hypnotherapy, Medical Hypnotherapy, Advanced Regression and Past Life techniques, supports you to safely enter this deeply relaxed state.

Hypnotherapy, you will be gently guided through your session to easily access and acknowledge the causes of any distress or blockages that are standing in the way of your authentic self. You will then be able to alleviate them, accept new ways of being, and create the best and highest aspect of your life that you want to live. Your subconscious mind functions at a deeper level than your conscious awareness.
If you want to improve your body shape or general health and wellbeing, overcome anxiety, fears or phobias hypnotherapy may assist you.
Past Life Regression therapy can heal mind, body and spirit. Past Life Regression is a safe hypnotic technique that creates an altered state of consciousness, bringing about a deeper understanding of yourself and of your current life experience.

In this deep hypnotic state you are able to remember events that consciously were impossible to recall. Regression is merely the mental act of going to another time and/or place to retrieve information that may have influenced your life, created symptoms or disharmonious patterns, even though they are no longer beneficial.

These patterns may have been repeated and played out in our lives for eons. By bringing the awareness of these recurring patterns and experiences to the conscious mind, through deep hypnosis, we are able to release them and heal the effects of them. Your mind holds memory of all time. Past Life Regression will open gateways to the mind for a detailed exploration into this memory. It is possible to remember details of previous incarnations, other dimensions and of a life after physical death. Relationships may be understood on a much deeper level and past wounds forgiven, bringing about a closer connection through love and peace.

Past Life Regression may also offer rapid assistance in treating symptoms that have taken months or years to alleviate or that keep reoccurring for no apparent reason. Rid yourself of panic attacks, phobias, nightmares, unexplained fears, obesity, destructive relationship patterns, physical pain, illnesses and more. All insights, information, new ways of feeling and being that have been realised throughout your session can be brought forth into your current life situation. We never die, just pass through different phases that we call life.
There is no end to our being. Just different dimensions and experience.
---
Kahuna Massage & Energy Healing:
Kahuna is derived from Hawaii and known as the Rolls Royce of bodywork and massage, Kahuna uses long flowing movements, breath and energy work to shift old stagnant energy, emotion and physiological pain from the body. Following a Kahuna session recipients often report feeling lighter (less burdened), more relaxed, greater clarity and more connected to self.
Reiki often described as 'universal life energy', is the ancient art of hands on healing. Reiki is a subtle yet Powerful energy technique, which promotes relaxation, release and healing from stress, emotional distress and past issues.
Pranic Healing is focused on cleansing the aura, chakras and clearing negative or stuck energy. It begins a process of the client starting to let go of whatever is holding them in their old pattern, especially within their energy fields. The practitioner works within the energy field to support the client to relax and surrender, opening the client to release overactive energy or awakening stagnant energy.
If you are looking for a gentle approach to commence your healing, Reiki and Pranic Healing are a great place to start. They are completely safe practices which can be applied as stand alone therapies, or to support other complemenentary or medical treatment. Reiki and Pranic Healing are effective therapies for stress, anxiety, immune system boost, emotional release, energy balancing, cleaning past traumas and reducing pain.
---
Vibrational Sound Healing:
Sacred Sound is healing sound, the sound that takes you on a journey within and allows you to feel peace in your mind, heart, body and soul. It's the soothing sound you can't get enough of, irresistable tones of pure resonance, gentle vibrations and harmonic overtones that allow the mind and body to rest, let go, enbrace deep relaxation, calm and stillness.
Our Vibrational Sound Practitioner uses beautiful and unique Japanese singing bowls made of crystal infused metal to balance and harmonise the body's energy field. They're the perfect instrument to help anyone relax and experience the calm mind stillness that can be reached through meditation. The bowls naturally stimulate brainwave entrainment with their pure harmonic overtones and sustained resonance. Other instruments shared include vocal toning, drums and wind chimes.
Individual Sound Attunements are available by appointment. Sacred Sound Healing for small groups are held fortnightly.
---
Our Vision:
At Sacred Ground Australia we understand that your path to healing, wholeness and wellbeing is unique and we want to support this. Our therapies and healing modalities allow you to choose based on your needs, individual beliefs and world views, intuition, spirituality and the connection between mind, body and spirit.

Having a whole team to facilitate your return to health can make all the difference. If you are seeking true personal growth, are ready for deep healing of old hurts or letting go of past issues, the practitioners at Sacred Ground Australia have been hand-picked for their integrity, authenticity and capacity to hold space in a loving way.

Guided by owner Craig Miller, the Sacred Ground team are here to welcome you with open hands and hearts. We are living our purpose, we continue to heal and grow and are doing the work our spirit seeks, and we believe this really counts when supporting you on your healing journey.

Sacred Ground Australia, located in Palm Beach on the Gold Coast, is your place to liberate your heart, heal, grow and be free.
---