Find a Yoga Teacher in your area

Member since 2009
Sally Louise - Massage Yoga Healing
Servicing area: Jan Juc, Victoria
Anxiety
Emotional healing
Art
...
Want to find out my availability, pricing or opening hours? Click on Send Me Details Now to get started.
Clicking on the Send Me Details Now button opens an enquiry form where you can message Sally Louise directly.
Feeling a little out of balance?
Sally offers Massage, Ashtanga & Hatha Yoga, Kids Yoga and Intuitive Healing.
Sally can work with you in a number of ways to help guide you towards a centered, balanced and peaceful state of being.
Sally Louise - Massage Yoga Healing
---
Sanctuary Yoga Studio
Hatha Yoga is designed to prevent illness through the body and mind, by creating balance in your life through postures, breathing and meditation.
In all classes the emphasis is on counteracting the everyday stresses placed on the body and mind and developing correct understanding and technique for practice. Modifications, adjustments and variations of postures and breathing (Pranayama) techniques are always given for students at all levels of practice.
Students usually begin with attending the Beginners Hatha course to lay down the foundations of yoga, then move to the General Hatha classes. Following this, students can continue with attending the weekly hatha yoga classes, or for those who would like to explore a more physically intensive yoga practice, Ashtanga yoga can be introduced (see below for more details).
If it's your first time at yoga, a beginners course or 1 on 1 personal sessions with Sally is strongly recommended to develop a correct understanding of breath, bandas and sun salutations.
............................................................
Class Timetable
............................................................
Hatha Yoga
Hatha classes are open to students of all levels, from beginner's to advanced. These classes are designed to cleanse and nuture the body and mind through a combination of gentle and strong asanas. The foundations of yoga practice are firstly lay down in the beginners hatha course, then through weekly classes we gently develop strengh and flexibility through the body. We always conclude with a deep relaxation to ultimately bring you into deeper contact with your calm, relaxed Self. Students may experience a transformative effect on both the body and the mind after just one class.
Hatha yoga also increases energy, circulation of blood and lymph, improves digestive function, can lower blood sugar levels, aids in the recovery of injury and illness, builds core strength, whilst promoting calm and stress relief.
Once strength has built through the body and the foundations of yoga are solid, students are then invited to attend the Ashtanga yoga courses.
............................................................
Ashtanga Yoga
Ashtanga Yoga is an ancient system of Yoga originating from India thousands of years ago. It is a specific sequence of postures linked together in a continuous, flowing series.
The sequence is physically intensive and can potentially transform your body within months. Ashtanga Yoga, practised in its correct sequential order, gradually leads students to rediscovering his or her fullest potential on all levels—physical, emotional, psychological and spiritual.
The linking of breath with movement is the foundation of the tradition, combining the three elements of mind, body and breath, ultimately bringing you into deeper contact with your Self.
To learn Ashtanga yoga with Sally you begin with attending a 2 day workshop.
2-Day Workshops for 2012
August 4/5
November 10/11

10 - 3pm both days

Investment: $250
At the end of the workshop you will have a 1hr yoga practice which you can do as often as daily, without the need to attend weekly classes. Following this, a monthly 2hr workshop is available for you to attend to give you an opportunity to extend and deepen your practice with Sally's guidance.
1 Day Monthly Workshops for 2012
July 14
August 11
September 22
October 20
November 17

Saturday's 3-5pm

Investment: $30
Workshops are run as a Mysore style class. Bookings essential.
............................................................
Yoga 4 Teens
A general hatha class for teens, where we explore postures, breathing and meditation techniques in an open and nurturing environment. This class is great for developing strength, muscle tone and suppleness throughout the body. Relaxation and meditation techniques are also a big part of the class, aimed to equip students with lifelong skills to help balance the stresses and challenges they encounter, to further create resilient, balanced and healthy teenagers.
............................................................
Kids yoga
During a kids yoga class, we discover many aspects of yoga through postures, games, stories, songs, art, dance, breathing exercises, meditation and relaxation.
Students will be connecting to many parts of themselves including the mind, body, breath, personality, imagination, creativity and inner peace. We will explore their inner voice, their inner thoughts and work on training these subconscious patterns to further create resilient, assertive, joyful children.
---
Massage and Healing
Sally has been trained in Eastern healing modalities as well as Western massage techniques.
Therapies offered:
Sports Massage (women only)
Relaxation/ Swedish Massage (women only)
Trigger Point Massage (women only)
Tradional Chinese Cupping
Hypnotherapy
Reiki
Intuitive Energy and Emotional Healings
Chakra Clearing
Regression into Past Emotional Blocks
and more ...
A session with Sally may consist of only energetic/emotional healing or only massage therapy, but the two can also be combined to provide a balanced and holistic approach to healing. Chinese cupping can also be used to further enhance the effectiveness of removing stress and tension from the body.
............................................................
What is different about Sally's massage?
Sally provides relaxation and trigger point therapy specifically to your needs. She uses her intuition to combine traditional massage techniques with the more non-traditional techniques to best return the body tissues to a relaxed state.
Every client and their ailments are unique, as is Sally's approach to each individual.
............................................................
What is Energetic/Emotional Healing?
We all consist of a physical, energy and emotional body. Eastern Medicine has known for thousands of years that it is equally as important to treat the energy body as it is the physical body. Injuries and physical ailments have an energetic and emotional counterpart and once this is addressed the body is able to heal much more rapidly.
Sally uses her intuition to see and feel your blockages...then acts as a channel to focus healing energy or massage to where it is needed.
............................................................
What might you feel during energetic healing?
You may feel tingles or heat at the crown of the head or the area in which Sally is delivering energy to...old emotions may surface and be released...or you may be taken deeply into a blockage, old belief or stored emotion through hypnosis, to release old energy and allow a new energy flow to enter.
Here are some of the things Sally can assist you with ...
Stopping smoking
Depression
Anxiety
Weight loss
Unwanted habits
Addictions
Stress
Emotional difficulties
Anorexia/Bulimis
Post traumatic stress
Self confidence
Setting & reaching goals
Feeling off balance
Shyness
Grief
Fears
Feelings of hopelessness/ shame
Unwanted thought patterns
Nervousness
Calm birthing
Phobias
Low motivation
Relationship problems
and many more.....
---
Sally's Journey
Prior to teaching yoga, Sally taught secondary school Health and Physical Education for six years. During this period, Sally discovered Ashtanga and Hatha Yoga in Perth, where she practiced with her teacher for many years before giving birth to her son, Elijah. She knew after her first few weeks of practicing Yoga that her path would include bringing this transformational practice to others.
Sally then began two years of formal training through Aura Yoga Institute, USA.
Now living and teaching in Torquay/ Jan Juc, Sally's aim is to pass on this beautiful and transformational tradition of Yoga to all students, as it has been transmitted to her.
............................................................
Qualifications
Bachelor of Education: Physical Education
Diploma in Hatha Yoga
Certificate IV in Massage Therapy
Reiki I & II
Cert. III in Fitness
---
Service categories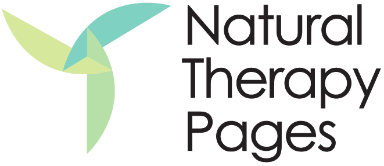 Sally Louise - Massage Yoga Healing