Find a Hypnotherapist in your area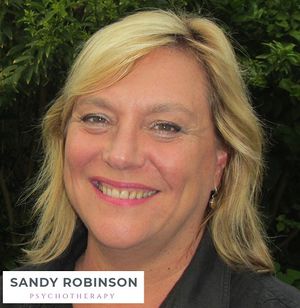 Member since 2012
Sandy Robinson Psychotherapy
Sandy Robinson
Want to find out my availability, pricing or opening hours? Click on Send Me Details Now to get started.
This practitioner is currently unavailable.
Hypnosis is a powerful tool to help you to recover from trauma, break unwanted habits such as smoking and to aid in the recover of depression and anxiety
Clinical Hypnosis
---
What is Clinical Hypnosis?
Hypnosis is a form of additional therapy that uses the power of a positive suggestion to change our thoughts, sensations and conduct in an unconscious manner. It is not a therapeutic tool, which can also be utilised in self-hypnosis and for personal development and clinical use. You do this with hypnosis, which improves and promotes good health.
Through repetition, you will teach your mind to become less involved / distracted and to concentrate on one thing at a time.
Quit Smoking
I will help you reach that target if you really want to stop smoking and this can typically only be done with a quick hypnotherapy session. The curriculum also requires a pre-session for the collection of information and a post-session for the introduction and possible feedback–these three meetings are necessary for the plan to function.
We will talk during our first meeting. The patterns, reasons and causes of past attempts, if any, are explored and this detail and the particular needs and conditions are presented in the corresponding hypnosis session. You will also have some assignments to do.
The quit smoking hypnosis in the second session. The post-session is the one where we look at your week, chat about any problems and build a realistic plan to take you as a non-smoker into the future. These three meetings are a crucial part of the program, and it is important that you attend.
Chronic Pain
Learning to calm through Hypnosis helps you minimise the negative effects around these negative aspects and allows you to sometimes get help.
Phobias & Fears
Phobias are not unusual, it's just not necessarily causing great anxiety or disrupting your life significantly. For instance, if you're afraid of flying, you may have no problem if you're likely to travel anywhere you need to go on a plane, but if you're forced to fly for your job or have a family who lives far away or want to travel and explore the world, this would pose a major issue.
Addiction
Typically, addiction begins with experimental use, or fluttering, and progresses over time, even at the expense of health and safety, to a need to be used on a regular basis. It does not happen overnight and there is usually a way from trials to violence and then addiction in some cases. If you follow this path, it is an important step towards restoration to get help from that path as soon as you realise a potential problem.
Weight Loss
This weight loss program focuses on working to change your usual way of thinking and behaviour so that what you are learning is a lifestyle, not just a diet.
Other Issues
The following is a list of other areas in which hypnosis has been known to treat or positively decrease symptoms and discomfort positively.
Perfectionism
Premature ejaculation
Hair Twisting
Side effects of cancer
Forgiveness
Trauma
Book an appointment and let us help you change your old habits.
---
Service categories
This practitioner provides online consults