Find a Hypnotherapist in your area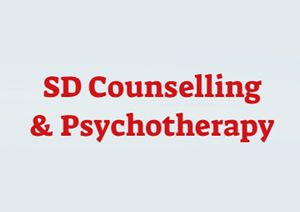 Member since 2019
SD Counselling & Psychotherapy
Mental health
Mental
Psychotherapy
...
This practitioner is currently unavailable.
Whether you are suffering from the effects of military service, loss of mateship, childhood abuse, struggling with ageing or just not feeling up to the challenges of daily life, we are there to help you find your way back.
SD Counselling & Psychotherapy
---
About Our Services
Whilst we are available to assist all people in need of mental health support and counselling, we do have a special focus on four distinct groups of clients, each of which has specific needs related to the work that they do or have previously done.
We are a practice of registered Psychotherapists and Counsellors serving the Southern Downs and Granite Belt Region of Queensland with face-to-face services and all of Australia with video-based telehealth
Our team of Mental Health Professionals offer a wide range of experience and approaches to suit individual needs and preferences. Mental Health professionals and clients work together to achieve sustainable outcomes. The right match is important. A good rapport with your professional is critical. Choose one with whom you feel comfortable and at ease.

Our therapists specialise in psychotherapy and counselling using evidence based treatment and are highly trained professionals with expertise in the areas of human behaviour, mental health assessment, diagnosis and treatment, and behaviour change. Our team works with clients to change their feelings and attitudes and help them develop healthier, more effective patterns of behaviour.

Therapists apply scientifically validated procedures to help people change their thoughts, emotions and behaviours. Psychotherapy is a collaborative effort between an individual and a professional. It provides a supportive environment to talk openly and confidentially about concerns and feelings. Professionals consider maintaining your confidentiality extremely important and will answer your questions regarding those rare circumstances when confidential information must be shared.

Our professionals work together to provide a safe, private, relaxed, comfortable and welcoming environment for the community of the Southern Queensland with a clinic conveniently located in Stanthorpe serving the Southern Downs and Granite Belt. On-line counselling is also available for clients in remote locations or who have difficulty travelling.
By appointment only.
---
For all enquiries contact us today!
---
Service categories