Find a Counsellor in your area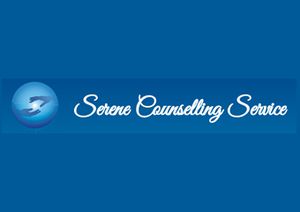 Member since 2019
Serene Counselling Service
Mental health
Love
Counselling
...
Want to find out my availability, pricing or opening hours? Click on Send Me Details Now to get started.
Clicking on the Send Me Details Now button opens an enquiry form where you can message Lea Unsworth directly.
Welcome to Serene Counselling Service!
Serene Counselling Service in Perth, WA, offers psychological therapy that is confidential, non-judgemental, empathic and compassionate. We are able to travel, in certain circumstances, to provide counselling at a mutually agreeable location. Our goal is to improve your overall mental health and wellbeing
Serene Counselling Service
---
ABOUT
Why Talk With a Counsellor?
Sometimes in the hustle and bustle that is life we encounter a problem that may stop us in our tracks, leave us in a state of flux, not able to cope or carry out our daily routines or even take care of ourselves. It can fill us with anxiety or leave a massive hole that is difficult to fill.
Our family members and friends are often caught up in their own lives, too busy to be available for us, not connected enough to understand or perhaps too close to be impartial.
To each individual, their pressing problem is a real concern and should not be "downplayed" or deemed not important enough. If it affects our ability to function the way we would choose, then it needs to be addressed.
That's where counselling comes in.
At Serene Counselling Services we provide an opportunity for you to speak openly about whatever troubles you in a safe, confidential and compassionate environment that is free from judgement and opinion.
To be able to talk about yourself unconditionally in a safe environment, without fear of judgement or lack of understanding, and to not be bombarded with advice but to have your thoughts and feelings validated is extremely beneficial both in the short and long term.
Please seek counselling if you are distressed, feeling depressed, in crises, or facing a situation where you seemingly have few options and feel you have nowhere to turn. The day you do could be the turning point to a brand new start.
Lea Unsworth
Our Story
We've loved every minute of our journey so far. A journey that began with myself as a 23 year old traveller, visiting places like Egypt, China, Europe incl. Scandinavia, Thailand and Hong Kong to name but a few.
It was during these years that I developed a deeper understanding of human nature and a real appreciation and awareness of what it means to be human, and how, at the end of the day, it appears we all strive for the same goals - peace, happiness, fulfilment, joy. Certainly, it afforded me the luxury of time to appreciate these things that people sought, a great ability to connect with people from all walks of life and develop a very strong sense of self, and at all times patience, understanding, compassion and empathy.
After my travels I spent 20 years in very large organisations, managing, mentoring, empowering people to be the best they can be, it was therefore a natural progression for me to take what I had learnt and apply it to the thing I found most rewarding - working with individuals to enable growth via an improved awareness of themselves their strengths and their capabilities
And so, through this journey Serene Counselling was borne
People are and will always remain our passion
Why Choose Us?
Because we truly care.
For the time you are in your session you are our world and we want you to leave empowered, positive, and with a sense of control of your life. and we will do all we can to facilitate this.
We will check whether you feel you are on track and we will adjust the therapy provided to tailor it to your needs
Because we are affordable.
We strive to keep our fees manageable as we believe counselling should be available to all
And because
if you are a client of Serene Counselling you can also receive discounted treatment at 777 Healthcare who provide acupuncture and Chinese medicine at their clinic in Parkwood
You will find this treatment can be very helpful for things like anxiety, stress, insomnia and depression to name a few
Please don't worry, at Serene Counselling we completely respect your privacy and do not divulge your name to third parties
On request we will provide you with a 'no obligation' signed voucher which you can present at their clinic
The voucher entitles you to $30 off your initial consultation and treatment, and $20 off any further treatment
If you would like further information then feel free to Call Dr. Yan (Kelly) Kuang at her 777 HEALTHCARE clinic and enquire about the full range of treatments available
---
Learn About Our Counselling Service
At Serene Counselling Service in Gosnells, WA, improving your overall mental well-being is our number one priority. Lea Anthony Unsworth, our proprietor and chief therapist, will guide you every step of the way along the journey to building a healthier and happier relationship with yourself and others.
We will provide you with an opportunity to have a 20 minute chat, free of charge, before you commit to anything so that you can see if Serene Counselling Service is for you. You can do this by contacting Lea either by phone or email to arrange a suitable time. If you are happy with the services we can offer you then we can discuss the various options for receiving counselling, time- frames etc.
If you then choose to utilise our services via our online resources, you can pay for half hour or one hour consultations via Paypal.
Some of the counselling services we offer include, but are not limited to;
Non-Suicidal Self-Injury (Self Harm)
Reasons To Use Our Service
Confidential
For some people, discussing topics pertaining to mental health can still be considered taboo. This is why we make sure to keep your personal information private and confidential at all times. Further information regarding privacy will be provided to you before beginning counselling.
Non-Judgemental
We fully understand the various circumstances regarding why you would need our counselling service. Instead of seeing you as just some random patient, we treat you with utmost respect and integrity, both of which you deserve as a human being.
Empathic
Being in tune with your innermost thoughts and feelings comes naturally for us. This helps us to provide you with the best methods to resolve the issues that have persistently prevented you from attaining genuine happiness and inner peace.
Compassionate
Improved mental health is definitely not something that can be achieved overnight. It is our desire to help you get better, but only at a pace that is most comfortable for you.
---
Contact us Today
---
Service categories
This practitioner provides online consults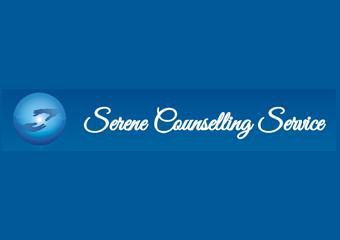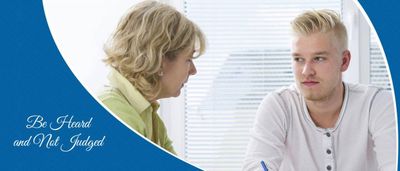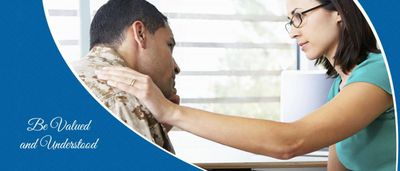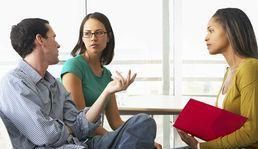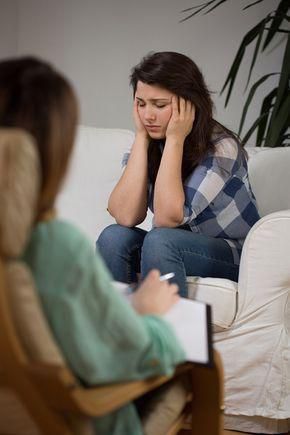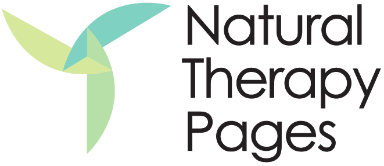 Serene Counselling Service