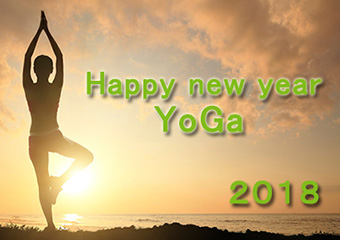 A Serenity Health Studio
Alert Practitioner
By clicking on the Alert Practitioner button, we send the practitioner a message on your behalf that you would like to get intouch with them.
WELCOME TO SERENITY YOGA IN 2018 – TUNE-UP & MAINTENANCE FOR YOUR – BODY – MIND – SPIRIT
Serenity Health Studio
Servicing area
Tannum Sands - Mobile service to local areas
---
Focus areas
Supervision
Neglect
Chair yoga
Vision
Happiness
Well-being
---
---
I'm excited for another year guiding through the many benefits of this incredible practise of harmony, happiness & wellbeing!

Yoga is the tune up our bodies need on a regular basis!
When our car hits a certain mileage we know we need to take it for a tune-up. If neglected it could suddenly stop working the way it should–maybe when we need it most Annoyed Our bodies are no different, more complex for sure, but we still have to make a conscious effort to maintain their well-being - or we just might not be able to do the things we want to, when we want too!
2018 YOGA CLASSES
MAT YOGA
General class for beginners to intermediate with a balanced practise using a yoga mat!

CHAIR YOGA
Balanced practise using the support of a padded chair for added stability & support.
Suitable for people who prefer extra support & comfort, or if recovering from injury or illness!

Two weekly classes combining mat and chair yoga classes together! You choose your preferred mat or chair class!
Classes will follow the 4 school terms on Tuesday evenings and Friday mornings
At Heron Room, Boyne Island Community Centre
(Attached extra details and health form for new students to complete)

Tuesday nights: 6 to 71.5 pm
Friday mornings: 9.15 to 10.30 am
1. MEMBERSHIP OPTION Term 1
2 classes per week ($10 per class)
1 class per week ($12 per class)
(Membership special price per class is available when paid in full for completion of the term)

Memberships can be paid by cash or direct deposit, thank you. Once deposited please email or text to advise!
J&H Mison BSB 182182 ACC 000670760
2. CASUAL OPTION
Chair/Mat yoga $18 (per class)
Testimonials
"Helen provides a yoga practice in surroundings of calm and happiness. After each class I feel rebalanced and refreshed having practised at my own pace, under Helens guidance and supervision." Wendy, Tannum
To have a yoga session with Helen is like receiving a gift you didn't know you needed. From the start of your session to the very end is a gift to your whole body mind and soul.
J.A. Tannum Sands
---