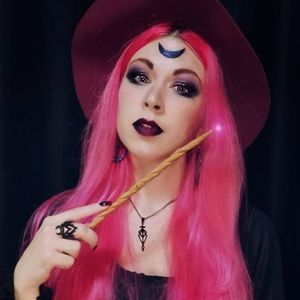 Member since 2021
Shamanic Witch Maria Filo
Self
Manifestation
Health issues
...
Want to find out my availability, pricing or opening hours? Click on Send Me Details Now to get started.
Clicking on the Send Me Details Now button opens an enquiry form where you can message the practitioner directly.
Sometimes the answer to life's biggest questions lie within you. Maria's psychic, shamanic and pranic healing abilities can help boost your confidence, mental well-being, and perspective on circumstances you're facing. Book a session with Maria to learn how she can help you.
Shaman and Psychic Reader for Relationships, Work & the Future
---
Maria is a shaman, psychic reader, witch and pranic healer.
She uses her unique abilities and incorporates modern knowledge of psychology and coaching to guide you on your spiritual path and achieve success and happiness in your daily life.
Her specialties include:
reading Tarot cards and runes
casting spells for love, money and health
spiritual cleansings to remove negative energies
breaking hexes and curses
energy healing
opening fresh ways and opportunities
Maria also teaches astral projection (Shamanic journey), practises folk witchcraft, does meditation and manifestation.
Services Offered
Shamanic Cleansing & Healing
1 hour 30 minutes
During this healing session, you will lie down on a massage table and relax as you listen to shamanic drums and music.
Maria will play the drums and sing to activate your chakras. You may fall into a trance at this point.
Then Maria will smudge you with different herbs, perform cleansing with fire and wax and finish with Reiki & Pranic healing.
It will stimulate your body and mind to activate self-healing, start dissolving energy and emotional blocks.
Depending on your sensitivity and level of awareness, you might get insights during or after the session.
Rune spell to "Bring order into chaos"
2 hours
This is Maria's most effective spell to use in challenging situations.
It gets rid of toxic people, lets you get clarity in relationships or helps you get out of stagnation.
It's a powerful spell that removes all negativities from your life, even if you don't know who or what that source is.
Toxic people run away from you, liars say the truth, everything becomes clear and you become free of illusions and fears.
Tarot cards and Runes reading
30 minutes or 1 hour
Maria gets information from your subconscious mind and uses spiritual counselling with recommendations on how to improve your situation.
Her readings are down to earth and pragmatic. She gets into a trance and channel messages that should make sense later. It's recommended you take notes during the reading.
Maria's consultations are always a dialogue between her and you. She'll never judge you but empower and embrace your personality and unique life path.
Pranic Healing or Reiki
1 hour
The mind, body, and spirit have a natural ability to heal itself, but when energies and chakras are blocked or imbalanced, self-healing cannot take place.
Maria will remove blockages and negative "dirty" energy from your body and aura to activate your body's energy healing abilities.
Evil eye removal, hex and curse-breaking
1 hour 30 minutes or longer
Maria can help you remove any type of dark magic spell, evil eye, or curse. She uses shamanic cleanings with wax, fire, shaman drum and other techniques.
Common signs of being hexed or cursed are:
Recent dramatic changes in your life with no obvious reason
Sudden financial difficulties
Difficulties at your job
Serious relationship problems
Strange health issues which doctors can't cure
Bad omens and nightmares
If you notice something strange in your house
Spells and rituals
Duration varies
Maria has several great spells that can help you achieve financial success, attract a partner, restore balance into relationships and bring clarity to situations.
When ordering a spell, send Maria a message to assess your situation and make a diagnosis to decide which spell is best for you.
Maria can work remotely and has face-to-face service for those who live in Brisbane. Send Maria a message to book your session.
---
Service categories
This practitioner provides online consults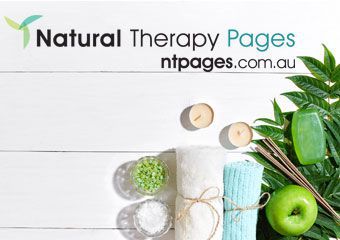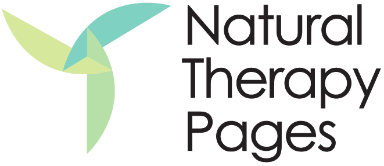 Shamanic Witch Maria Filo