Find a Bowen Therapy Practitioner in your area

Member since 2007
Sharon King
Servicing area: 2 Bourke View, Jane Brook 6056
Chronic health issues
Natural medicine
Lifestyle
...
Want to find out my availability, pricing or opening hours? Click on Send Me Details Now to get started.
Clicking on the Send Me Details Now button opens an enquiry form where you can message Sharon King directly.


Bowen Therapy (Human & Small Animal), Reflexology, Reiki, iDetox Ion Cleanse
Sharon King


Welcome to Sharon King

REFLEXOLOGY

What is Reflexology?

Reflexology is a holistic, non - invasive therapy which complements other therapies and modern medicine. It is based on the principle that all parts of your body are reflected on your feet, hands and ears.

Reflexology uses a combination of pressure techniques on these reflexes in order to address imbalances in your mind and body.

What can I expect from a Reflexology Session?

At your first session you will be given a brief explanation of reflexology, its benefits and possible reactions you may experience. Questions will be asked regarding your health and lifestyle. Your feet will be gently relaxed in preparation for working the reflex areas. The pressure used will be adjusted to your level of sensitivity. Your session will be discussed with you and suggestions made for the best course of action to achieve your health goals.

Sessions usually last an hour. This is subject, however, to your age and state of health.

A series of sessions may be required if the condition is of a chronic nature. Usually a course of six sessions is suggested, with one session per week for six weeks. Alternatively, two sessions per week for three weeks may be considered.

Some Benefits of Reflexology Are:


Improves your well being

Brings your system back into balance.

Helps your body heal itself

Eliminates Toxins

Relieves stress and tension

Improves blood circulation and energy flow throughout your body

Enhances sleep quality



---

BOWEN THERAPY

What it is and how does it work?

Bowen Therapy is a remedial body technique that is gentle and relaxing. It helps the bodys own healing resources to achieve balance and harmony, which can result in lasting relief from pain and discomfort. It is a wholistic treatment, which aims to treat the whole person. Benefits are felt after the first session.

There are frequent but very essential pauses throughout the session that allows the body time to respond and begin the healing process. The practitioner can target a specific problem or address the body as a whole.

Unlike many other hands-on therapies, the Bowen Technique does not use forceful manipulation. A unique skill of the Bowen practitioner is tissue tension' sense, meaning that the practitioners are able to discern stress build up in muscles and other soft tissue enabling them to perform specific Bowen moves to assist recovery.

The technique addresses not only the musculoskeletal framework, but also the fascia, nerves and internal organs. The body's integrated response improves circulation and lymphatic drainage and aids in the assimilation of nutrients and elimination of toxins.

The Bowen Technique can help clients on all levels with any or every condition.

Can the Bowen Technique help me?

The Bowen Technique is extremely gentle and is considered appropriate for anyone from
pregnant women to newborn babies, the frail and the elderly.

It can assist recovery from many conditions, from traumatic injury to chronic illness, depending upon each individual's capacity to heal. No adverse side effects have been reported.

The bowen technique is very effective in relieving pain and discomfort in the following conditions:


Back and sciatic pain

Neck and shoulder pain including 'frozen shoulder'

Carpel tunnel syndrome

Arm pain (ideal for computer operators)

Headaches and migraines

Ear and sinus pain (Hayfever)

Jaw (TMJ) problems including teethgrinding and clicking jaw

Groin pain, pelvic tilt

Respiratory and digestive disorders

Hip, knee and ankle problems

Tennis and golfers elbow problems

Can I use other therapies?

A Bowen session initiates a cascade of beneficial changes that continue for several days. Applying other manipulative therapies during this time can interrupt this process and undermine the overall effectiveness of the Bowen work. It is therefore recommended that the client wait a week before commencing any other manual therapy.

Bowen Therapy balances the body across physical, mental and emotional planes and is evident when clients report resolution of chronic problems in addition to those for which they sought therapy.



---

SMALL ANIMAL BOWEN THERAPY

Our pets are precious to us so we want to be sure that they are in the best of health as much as possible. While taking them to the vet is the first thing that should be done when they are sick, natural pet therapies can also be of immense benefit.

Bowen Therapy can be defined as a way of treating your pet so that the whole body is brought back to a state of wellbeing and health, rather than just treating your pets symptoms. As well as being excellent in times of illness or poorer health, pet health and therapeutic modalities are also excellent for improving your pet's overall health in general. Small animal bowen therapy is becoming more and more popular with pet owners as they are very effective and safe when performed by a qualified and experienced practitioner. Pet owners like the thought of being able to heal their pets with natural medicines and remedies where possible. However, you should always speak to your vet first if your pets are sick or injured and let them know that you will be using complementary therapies as well as traditional vet treatment.

Small Animal Bowen is very similar to the bowen technique for humans. It works in exactly the same way, with only minor adjustments for their four-footed structure.

The healing energy of Bowen acts inside the body the same way for dogs, cats, horses and humans. In fact, any animal with muscles and tendons can be treated, utilising the body's own ability to repair. Activated by small moves with fingers and thumbs, but no pressure, Bowen encourages the body to strengthen its own energy signals to renew and heal.

The benefits from Small Animal Bowen include:


Relief from muscle spasm and strain

Assisting organ function

Assist with immune disorders

Relieving arthritic inflammation

Clear respiratory systems

the list is endless!



---

IDETOX ION CLEANSE

Why Detoxify?

In today's toxic environment, tissue acid wastes, chemical and heavy metal residues build up in the body faster than ever before, resulting in an increasing incidence of allergies, mental and physical stress such as tiredness, fatigue and lethargy.

We are born, hydrated, free of degenerative disease and with an alkaline body. Our diet and lifestyle after birth lead us to feeling acidic, dehydrated and prone to disease. A body which is acidic, is more prone to disease. Negatively charged ions help restore alkalinity to our bodies, helping us feel better, re - energised, healthier and more balanced.

Do you recall how you felt the last time you walked along a surf beach, near a waterfall or the feeling of the air after an electrical storm? These environments contain higher concentration of negatively charged ions.

Imagine if you could experience a higher concentration of negatively charged ions without experiencing an electrical storm, walking along a surf beach or near a waterfall.



---

REIKI

What is Reiki?

Reiki is a simple and effective form of healing. It works by delivering the universal Energy to balance you physically, mentally and emotionally, releasing past experiences which are negative or no longer needed, and by removing stagnant energy from the body. It treats your physical body and mind together, strengthening your body's own healing ability and rebalancing its energy.

It is especially beneficial if you find massage uncomfortable - this could be due to injury, arthritis, fibromyalgia or maybe recovering from surgery.


What Happens During A Reiki Session?

At your first session you will be given a brief explanation of Reiki, it's benefits and possible reactions you may experience. Questions will be asked regarding your health and lifestyle. You will be asked to lie down on a massage table. You will remain fully clothed. During the session i will gently lay my hands on or over different areas of your body. Generally, you will feel a slight pleasant tingling sensation in the area being treated. If an area is badly in need of treatment then there may be a feeling of warmth or even immense heat within that part of the body. It is also not uncommon for an area to feel icy cold when being healed. You will begin to feel very relaxed as your mind switches off, your breathing slows down and deepens and your body's muscles let go of tension. You may even fall into a deep relaxing sleep.

Sessions usually last 45 minutes to an hour. This is subject to your age and state of health.


Some of the Benefits of Reiki Are:


Enhances your well being and enthusiasm for life

Renews your sense of purpose

Restores emotional balance and harmony

Rejuvenates your body, mind and spirit

Induces inner calm

Changes or eliminates unwanted habits

heals Relationships


Rebates available from most Private Health Funds
GIFT VOUCHERS AVAILABLE




---
Service categories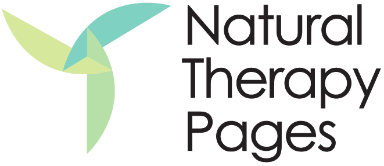 Sharon King