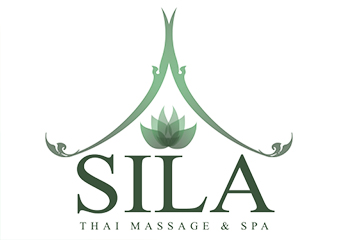 Clicking on the Send Me Details Now button opens an enquiry form where you can message Alicha Changpradit directly
Send Me Details Now
WELCOME TO SILA THAI MASSAGE & SPA Sawadee ka (Welcome).Let our knowledgeable and friendly staff customize a Thai Wellness session for you to increase your energy level by unblocking trapped energy lines or put extra focus on your sore back. We are committed to providing the best therapeutic Thai Spa experience and proudly offer high-quality Thai Massage treatments at affordable prices.
Sila Thai Massage & Spa
Focus areas
Relaxation
Skin care
Head massage
Lifestyle
Full body massage
Nurturing
---
---
ABOUT
Alicha is owner of the popular Khun Siam Thai Massage in Penrith ,and also hand on making sure every one of our clients leave our shop totally relaxed and satisfied as all our staff are trained in depth personally by Alicha herself
Alicha has over 10 years experience in the art of massage and has obtained various qualifications both in Thailand and here in Australia giving her desired to bring authentic Traditional Thai massage which she now passes on her staff. Schedule a session with us to started your journey into increased health and rejuvenation.
GRAND OPENING PROMOTION
| | | |
| --- | --- | --- |
| - Thai massage | $55 | $49 |
| - Relaxation/Deep Tissue | $69 | $60 |
| - Remedial Massage | $70 | $65 |
Any massage
Get 15% Off
any oil treatment massage
FREE Hot Stone
---
TREATEMENT & PACKAGES
THAI YOGA MASSAGE
Traditional Thai Yoga massage employs slow firm movements and acupressure, using passive stretches, joint mobilization and gentle pressure of the energy lines (acupressure), thereby improving flexibility and alleviating muscle tension.

30mins $35 - 60mins $49 - 90mins $82
THAI BALM COMBINATION
Using a combination of various techniques, our therapists will apply a special Thai balm to your backs T-zone area to sooth muscles and promote relaxation. Followed with a series of limb stretches, this massage is perfect for thosez with an active lifestyle who are after general muscle tension relief and relaxation to help increase flexibility and energy levels.

30mins $35 - 60mins $55 - 90mins $85
THAI FOOT MASSAGE
Reflexology is a highly regarded form of massage therapy that is focused on the reflex points of the feet and lower legs and their relation to various muscles and organs throughout the body. By applying pressure by hand or a traditional Thai massage stick, our therapists will stretch and manipulate your feet muscles that help the flow of energy along the bodies 'sen lines' which will target pains or ailments in different parts of the body. Some of the benefits of reflexology are the reduction of stiffness in joints, improved sleep, increased emotional well being, improved mental clarity/focus, improved blood flow and lymphatic drainage, stress relief and increased flexibility.

30mins $35 - 45mins $50 - 60mins $60 - 90mins $90
REALLY STONED MASSAGE
( Full Body hot stone massage )
Gently heated Basalt stones are coated in aromatic oils and applied to key points of the body. The sensation of these stones increases the rate in which muscles relax and when stroked against the skin, a more effective and deeper massage is achieved. The heat and placement of the stones also assists the body to detox and improves blood flow.

30mins $40 - 45mins $55 - 60mins $75 - 90mins $110
DEEP TISSUE MASSAGE
Deep-tissue massage can be an effective treatment for injured muscles. Because it facilitates the movement of toxins from the muscles and helps stretch tight or twisted muscle mass, deep-tissue massage can help promote healing. Because massage also helps relax muscles, it can reduce the pain caused by injuries, too. Deep-tissue massage is frequently used to rehabilitate sports injuries.

30mins $40 - 45mins $55 - 60mins $69 - 90mins $105
DEEP TISSUE WITH WARM COCONUT OIL MASSAGE
We massage with the warm coconut into your muscle using deep tissue technique, which relief tension, strain plus the heat of oil give your muscle relaxing. Coconut oil is very easily absorbed into the skin during massage . Rich in Vitamin E which helps keep your skin rejuvenated, young and healthy.

30mins $45 - 60mins $75 - 90mins $110
HOT THAI HERBAL MASSAGE
Thai Herbal Massage is a common method of treatment employed in traditional Thai medicine. The hot herbal compress contains numerous herbs tightly bound in fabric which is steamed until piping hot and firmly rolled. After a full-body, pressure point Thai massage, the hot herbal compess is pressed or pounded over the entire body in order to soothe muscle and stimulate the vital organs and senses. Compresses are traditionally applied after Thai Massage to prevent bruising, reduce muscle stress and cure skin conditions.

30mins $45 - 45mins $60 - 60mins $80 - 90mins $115
REMEDIAL MASSAGE
Remedial massage is a highly effective form of massage therapy used to help rehabilitation after an injury and treatment of specific muscle and joint pain. Once you have consulted with one of our trained and qualified therapists, an assessment of your needs will be carried out and a treatment plan will be created to help your recovery in the most effective way possible.

30mins $40 - 45mins $55 - 60mins $70 - 90mins $110
SWEDISH MASSAGE
( Relaxation Massage )
One of the most common forms of massage, Swedish massages are applied using long strokes, circular motions and stretches along with oil or lotions to promote relaxation between muscle and bones/joints. A more gentle style, this is highly recommended for those who are new to massaging or suited for people interested in relaxation and tension relief.

30mins $35 - 45mins $40 - 60mins $65 - 90mins $95
HEAD MASSAGE
It is difficult to stay awake through this one! Sila ' head massage focuses on the head, but includes neck and upper back areas. A variety of massage movements are used to relieve accumulated tension. It also has a rejuvenating effect and aids the condition and health of the hair, in particular when combined with warm coconut oil.

30mins $40 - 45mins $55 - 60mins $69
MILK NOURISHING MASSAGE
Combing the most relaxing massage techniques on offer with the addition of our house made blend of oils/aromas and premium goats milk, this unique offering is ideal to restore your natural balance. With its skin rejuvenating properties, due to high levels of moisturising and its ph levels being the same as human skin, our goat milk blend is applied during the massage to promote full rejuvenation to your body inside and out leaving you feeling refreshed and balanced.

30mins $45 - 45mins $60 - 60mins $75 - 90mins $115
NATURAL OIL MASSAGE
( With Deep tissue or relaxation massage )
Select from our range of natural oils on offer and treat yourself to a full body massage to what ever level of pressure you require. With a variety covering fruit, nut and plant based oils, our range is selected from premium producers to ensure that you will receive the best treatment and level of rejuvenation you deserve.

30mins $45 - 45mins $60 - 60mins $75 - 90mins $115
"OH BABY" PREGNANCY MASSAGE
Pregnancy massage is a comforting and nurturing process which can relax both mother and baby whilst aiding in their adaptation to the ongoing physiological changes. Pregnancy Massage is the perfect way to promote well-being, alleviate discomfort and pain, increase body awareness and encourage bonding between mother and baby. The massage will be performed in a side-lying position allowing for optimal comfort and safety. Begin to feel a deep connection with your baby with every soothing touch.

30mins $45 - 45mins $55 - 60mins $69 - 90mins $105
SIGNATURE FOUR HANDS MASSAGE
Experience the sublime sensory delight of a synchronised massage with two intuitive therapists working at the same time in harmony and unison, the one a mirror of the other, a perfect journey of reflection resulting in the ultimate massage experience.

30mins $85 - 60mins $155 - 90mins $235
SHEA BODY BUTTER INDULGENCE
This treatment begin with oil applied to the skin, which is then mixed with sea salt scrub to gentle polish the skin. Warm towels remove the mixture, preparing the skin for our creamy Shea Body Butter. While you are enveloped in this richness, your head , face and neck massaged. The final indulgence- the remaining she butter is massaged into the skin during a full body massage , leaving skin hydrated and muscle soothed.

90mins $125
SKIN CARE BODY TREATMENT
Relax and spoil yourself with one of our skin treatments on offer. By sourcing the finest products and incorporating gentle massages , a facial, hand & feet or a full body treatment is just what you need to help you feel refreshed. Combine a treatment with a massage in our 'Sila Packages' and you will feel truly rejuvenated.
FOOT AND HANDS SPA + SCRUB
working hard can show on your hands and feet, which is why our treatment will help replenish and soften your skin to keep you looking and feeling fresh. Using specialised scrub and cream for the hands, your skin will also be moisturised and gently massaged. Treat these parts of your body that support you difference.

30mins $45 - 60mins $75 - 90mins $120
BODY SCRUB
We use a special Thai Tamarind scrub which helps add a natural glow to the skin whilst getting deep into the pours with its beads and removing unwanted dirt and residue from areas that are often harder to reach. Your skin will feel soft and fresh.

30mins $45 - 60mins $85
FACIAL TREATMENT
Relax and cleanse yourself with a facial treatment. Using natural non-allergen oils and creams, your face will be cleansed, scrubbed, massaged, masked and moisturised leaving your skin feeling soft, fresh and anew. Ask our staff about our premium products and really treat yourself.

30mins $45 - 60mins $85 - 60mins $125
SILA PACKAGE 1
REALLY STONED
Full body massage with hot stones 60 mins + Facial Treatment 30 mins.

90mins $120
SILA PACKAGE 2
BODY MIND
Sugar body scrub 30 mins + Milk Nourishing Massage 60 mins

90mins $120
SILA PACKAGE 3
EXPERIENCE OF REFRESH
Sea salt body scrub 30 mins + Shea butter cream massage & stress relief head & shoulder with balm 90 mins.

120mins $170
HEATH FUND REBATE AVAILABLE
Opening Hours:
Monday - Sunday 10:00am - 8:00pm
---