Find a Remedial Massage Therapist in your area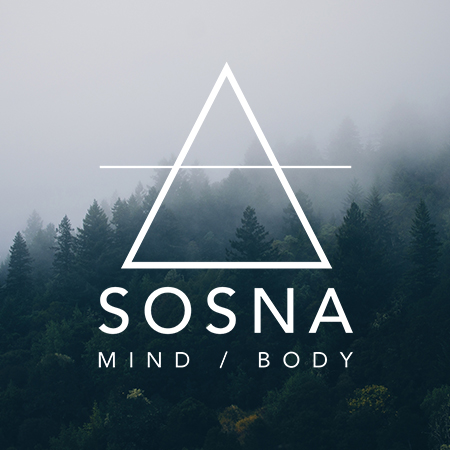 Member since 2016
Sosna
Sylwia S. & Anthony M.
This account is currently inactive on Natural Therapy Pages, but you can browse from hundreds of other practitioners in your local area.
Remedial Massage Therapist with a degree. 10 years experience. Maroubra clinic. Mobile, pregnancy, disability , relaxation, sports massages available. Dry needling, functional cupping Sydney.
About Sylwia and Anthony
---
Sylwia Skoczylas (DipRM, BHlthSc)
Diploma of Remedial Massage, Randwick TAFE NSW
Bachelor of Health Science (Human Movement), University of Sydney
Specialising in Remedial, pregnancy and relaxation massage using myofascial, trigger point, swedish and sports techniques.
Considering Sylwia's high qualifications she is recognised with all Health Funds including Medibank, HCF, NIB, BUPA, AHM and others.
Having over 7 years experience and working alongside physiotherapists, Sylwia uses her extensive knowledge to provide the highest quality service for her clients. She uses a combination of swedish relaxation techniques to incorporate into her remedial treatments. This provides a therapeutic yet indulgent experience for the client.
Sylwia understands that the mind-body connection is important in a treatment session, hence her respect for her clients if they prefer silence during the treatment. Sylwia is also volunteering on a regular basis with professional athletes including the Sydney FC (football club).
We also specialise in team building workshops especially in bush walking adventures. They vary between 1-3 day trips.
Sosna proudly works together with Gone Bush Adventures and Maroubra Chiropractic and Health. Sylwia continually evolves her therapeutic and relaxation treatment techniques. Recently she has gone on a personal development journey with a spiritual practitioner and master - Abdy Electriciteh.
Anthony KS Maurin (BBmSc, CertMT, CertDry Needling)
Bachelor of Biomedical Science - University of Technology Sydney
Certificate of Massage Therapy - Nature Care College Australia
Anthony, Massage Therapist using different techniques such as Dry Needling, Acupressure (Trigger points), relaxation and remedial massage.
Prior to studying Bachelor of Biomedical Science, Anthony obtained a Diploma in Environmental Biology which gave him a fundamental understanding of our planet and our universe.
In addition, Anthony has studied Exercise Physiology and Sport psychology where he developed his skills and passion for human performance, consciousness, and health.
From a very young age, he has been interested in the meaning of life, fortunately for him, his father taught him meditation, Tai Chi, Reiki, and holistic massage.
Private Health Rebate Not Available
---
Mobile massage
Treat yourself or your staff at the convenience of your own home or office within 5km of the Sydney's CBD.
---
Our Philosophy
Subtlety; The most powerful treatments are the most subtle ones. Focusing the pain management and therapy on training the mind how to become more in tune with subtle physical sensations. Directing thoughts towards the pleasant and expanding an individuals' pain-free awareness, increases the confidence in body movement. We achieve this through creating a positive professional environment and applying effective remedial, sports and relaxation massage techniques that are catered to each individual.
---
For all enquiries contact us today!
Qualification details
Sylwia -Diploma of Remedial Massage (Randwick TAFE)
Bachelor of Health Science (University of Sydney)
Apply First Aid Certificate Anthony - Bachelor of Biomedical Science - University of Technology Sydney Certificate of Massage Therapy - Nature Care College Australia
---
Service categories
This practitioner provides online consults