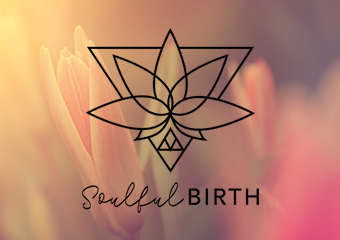 Soulful Birth
"Birth is one of Life's most profound transitions. I support parents to meet the wild beauty & raw intensity of this sacred rite of passage."
Soulful Birth
Focus areas
Growth
Pregnancy support
Shame
Blame
Emotions
Doula support
---
---
ABOUT
Welcome to Soulful BIRTH!
Are you looking for a deeper connection with pregnancy and birth; or for support on your own unique birthing journey; or you want to learn how to prepare in mind, body and soul for birth and parenthood? Then you have come to the right place.
Please take a look around.
Cath is a Birth Mentor, Doula and Holistic Midwife in Geraldton, Western Australia. She offers professional, personal and unique:
Perhaps it is important to you to learn tools for coping with labour and the unexpected?
Perhaps you want to feel more confident, relaxed and ready for birth?
Or perhaps you simply want to do the best you possibly can and you're searching for how to do that.
You will find what you're looking for here:
Mentoring, Support, Birth Education, Preparation, Nourishment & Growth.
Cath's gentle and calm approach to birth has evolved from practicing as a midwife in both Melbourne and Geraldton in the homebirth, hospital, and birth centre settings, from birthing and becoming a mother to two vibrant (and adorable!) children, and from her continual personal and professional development. Cath is an Advanced Birth Mentor with Birthing From Within, which offers a unique, radical, compassionate and holistic approach to birthing.
Whether it's a natural birth, a planned cesarean birth, a vaginal birth after cesarean (VBAC), a waterbirth, a homebirth, a drug-free, calm or ecstatic birth (or anything in between) that you're hoping for, Cath will help you to thoroughly prepare, plan for and embrace all aspects of birth.
Check out Cath's SERVICES to find out how she can support your Soulful BIRTH.
READ what other parents are saying about Soulful BIRTH with Cath.
---
SERVICES
Birth Preparation
$100 - $450
Honest. Intelligent. Soulful.
Grow your knowledge, determination and flexibility needed for an empowered birth.
Cath's prenatal birth preparation sessions are dynamic, hands-on, fun, informative and thought-provoking. They build a foundation for birthing in-awareness, no matter the location or events of your birth.
Cath provides a supportive environment for you to explore the birth options that are right for you.
Sessions can complement or replace traditional hospital antenatal classes.
Yoga for Pregnancy & Birth
$100 for 5 classes / $22 casual
Feel calm, fit, supple, confident and prepared for Birth!
Prenatal Yoga for Pregnancy & Birth provides the opportunity to develop greater vitality and awareness of your pregnant body, as well as to deepen your relationship with yourself and your baby.
Gentle postures, breath practices, pelvic toning and birth meditation will be learned to help cultivate flexibility, strength, determination and openness in preparation for labour, birth and early parenting.
Reach deep states of relaxation and acceptance.​ Find comfort in and enjoyment of your pregnant body. Increase your capacity to experience the joy of giving birth.
All pregnant women welcome. Previous yoga experience is not necessary. All props provided.
Wednesdays 5.30 - 6.30 pm at the SkyBox Studio, upstairs at 16 Durlacher Street, Geraldton.
Doula support
$1050 - $1350
A compassionate mentor to walk alongside you.
Cath provides a professional doula service which involves continuous emotional, physical and informational support during your pregnancy, birth and the early weeks of parenting.
She couples the ancient feminine art of birth support with practical contemporary knowledge, to assist you to birth in your own unique way.
Placenta Encapsulation
$250
Healing. Replenishing. Powerful. Peaceful.
Your placenta is an incredible organ! For centuries, the placenta has been honoured as a powerful and sacred medicine for postpartum (the period after birth).
It's healing and nourishing properties can continue to be utilsed after baby's birth, to nurture the new mother as she transitions to motherhood.
Mother Blessing
$150
Gather with close women friends and family to celebrate you and the life growing inside of you as you transition to motherhood. Cath facilitates a nourishing, deep and connected ceremony which may include pregnancy massage, belly casting, henna, storytelling, labyrinth making, birthing beads, sharing of food, commitments to you and baby, prayer flags.
The Mother Blessing is an alternative to todays baby shower. It is a perfect gift to the mother-in-making, honouring her journey and gifting her strength, community and love as she embarks upon this journey to meet her baby.
Sacred Postpartum Session
$150
In wise cultures and traditions, the newly birthed mother is welcomed back into the fold of her community and honoured for the journey she has taken to meet her new baby. A Sacred Postpartum session with Cath can be one-on-one, or can include members of the new mother's community - her close friends and loved ones.
The session includes ritual and ceremony, tailored to meet the new-born mother's needs and tastes, but may include a postpartum herbal/flower bath, massage, henna, traditional belly binding, a 'closing the bones' ritual.
This is a beautiful gift for any new mama, and is suitable from 2 weeks postpartum to many years later.
Birth Story Healing
$80
Would like to gain new perspectives into your birth story? Birth is one of life's most profound and powerful events, and an unexpected, challenging or difficult birth can evoke strong memories and a range of emotions which can linger for years, even lifetimes, manifesting in different ways.
Birth Story Healing is a gentle, guided process that helps the storyteller (you) find insight, resolution, and new meanings and bring healing to a disappointing or 'sticky' birth experience. The process enables the storyteller to move from shame, blame, or guilt, to actively finding new solutions, and to reclaim compassion for herself, and everyone touched by birth.
If you are motivated to find new meaning where you've been feeling 'stuck', to move towards a desired change and through vulnerability, then please contact me for a Birth Story Healing session.
---
CONTACT ME!
---