Member since 2009
Ruth Naug
Carina Heights
Toowong &
Carina Heights QLD 4152
Servicing area: Carina Heights, Toowong & Cleveland (opening soon)
Want to find out my availability, pricing or opening hours? Click on Send Me Details Now to get started.
Traditional Old Style Hawaiian Lomi Lomi Massage
(energy healing through touch, rhythm and ancient wisdom)
Soulrevive
Welcome
---

<Ask about our Soulrevive Mother's Day super special for the ladies - or visit www.soulrevive.com.au.

I have been practising this ancient energy healing/massage for 10 years and feel so blessed to be sharing my passion and working with the intention of sharing the aloha spirit with those who are lead to me. Lomi Lomi is my passion and I travel regularly to Hawaii to immerse myself in the culture and refreshing my skills to provide my clients with the highest level of service from the heart.

Imagine floating on a cloud as you inhale the heavenly aromas of essential oils enveloping your entire being…allow the transcending music to drift you away to a quiet, peaceful state and the soft candle-lit ambience nurture your entire being….

Experience the ultimate state of relaxation as the hypnotic and rhythmic lomi lomi massage strokes sweep across the body - replicating the ocean waves rolling over the body, melting the stress away.

Traditional Old Style Hawaiian Lomi Lomi is more than a massage - it is an energy based healing that will uplift the soul and restore your entire being to a blissful state, from head to toe.

Lomi Lomi is a restorative Hawaiian Massage working gently and deeply into the muscles with continuous, flowing strokes, enabling the recipient to relax due to the untimately hypnotic effects - bringing your mind to a place of absolute stillness. Lomi Lomi aides in revealing and overcoming physical pain and emotional distress.

Lomi Lomi works from the belief that memories are not just stored in the brain and mind, but also in every cell of the body. The long continuous strokes are desgined to help the body let go of it's old patterns and behaviours, which can cause as many stresses and strains as muscle tension.

Through it's rhythm and patterns it activates meridians, energy points, releases energetic blocks and allows the body's own healing process to take over.



Benefits of Lomi Lomi
Improves circluation
Releases soft and deep tissue
Detoxifies the body
Rejuvenates vital organs
Pain relief
Relaxation
Stress and tension release
Emotional healing
Lymphatic drainage and cleansing
Instills a sense of peace, harmony and well being.


Ancient Lomi Lomi Massage has been practiced and passed down in Hawaii for hundreds of years. Kahu Sherman Dudoit developed the Traditional Old Style Lomi Lomi Massage Technique from the knowledge he was chosen to receive by his teacher. He in turn passed his teachings on to Dawn Charlton who is now teaching this sacred technique here in Australia (visit www.learnlomilomi.com.au). I have been privileged to partake in the teachings from Dawn.


Please visit my website www.soulrevive.com.au to view the full treatment menu.


Each appointment includes:
Consultation
Complimentary Angel card/intuitive reading (optional - offered with 2 hour session) /li>
1.5 hour full body lomi lomi massage ($140) or 2 hour full lomi lomi plus trigger point therapy ($160) or 1 hour express lomi lomi massage ($95)
Other treatments available including Chakra Balancing, Hot Stone therapy, aromatherapy and pregnancy massage, couple's massage (organise a treatment with your partner or friend and enjoy the experience together)
Luxurious, affordable aromatherapy bath products available for purchase
COMING SOON TO SOULREVIVE - Chakra Meditation series mini workshops (register your interest)



NEW!

Experience the shifts and power of a double lomi lomi massage… surrender as you feel the hypnotic fingerprint of this lineage and technique of the lomi lomi send you into a powerful state of relaxation. Two therapists (Dawn Charlton and Ruth Dobson) will transend you into a state of bliss - their hands replicating 2 powerful ocean waves sweeping across the body in unison - washing away any stress, tension and build up of toxins. A double massage envokes a powerful energy which will shift your state of consciousness into another level of deep relaxation. Appointments available from rooms in Shailer Park. Cost $200 per session.

To experience the beniefts of Lomi Lomi - book an appointment and relax, receive, release, re-energise and let your Soulrevive!

Special note: A team of lomi lomi therapists can be made available to assist in group massage retreats upon request (for eg. hen's day, girls night in, weekend retreats etc). Please call for more details. Affordable mini pamper days (eg $10 per person) are also available for a special girl's night in treat!



Qualifications
---
Reiki Level 1
Traditional Old Style Hawiian Lomi Lomi and pressure point therapy
Angel Intuitive (trained under Doreen Virtue)
Qualification details
Trained in Reiki
Card readings/Angel Intuitive - trained by Doreen Virtue
Traditional Old Style Hawaiian Lomi Lomi Massage - all levels of training completed
---
Service categories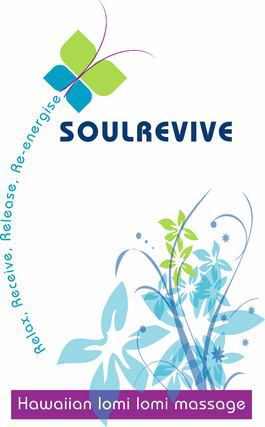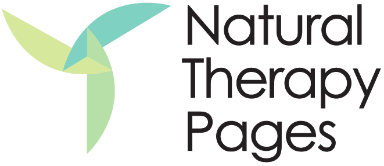 Soulrevive Lomi Lomi Massage Holland Park