Find a Podiatrist in your area

Member since 2008
Sutherland Podiatry Centre
Servicing area: Sutherland, New South Wales
Arthritis
Circulation
Growing pains
...
Want to find out my availability, pricing or opening hours? Click on Send Me Details Now to get started.
Clicking on the Send Me Details Now button opens an enquiry form where you can message the practitioner directly.
Specialising in Providing a Range of Podiatry, Diabetic Footcare & Orthotic Services, to People of All Ages in Sutherland.
Sutherland Podiatry Centre - Podiatry, Diabetic Footcare & Orthotics
---
What is Podiatry?



Podiatry is an allied health profession that specialises on the foot, ankle and leg. A Podiatrist has spent 4 years doing an undergraduate degree, so that when they graduate, they can deal with diagnosis, treatment, rehabilitation and prevention of lower limb disorders.

Foot and leg pain are not normal and should never be ignored. This is your body's way of saying there is something wrong.

The problem is, most people will ignore these signs thinking they will go away, and as a general rule, if pain has not resolved by itself within a few days, then it should be checked out by the appropriate professional, and no-one knows the foot and leg like a Podiatrist.



What types of problems should you see a Podiatrist about?
Inflammatory conditions such as heel spurs and Achilles tendonitis
Arthritic conditions involving the lower limb and foot (Osteoarthritis and Rheumatoid Arthritis)
Children's foot problems (flat feet, knock knees, pigeon toes)
Condition of the leg, hip or lower back related to faulty biomechanics within the feet
Arch pain, foot pain and leg fatigue (shin splints, knee pain, sciatica)
Ingrown toenails (conservative and surgical management)
Plantar warts, corns, calluses, and any painful lesion
Diabetic foot problems (ulcers, neuropathy)
Conservative management of bunions, hammer toes, soft tissue growths, bony lumps and bumps
If you have experienced any type of foot pain, you know how debilitating it can be, as you lose your mobility and independence. This is especially true for our aging population.

Most podiatry solutions for foot pain are easy and pain free, you just need to take the first step and visit us.



Why see one of our Podiatrists?
Latest breakthrough techniques – we use the most progressive procedures available to provide the quickest relief
More experience – with over 20 years experience Narelle and her team have the knowledge and skills to help you achieve a solution to your ultimate goal of pain free feet
Limp in, and walk out – most of our treatments provide instantaneous improvement in the pain you are experiencing, so you will feel immediate relief
Expert attention – yes, you will receive expert attention from our caring and friendly staff with a level of professionalism second to none!
100% Guaranteed – that's right, we are so confident you will be happy when you leave after your treatment, we completely guarantee all our treatments




Diabetic Footcare



We have added this presentation we did recently to a group of diabetes sufferers, it is a bit grainy, but over the next few weeks we will work on improving it, but you will get the essence of the message.

As well as monitoring their blood sugar levels and maintaining a well balanced diet and exercise regime, diabetics should constantly monitor the health of their extremities, for example their feet. This is made a lot easier with the help of podiatry.

Nerves in Diabetic sufferer's feet are generally damaged, which means that they may not necessarily be able to feel heat, pain or injury in them. Blood supply to their feet can be hindered because of the vascular changes to the blood vessels.

Essentially, what is a small foot problem to others can be a lot more hazardous for people with diabetes. This is why at Sutherland Podiatry Centre; we recommend that diabetics should have consultations every 8-12 weeks, as well as a thorough circulation and nerve test every six months. This is of great importance when trying to minimise possible difficulties and injuries.

Our Podiatrists encourage Diabetic footcare and perform regular tests on our Diabetic patients, in order to properly monitor them for any signs of neuropathy (loss of sensation in their feet).



Orthotic Therapy



At Sutherland Podiatry Centre, we have a range of orthotic products – from 'off the shelf' to custom made. Orthotic therapy entails every process of relieving your foot pain or walking problems, from prescription, possible casting and manufacturing, the fitting process and check-up appointments to ensure that everything is adjusting and improving for you.

Orthotic therapy is available for all ages, from small children, to athletes, to the elderly.



For more information about the best services for your needs or to organise an appointment
- just give us a call!





---
See Also...
About Us
Would You Like A Guaranteed Way To Have Your Feet Feeling Brand New Again?
---
Service categories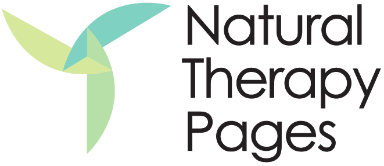 Sutherland Podiatry Centre