Find a Acupuncturist in your area

Member since 2009
Suzanne McDonald
Servicing area: Scarborough and Myaree, Western Australia
Eczema
Movement
Posture
...
Want to find out my availability, pricing or opening hours? Click on Send Me Details Now to get started.
Clicking on the Send Me Details Now button opens an enquiry form where you can message Suzanne McDonald directly.
Traditional Chinese Medicine • Acupuncture • Chinese Herbal Medicine • Kundalini Yoga
Suzanne McDonald
Suzanne McDonald
Traditional Chinese Medicine • Acupuncture • Chinese Herbal Medicine • Kundalini Yoga
Traditional Chinese Medicine • Acupuncture • Chinese Herbal Medicine
If you have a commitment to your health, whether it is creating a healthy vibrant you or addressing an ongoing health concern or medical disorder, Acupuncture and Chinese Herbal Medicine can help.
Traditional ancient medical practice:
Acupuncture and Chinese Herbal Medicine is a 5000 year old medical practice aimed to address imbalances in the body that lead to a lack of health and disease. It views the body as an harmonious balance of vital energies that exist and travel through the meridians or channels, and can be influenced by both Acupuncture points (which are located on the meridian or channel pathways) and Chinese Herbs. Both are focused to treat the cause of the disorder and the symptoms and bring the body back to health.
The value of Acupuncture and Chinese Herbal Medicine:
• treatment is assessed by way of a differential diagnosis of the individual's health and complaint/s
• focus is on the underlying cause/s together with the signs and symptoms
• natural solution to health and medical disorders
• addresses physical and emotional disorders
• promotes long term well being.
Acupuncture and Chinese Herbal Medicine treats a wide range of disorders and benefits:
• Migraines / Headaches
• Musculo-skeletal disorders
• Gastro-intestinal disorders
• Menstrual disorders
• Infertility / IVF support
• Asthma / Hayfever
• Eczema / Dermatitis
• Insomnia
• Anxiety
• Fatigue / Low Immunity
and many others.
TCM Practitioner:
Suzanne has studied in both Australia and the UK. She graduated with a Diploma of Chinese Herbal Medicine and Acupuncture in 1995, and in 2004 achieved a Masters Degree of Health Science in Traditional Chinese Medicine from the University of Technology Sydney. For a number of years she was also a lecturer at the Perth Academy of Natural Therapies.
Suzanne draws on the wealth of information within Traditional Chinese Medicine to achieve a return to good health and promote long term well being.
Clinic Hours:
Scarborough Traditional Acupuncture
, 47 Scarborough Beach Road, Scarborough, WA 6019
Tel: 08 9245 1887. Website:
www.scarboroughacupuncture.com.au
Monday 12.00pm to 6.00pm
Wednesday 1.00pm to 7.00pm
Melville Osteopathy
, 50 McCoy Street, Myaree WA 6154
Tel: 08 9330 1212. Website:
www.melvilleosteopathy.com.au
Tuesday 9.30am to 12.30pm
Friday 1.45pm to 6.00pm
Health fund rebates apply - Medibank Private, HBF, BUPA, GMF, HIF, HCF, SGIO, and many others.
Kundalini Yoga
Kundalini Yoga, as taught by Yogi Bhajan, is both a science and a technology. It combines kriyas (sequenced and timed movements and postures), together with mudras (specific hand positions), chanting (sound or naad yoga), bhandas (locks), breathing (pranayama) and meditation to clear and enhance subtle and physical energy.
Kundalini Yoga is an ancient form of yogic practice that deals most directly and quickly with the coherent and safe growth of inner awareness. It acts to propel us forward leaving behind cycles and patterns of behaviour that are no longer useful, giving us greater expansion on all levels.
Class Structure:
A class begins by aligning and lengthening the spine in a sitting position together with an opening chant to create a protective and energetic space. Yoga postures (asanas) follow to free and warm the spine. The class continues with a kriya that may involve fixed and/or dynamic movements together with mudras, bhandas and breathing techniques, and these are held for a set length of time. After the kriya the class continues with relaxation whilst listening to sound yoga, followed by a meditation. Both the kriya and meditation create very specific effects designed to clear and regenerate.
Yoga Instructor:
Suzanne, also known as SevaSimran Kaur, has been teaching Kundalini Yoga since 1998, and has been practicing yoga for over 30 years. She is dedicated to the teachings and practice of Kundalini Yoga as taught by Yogi Bhajan.
Class Locations and Times:
Open ongoing classes in:
Wembley
on
Tuesday evening 7.00pm to 8.30pm
Please text or call on 0414 883 139 for further details.
Qualification details
AHPRA and Chinese Medicine Board of Australia Registered Practitioner in Chinese Herbal Medicine and Acupuncture
Masters Degree of Health Science in Traditional Chinese Medicine (Aust.)
Diploma of Chinese Herbal Medicine and Acupuncture (UK)
Member of: AACMA (Aust.), BAcC (UK), RCHM (UK)
Certified Level 1 Kundalini Yoga Instructor
Level 2 Kundalini Yoga modules completed
Kundalini Yoga Level One Professional Teacher Trainer
Certified Sivananda Yoga Instructor
Member of: IKYTA, KYTANZ (Aust./NZ)
---
Service categories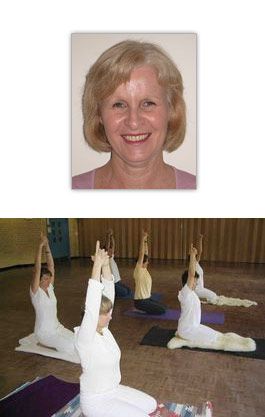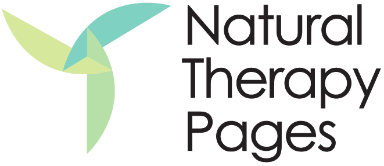 Suzanne McDonald