Member since 2009
Sydney Health & Sports Clinic
153 Centenary Rd
South Wentworthville NSW 2145
Articulation
Posture
Private health
...
Want to find out my availability, pricing or opening hours? Click on Send Me Details Now to get started.
Clicking on the Send Me Details Now button opens an enquiry form where you can message Ralph Saab directly.

If you're tired of wasting your time and energy trying to get to the bottom of your pain, then call us. We will go through a thorough history of how & why your pain came about. Then after a detailed physical assessment, a comprehensive management plan can be made - which includes what you want to achieve from treatment and what you want to be able to do again with little difficulty.
Sydney Health & Sports Clinic
---
Services provided
Osteopathy
Chiropractic
Massage
Podiatry
Lower limb Biomechanics
Exercise physiology
We deliver manual medicine to get your whole body working well again
And its for the whole family

What do Chiropractors and Osteopaths do?
We can diagnose, treat and help prevent many conditions, like
Neck & back pain
Migraines & headaches
Jaw pain
Breathing difficulties
Sports Injuries/ muscle strains and spasms
Postural correction
Arthritis
Shoulder & arm pain
Hip, knee and ankle pain
Whiplash and car accident associated conditions
Pre & post natal care
Toddlers & children
New injuries and chronic pain


What to expect on your first visit
In your initial treatment (taking around 30 minutes) we will:
gain a thorough understanding of your history and the circumstances that could have lead to your condition
examine your body to identify the type, source and cause of symptoms
diagnose your condition and discuss this with you
provide hands-on treatment using techniques such as soft tissue massage, stretching and manipulation
devise a treatment and management plan involving YOU, the patient, in the decision process
educate you about your condition
This last point is very important since prevention is better than cure. If you are aware of the sequence of events that lead to your condition & learn how this has affected you body as a whole, then you can take steps to prevent it occurring another time. This means you can effectively manage your condition

Our approach to diagnosis & treatment

We identify problems with your posture and movement and implement strategies to improve your function and reduce pain. Our practitioners will select appropriate treatment from a wide range of techniques based on their analysis of your condition and your diagnosis.

There are a wide range of techniques to get you feeling better

Soft tissue massage involving gentle sometime firm, hands-on massage techniques aimed at releasing tension and pain in tense and shortened muscles and other soft tissues. We specialise in soft tissue techniques which we use to prepare the joint for manipulation (just like warming up the car before you hit the road)

Joint manipulation involves a very small movement applied to a joint with the minimum force required and the maximum accuracy. This often produces a click. This techniques aims to decrease pain, improve the quality and range of movement of stiff and painful joints.

Muscle contraction and stretching involves gentle muscle contractions and practitioner-applied stretches to help improve mobility and muscle control, induce muscle relaxation and decrease pain.

Mobilisation and articulation involves rhythmically moving a body region to improve blood flow, nerve movement, and decrease pain. This technique is particularly effective for nerve type pain.

Exercise therapy involves subtle and gentle movements which will help to keep your body functioning efficiently and pain free.

Education about pain and your underlying condition is probably the best tool we use to equip our patients. If you know why you have pain and how it developed, then you can take preventative measures to avoid it recurring.

We will take the time to answer your questions.

Preventative healthcare for continual wellbeing

Maintaining a healthy body is a constant balancing act

Posture, work, sleep, stress, diet, physical activity, lifestyle choices, and ageing are all factors that impact your body. An imbalance in these environmental factors can lead to tension, restriction of movement, pain and eventually degeneration of the body.

A common assumption is that the condition is fixed when the pain goes away. During this time, the body may still be recovering from the injury. It just has it under control opposed to before when there was pain. This is a crucial time because people begin to put the usual pressure, and sometimes more than normal, on that recovering body region leading to re-injury.

On the other side of things, your body may be successfully compensating for certain strains which have developed due to environmental factor (as mentioned above). However the body wont be able to compensate indefinitely and will inevitably begin to decompensate a process by where the original body responses put in place to make the body cope with certain strains are no longer adequate, leading to pain and injury

We like to look at good health care as a form of preventative medicine nip it in the bud so to speak. So this means you dont have to be in pain to book in with us. We recommend coming in every 6-8 weeks.


How many treatments will I need?

Your treating practitioner will expect to see positive results within 3-6 treatments for common symptoms and you will feel some reduction in pain after the first or second visit.
Having said this, it must be stressed that every body is unique and so some people will require more or less treatment before their symptoms improve.

How effective is manual medicine?

Scientific and medical studies over recent years have consistently shown osteopathy chiropractic and massage to be cost effective, use fewer drugs and have high patient satisfaction for management of back, neck and other musculoskeletal pains.

Is osteopathic & chiropractic treatment safe?

The risks associated with treatment are very low, particularly when compared to common pain relieving medications available over-the-counter at chemists and supermarkets.

Occasionally, you may be more aware of your symptoms for a short time after treatment. This is due to the release of certain chemicals that make nerve endings very sensitive. This is a normal response and resolves within 24-48 hours.

Do I need a referral?

No. Simply ring to make an appointment with us. We will ask your permission to contact your GP and inform them of you treatment with us.

Osteopathy & Chiropractic works well when used in conjunction with convention medical treatment, and it is a good idea to let your doctor know you are receiving this treatment for your condition.


Is treatment covered by my private health fund?

Yes, it is covered under the ancillary or extras cover of health insurers. We offer instant rebates via HICAPS. The rebate will vary depending on your health insurer and your policy with them.

What about my current gym or exercise program?

Your treating practitioner will conduct a thorough assessment of your body movement and posture. They will recognise any aspects of your exercise program that may be contributing to your condition. You may only need to incorporate some simple exercises into your routine, or you may need to significantly alter your routine until you have adequately recovered from your condition.


---
Qualification details
All Osteopaths and Chiropractors in Australia undergo five years (full time) of university training to become qualified, registered and government recognised.
---
Service categories
This practitioner provides online consults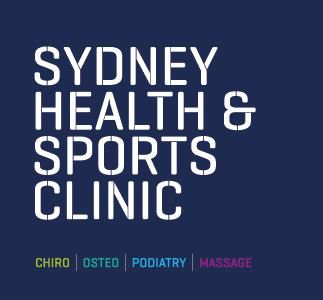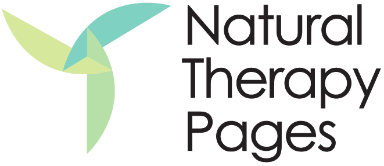 Sydney Health & Sports Clinic