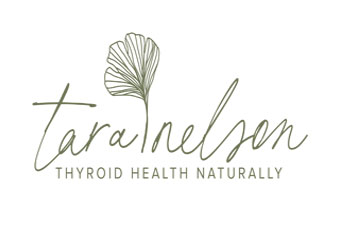 Clicking on the Send Me Details Now button opens an enquiry form where you can message Tara Nelson Thyroid Health Naturally directly
Send Me Details Now
To function properly, your whole body depends on a healthy thyroid. Your health will suffer if your thyroid levels are out of balance. Fatigue, brain fog, anxiety, and chronic pain are some symptoms. Tara can help you identify hidden thyroid diseases and provide you with proper support. Contact her today!
Tara Nelson Thyroid Health Naturally
Focus areas
Telehealth
Online consultations
Natural thyroid health
Natural medicine
Naturopathic nutrition
Natural health remedy
---
---
Tara's passion for thyroid health stems from her own personal health journey. She had thin, dry, and unhealthy hair at first. Motherhood's constant demands, sleepless nights and non-stop brain fog had her feeling underwater and overwhelmed at all times. Like many mothers, she persisted until she couldn't.
Although she had a successful naturopathic practise, she felt that something was wrong. Tara suffered from constant exhaustion, reflux, weight gain, and lack of motivation. At the time, she attributed it to her age, stress level and busy schedule.
It wasn't until she researched and treated many people with thyroid issues and then went to her doctor to have her throat scoped that her blood tests revealed sub-clinical hypothyroidism.
With this newfound information, she transformed her life. With the diet, nutrition, lifestyle, and herbal skills she developed, she rebalanced and nourished her exhausted thyroid.
Tara's practise includes testing for hidden thyroid disease and providing thyroid support with the best method.
Feeling like you're not yourself anymore? Don't accept those excuses if you're experiencing symptoms. Find someone with extensive clinical and personal experience who can help you.
Tara conducts in-person and online consultations via Zoom.
Services Offered
Naturopathic Consultation
During your first visit to Tara, she will identify your health history, request appropriate testing to provide factual information and create a treatment plan that is specific to you.
The treatment involves a series of appointments, including initial consultation, a testing appointment, and a third appointment that gathers and correlates all the information you provide.
The goal is to uncover common underlying themes of vitality or dysfunction, to identify your strengths and weaknesses, and to determine what Tara can do to help you achieve balance.
Practitioner Programs
As health practitioners, it is essential that you understand how the thyroid works.
If you work with women, children, mums, stress, mental health, gut health, or even skin health, you can transform the way you work with your clients by knowing how to manage the thyroid.
Tara offers a variety of resources and online training for health practitioners:
Hyperthyroidism and Grave's Disease Recovery Program
Hypothyroidism and Hashimoto's Recovery Program
Nurture-Reset-Come Clean-Cleanse
Testimonials from Tara's Previous Clients
"What a great course. I went from knowing almost nothing about Thyroid to being confident to help clients with thyroid issues. To top it off, I seem to be attracting clients with thyroid problems and I know what to do, very rewarding!! Thanks Tara, you were are great teacher with so much knowledge to give." - Debbie King
"Tara is an incredible Natropath! I've been working with her for the last 6months over Zoom to heal my Hyperthyroidism! She is extremely knowledgeable, personable and kind! Tara looks at the whole picture not just one symptom and she has helped me to better my health naturally! Highly recommend!!!" - Kendall Sly
Schedule a consultation with Tara today!
We're open 3 days.
| | | | |
| --- | --- | --- | --- |
| Tuesday | 9:00 am | To | 5:00 pm |
| Wednesday | 9:00 am | To | 5:00 pm |
| Thursday | 9:00 am | To | 5:00 pm |
Qualifications
Diploma of Herbal Medicine
Diploma In Remedial Therapy
Diploma In Applied Science
Diploma In Nutritional Medicine
---