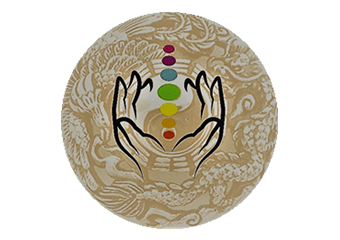 Tejas Haven
Escape the hustle and bustle of your daily life and come experience the massages or therapies at Tejas Haven and emerge relaxed, revived and at peace. Feel free to get in touch with us for an appointment or an enquiry. We would love to hear from you.
Tejas Haven
Focus areas
Stress management
Head massage
Headaches
Nurturing
F5
Love
---
---
About
Here at Tejas Haven, we believe in providing a holistic range of treatments to bring
harmony to the mind, body and soul.
We at Tejas Haven provide various services to suit the nature of our clients. Explore our services and find out how we can help bring harmony to your mind, body and soul!
About The Founder
I have been involved in teaching and learning since young, being brought up by teachers. Being an educator myself, I believe in lifelong education, be in a journey of self-discovery, spirituality or academic.
I was brought up in a fairly spiritual family but my personal journey began with the demise of my beloved grandfather. I started to be more interested in a human's spiritual journey and afterlife. But being only 13, I decided to concentrate on my academics and got my degree in Food Technology and a Masters in Education Management.
After starting a family, I delved more into the spiritual world. As fate would have it, I came over to Adelaide in 2014 and upon meeting a wonderful friend, discovered my gift as a healer, while I was studying to be a massage therapist. I decided to get myself qualified and gained a Certificate in Holistic Counselling to complement my Diploma in Crystal Therapy and Diploma in Feng Shui. I also have completed the studies on Clinical Aromatherapy.
As a massage therapist, I assure you that I will work with with you sensitively, respectfully and provide you a nurturing experience towards what you aspire for your treatment.
Before a healing session, I would usually use my intuition or intuitive perception of my client's energy to pick out the best healing method and crystal/stone for my client. This enables me to plan the most effective healing method for you. With the vibration qualities of crystals/ stone, I would then channel the Higher/ Divine Energy to aid in healing.
A Member of the International Institute of Complementary Therapist (IICT).
Possess Department for Communities & Social Inclusion (DCSI) Screening Clearance Certificate and have undergone RAN- Abuse & Neglect Training (working with children & minors)
The Massage Services at Tejas Haven
We provide professional Services
Massage is perhaps one of the oldest healing traditions which has been practiced by the Ancient Greeks, Egyptians, Chinese and Indians. One of the immediate benefits of massage is a feeling of deep relaxation and calm which occurs because massage prompts the release of brain chemicals (endorphins) that produce feelings of wellbeing.
Below are the different types of Massages that we offer:


Relax Package (Relaxation/ Swedish Massage)


Revitalize Package (Hot Stone Massage)


Rejuvenate Package (Hot Oil Massage)


Refresh Package (Crystal Massage)


Pregnancy Massage


Clients that opt for any of the Massage Therapies can also choose to have Reflexology or Indian Head Massage at a discounted price.
All massages include aromatherapy and would be accompanied by soothing music.
Only cold-pressed plant base massage oils are used.
Please note that for Massage Therapy, I treat male clients through recommendation of existing clients only.
Crystal Healing Services & Therapy at Tejas Haven
We provide professional Services
Every organism has a 'vibrational energy system', which includes chakras, electromagnetic fields around your body known as an aura, subtle bodies and meridians. Crystal healing therapy uses crystals and stones that provides a natural healing frequency that can be activated to unblock and/or balancing the 'vibrational energy system' of the body. As all stones and crystals possess their own vibration frequency and by using the appropriate crystals, one can tap and tune into the energy system or rebalance energies, thus improving a person's well-being.
With the channeling of the Divine Energy/Higher Self, I would incorporate my own intuitive ability while activating the healing power of the crystals or stones for an effectual healing.
Initial treatment would usually include the use of chakra crystals and stones for Chakra Cleansing, Recharging and Balancing. Subsequent treatment may include Crystal Layouts or Nets, depending on the client's energy state. Crystal Layouts or Nets involve placing crystals in special patterns on and around the body to access and unblock the key paths of energy flow.
The Crystal Layouts or Nets could assist in the following aspects:


Enhancing creativity


Emotional calm and clarity of mind


Balancing the heart energies


Relief physical of aches and pains


Releasing pent up energy/ emotions in the heart


Releasing pent up trauma/ experience


Alleviating stress and tension after a trauma


Alleviating depression


Clearing blockage to head (especially for those who suffer from headaches)


Memory improvement and concentration (best before exams or presentation)


Increasing self confidence


Revitalizing intimacy in relationship


Feng Shui Consultation at Tejas Haven
We provide professional services
Feng Shui is all about the balance of 'chi'/'qi' or energies. Through the placement of Feng Shui elements, we can gather positive energy to assure good fortune in every aspect of our life in areas such as business, wealth, career, health, relationships and academic achievement. At the same time, we can channel out negative energy to create harmony in our space.
Below are the different types of Feng Sui consultation that we offer:


Personal Numerology Consultation


Residential & Small Business Consultation


Renovating/ Building a Home Consultation


---