Member since 2013
TFD Services
Sara McCartney
Physical Address only. All appointments are ONLINE
124 Kent st
Rockhampton QLD 4700
Have you ever felt as though something was preventing you from reaching your fullest potential? Book a Personal Breakthrough or NLP Session with TFD Services and start moving forward today!
TFD Services - Neuro Linguistic Programming
---
Why a Personal Breakthrough Session?

How would you like to be able to completely break free of all your stuff?
To be who you want to be?
To do what you want to do?
To have what you want to have?

Do you feel unfulfilled, frustrated, say to yourself, "I can't, I don't, I shouldn't?"

Do you know you are capable of more yet hold yourself back, out of low confidence or self-esteem, fear, frustration, bitterness, anger or guilt?

If you know deep down inside that there is something you truly want to change and this change would bring great opportunity to your life, then you need a Personal Breakthrough!

Breakthrough Sessions are an intense, private experience that aim to have an immediate and huge impact on your life and help you to build the foundations for the creation of the results you desire.

By drawing on our knowledge and experience with personal development technologies, including Neuro-Linguistic Programming (NLP), Time Line Therapy Techniques and Hypnosis, we aim to remove the blocks you have encountered on your path to creating the future you want.

Breakthrough Sessions have a focus on ascertaining and exposing the deep-seated, often subconscious issues preventing you from achieving the outcomes you desire and deserve.

If youre ready to get to know yourself better and evict your self-doubt, lack of motivation and drive, insecurities, negative emotions, phobias, internal conflicts and self limiting beliefs about your abilities and strengths, our series of personalised, transformational methods will release limitations and put you on the path to achieving your goals.

For more information about Breakthrough Sessions, call us and get started right now!


---

Neuro-Linguistic Programming (NLP)

Put simply, NLP is a method of understanding how we approach communication, personal development and psychotherapy. It has a focus on the links between the neurological processes ("neuro"), language ("linguistic") and behavioural patterns learned through experience ("programming") from which we achieve specific outcomes.
NLP is a form of behavioural modelling, with its foundations in the idea that any task or skill performed well is able to be analysed and decoded, then replicated, enabling others to learn how to do the same skill or task.

NLP can be used in the following areas:

Coaching, Therapy and Counselling
Education and Training
Personal Development
Honing of business communication and negotiation skills.
Sports
Parenting and communication with your children

Sara McCartney is an internationally renowned, certified NLP Trainer and Master NLP Coach if youre ready to take control of your business, life and destiny, Sara can help.


---
For more information about NLP or Breakthrough Sessions, call Sara, visit her website or click on one of the buttons below to instantly message her.
---
---
See Also...
TFD Services - Psychology
TFD Services provides generalist counselling services to individuals, couples, families, and groups.
TFD Services
TFD Services provides a range of Online Psychological services to individuals, couples, and Businesses across Australia. Assisting rural and remote Australians access high quality Psychological Services.
---
Service categories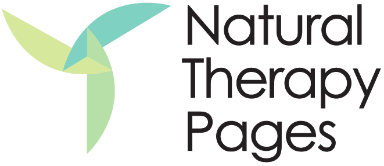 TFD Services