Member since 2009
Thea's Reflexology
Servicing area: Newcomb, Victoria
Pregnancy support
Love
Nurturing
...
Want to find out my availability, pricing or opening hours? Click on Send Me Details Now to get started.
Clicking on the Send Me Details Now button opens an enquiry form where you can message Thea Brown directly.
Thea has a diploma in Reflexology/Bowen and is focusing her ongoing training in the area of maternity, fertility and cranio-sacral reflexology.
Thea's Reflexology
Thea's healing philosophy
---
I love what I do and I am passionate about it!

It is so rewarding to see the effect this wonderful therapy has on people; whether seeing them experience an improvement in health, or simply helping them to relax and unwind.

My practice is based in 6 Carol Crt Newcomb 3219 and I service the surrounding areas of Geelong. I can offer you Reflexology as well as Earcandling, Auricular and Bowen therapy,. I also offer these treatments as a mobile therapist and can offer treatments in the comfort of your own home, in aged care facilities or in the workplace.

Reflexology is suitable for men, women, and children of all ages, and is a wonderful pampering experience. You may want to treat yourself to a well deserved relaxation session, or buy a gift voucher as a special gift for a loved one. (Purchase in person or by phone). Gift vouchers are the ideal gift for any special occasion - Birthdays, Christmas, Anniversaries, Mother's Day, Father's Day, Valentine's Day, new parents, or even as a thank you!

Treatment costs
---
At Thea's practice:
1 hour - $ 80, ½ hour - $ 50
Mobile Treatments 1 hour- $ 150
Group Mobile 2 people 1hour each -$220
Weekly or fortnightly treatment packages are available



Hours of Availability

Mon – Fri 9 -5.
Weekends by arrangement.




Reflexology
---

Reflexology is a holistic therapy that helps your body to run at its optimum. It is grounding, relaxing and treats you as a whole. Pressure is applied to reflex points on your feet, hands and face, which correspond to organs and body parts. This helps to balance and tune all of the areas of your body and enables healing to take place. A Reflexology treatment engages all of your senses.

"I touch soul by touching your sole!!

You will lose yourself in the beautiful touch sensations of the varied techniques applied to your feet, hands and face. I add oil blends into your creams and foot bath; specifically created for your needs. Float on the aroma of scents used in healing over thousands of years. Your senses will drift with the nurturing music and the gentle ambience of my beautiful treatment room. It is a multi sensory experience.


How can Reflexology Help Me?

Treatment can consist of a number of different elements depending on your needs:
Initial Consultation – Your needs are assessed on the day for what is required. The focus of the treatment is then determined and a plan is formulated that will aid your healing.

Footbath – Your feet are soaked and massaged in a large bowl of water with the temperature adjusted to suit your needs. Essentials oils are added which may also aid any physical or emotional ailments that you are experiencing. Relaxation washes over you as your feet are massaged for 5 blissful minutes.

Reflexology massage – I have a massage table or reclining Reflexology chair which are used according to your needs. Lie back and relax as I work the reflex points in your feet or face or hands. Your body knows what is required and my intuitive work will seek to either, stimulate, settle, relax or release tension in your being.

Auricular therapy – This ancient form of therapy works on the ears and can be likened to acupuncture. A steel probe works designated points in the ears to stimulate various parts of the body as needed. It is a powerful and time proven therapy used by both the Chinese and French for hundreds of years.

Home work – You can take responsibility for your health in between appointments by working reflex points on your body to stimulate health. I will demonstrate how to administer this to yourself, and send you home with a diagram.


Specializing in:
---



Pregnancy

Reflexology is extremely popular throughout pregnancy and is the ideal opportunity for pregnant women to enjoy feeling pampered and relaxed. Reflexology helps you achieve deep state of relaxation, which in turn brings about a feeling of well-being and vitality. A woman who feels relaxed, happy and positive during pregnancy is more likely to give birth to a baby of a similar disposition.

Reflexology is beneficial for the mother "to be" because it not only maintains general well-being and aids relaxation it also helps relieve many pregnancy complaints.

Research has shown that regular Reflexology treatments can:
Reduce labour times
Helps with lymphatic drainage
balances blood pressure
promote better sleep
reduce the symptom of constipation / IBS
decrease Morning sickness, nausea
assist with Backache pain
eases pubic symphysis pain
aids to reduce pain in the tummy and legs
alleviate Hemorrhoids
deals with Headache and Neck tension
reduces Oedema


Breech baby - Reflexology can help encourage the baby to turn after 34 weeks onward
Reflexology can help create a positive and happy pregnancy with little discomfort. A labour which starts without the need of artificial induction, is an empowering and positive birth experience.
Once the baby is born it can take the mother's body a while to adjust. Reflexology can help balance hormones as well as improve energy levels.

The physical benefits of post-natal reflexology are:
A uterus which quickly returns to its normal size
The breasts are less engorged
Promotes lactation
Boosts immune system
Post-natal depression is less likely to occur
Helps bonding

Recommended treatments

Initially once a week for 2-3 weeks
1-2 treatments monthly until 36 weeks
Weekly from 36-39 weeks to prepare for birth

Post - natal

Sub - fertility

Did you know that reflexology could help you have a baby? This ancient form of foot massage, which stimulates energy points on the body, has been used successfully to treat infertility.


Condition's with which reflexology has been particularly effective in treating:
Stress related infertility
Endometriosis
Polycystic Ovarian Syndrome
Low Sperm Count
Blockages to the male tubes
Irregular periods or ovulation
If your cause of infertility isn't listed, it's still worth trying reflexology as the list is by no means definitive.

Research

A study in Denmark enrolled 108 women who had been diagnosed as infertile for at least 2 years and had no previous children. 47 of these women chose to withdraw from the study, the remaining 61 were given reflexology treatments for 8 months, twice a week and in the second half of the study, two treatments prior to the women's ovulation.

9 of the women (15%) became pregnant after 6 months, and all of the other women who had menstrual or ovulation abnormalities, completely recovered from their symptoms. (FDZ Research Committee, Denmark, 1994).


Cranio Sacral therapy

Cranio-Sacral Reflexology is performed on the feet using the reflexes of the cranium, sacrum, spine and all tissues associated with that system.

It is beneficial for the symptoms of
Baby and Infant Conditions: Colic, sucking difficulties, reflux
Premature babies
Recurrent ear and throat infections -Irritability, insomnia, excess crying - Development and behavioral delay/ disorders
Poor eye coordination
Difficulties in turning the head
Birth trauma
Adult General Trauma and Conditions - Sinusitis
Stress related illness, depression
Jaw disorders
Bronchitis and Asthma
Insomnia
Depression
Migraine
Tinnitus
Back, shoulder and neck pain
Whiplash and sports injuries.

Cranio-Sacral reflexology uses the concepts of cranio-sacral therapy including somato- emotional release and applies these to the reflexes on the feet.

It is usually used as a standalone treatment due to the time it takes to complete the sequence
CSR is a non- invasive treatment, with profound effect on a variety of systems dysfunction, particularly in the sphere of trauma, be it physical as in whiplash, or emotional in origin.

CSR is a therapeutic method which combines the use of pressure on specific areas of the foot, which relate to the 12 cranial nerves, and to the pulse of the cerebro spinal fluid (CSF) which surrounds the brain and spinal cord. The distinction between Cranio Sacral Therapy and CSR is that with the latter, one is accessing the CSF from a point in the foot

Babies who have a difficult birth are very affected by the compression of the cranial bones. Symptoms include crying, restlessness, vomiting, and colic. If untreated these children present at a later age with headaches, digestive problems, lack of concentration, emotional and abdominal pain.

Dr Frymann examined thousands of children of different ages and found that the symptoms created during birth can extend into teenage and beyond into adulthood. These people fail to reach their full potential, which is a tragedy; given how simple the initial treatment is, if given at the outset.

Cranio Sacral therapy

Cranio-Sacral Reflexology is suitable for everyone, from newborn babies to the elderly including those with fragile and acute medical conditions.

It works on the homeopathic principles
the body heals itself from the inside to the outside,
from the top to the bottom,
with past symptoms coming to the present.
this Treatment will help you by adjusting and re-balancing the skull and spine



About me
---

I have been living in Australia since 1992, but am originally from Switzerland. I have a wide ranging work background including being the owner/operator of the successful Forrest Country Guesthouse, a hand weaver and a foreign exchange operator. I am happiest when working with people which is my pleasure and my passion. In my treatments I seek to establish a deep rapport with people in order to help them shift emotional baggage and engage in profound and ongoing transformation through interaction. I will joyfully aid your healing journey.

I believe that you need to focus on your health and the maintenance of health early to maintain good health as you age. This is a standard practice in Switzerland where the maintenance of health is valued and worked upon, rather than taken for granted. Don't wait till illness arises to consider your health.

Stay in touch with your body by using touch. Physical touch conveys nurture which is needed by humans on every level, physically, emotionally, mentally and spiritually. Reflexology is a wonderful complementary therapy and will aid Western styles of treatment to hasten the healing process without interference.

Qualifications and professional memberships
Dip. Reflexology, (Australian College of Natural Medicine)
Post Graduate Certificate in Maternity Reflexology
Cranio Sacral Reflexology Diploma (currently being studied)
Member of the Reflexology Association of Australia
Dip/Masters in Bowen Therapy


Testimonials:
---

From Alma Kent
I have had a lot of treatment over a lot of years on my legs and the circulation was that bad there was a fear that I would lose a leg (That is about 7 years ago) and this lady Thea Brown does reflexology on me and it's hard to believe such a difference, my joints are so much more movable its amazing what it has done for me which I'm thankful for.


---

From Thelma Kemp
I met Thea over a year ago when she was still studying Reflexology and looking for a case study.
It was great timing for me as I was experiencing great pain in my knees, and becoming very depressed as there didn't seem to be any relief coming from the medication I was taking. The future looked black for me. I was aged 77 years at that time, and having difficulty with driving. A mutual friend put me in touch with Thea. Our first meeting was like a message from god.
That first treatment was like a miracle, I had such relief from all the pain, my feet & legs felt renewed + much more flexible. I had my first good night sleep for so long. As the treatment progressed I had a much longer time without pain and I was able to reduce my medication I had been taking, I feel more energetic. It is a great non-invasive treatment, I have no worries about recommending treatment from Thea


---

From Kathy Mayers
I began having reflexology treatments with Thea Brown, during the 26th week of my first pregnancy and continued them right up until the day before my baby was born. I began by having fortnightly treatments. At this time I was suffering daily nausea, especially in the mornings and in the early evenings. I was also having difficulty sleeping. I was waking in the middle of the night and was unable to get back to sleep for several hours. Every reflexology treatment left me feeling very calm and relaxed. My sleep patterns gradually improved, and the nausea was reduced greatly. I also experienced some cleansing of my sinuses. This helped improve my sleep by reducing the snoring that peaked later in the third trimester. Any digestive issues I had suffered earlier disappeared after only a few treatments with Thea. Overall, the reflexology gave me a general feeling of increased calmness. Any anxiety about the impending birth was reduced by the added soothing words from my reflexologist. I was looking forward to a natural birth with a reduced labour time. I frequently visualized the birth going well. I was not disappointed. My little boy was born at 39 ½ weeks, after an intense, but short labour of 6 ½ hours. I felt my hormones "kicked in" exactly when they were needed and I credit this to my body and my hormones being totally in balance, due to the reflexology treatments. Thank you Thea,


---
Qualification details
Diploma in Reflexology at ACNM / Endevour Collage Melbourne
Masters in Bowen with Chris Reed
---
Service categories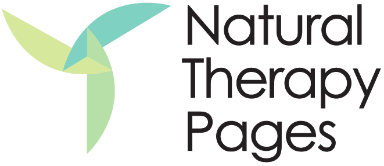 Thea's Reflexology