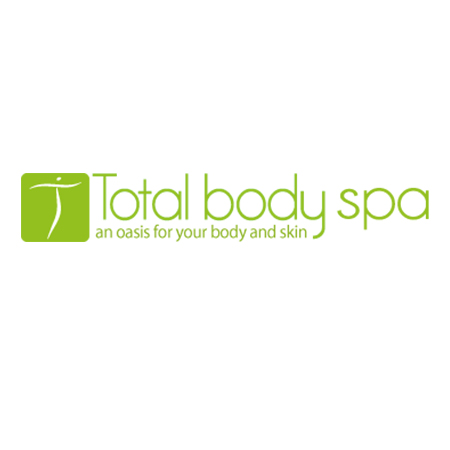 Total Body Spa
Want to find out my availability, pricing or opening hours? Click on Send Me Details Now to get started.
Send Me Details Now
Clicking on the Send Me Details Now button opens an enquiry form where you can message Michelle Wilson directly
Total Body Spa Mission Statement Changing peoples perceptions of their body and beauty one step at a time. So that they are more comfortable within their skin and the reflection smiling back at them.
Sugaring Hair Removal (Ladies), Spray Tanning, Sugaring (Men), Body Contouring Brazilian Butt Lift
Servicing area
Loganholme, Tanah Merah, Springwood, Daisy Hill, Shailer Park, Carbrook, Cornubia, Rochedale, Meadowbrook, Eagleby, Beenleigh.Slacks Creek, Mount Cotton, Redland Bay, Eight mile Plains, QLD
---
Focus areas
Frozen shoulder
Tight muscles
Facial
Body sculpting
Breakdown
Lifestyle
---
---
Do you want to achieve a beautiful toned body?
Total Body Spa in Tanah Merah QLD provides a broad range of treatments that will help you achieve a slimmer, toned and hair-free body in no time.
Our services include IPL skin rejuventation treatments, IPL SHR Hair Removal, HIFU ( high intensity focused Ultra Sound) Face Lifts and Body contouring, Spray Tanning, Weight loss and Body Contouring through Fat Cavitation and Radio Frequency Face and body tightening.
IPL SHR and Elight Hair removal
Sugaring Hair Removal (Ladies)
Spray Tanning
To achieve the perfect golden tan, you'll want to experience our remarkable spray tanning service. To get optimal results, please follow these pre- and post-tanning tips:
Before tanning…
Exfoliate your body, especially the elbows, knees, and top of the feet as these are prone to dryness.
Do not apply moisturizer, perfume, deodorant or makeup because any residue could affect the tanning result.
Wear a dark-coloured swimwear or underwear.
After tanning…
Avoid tight-fitting clothes and opt for loose, dark cotton clothing.
Avoid showering for at least 2 hours after the treatment.
Use a body wash instead of a soap bar and gently pat your skin dry with a towel. Don't worry if the initial bronzer washes off as this is part of the tanning process.
Don't skimp on moisturiser and see to it that you apply a generous amount every day.
Sugaring (Men)
Radio Frequency
This non-invasive treatment is ideally used together with ultrasound fat cavitation to quickly enhance the firmness of the skin.
It offers the following benefits:
Restores skin elasticity
Tightens and tones the skin muscles
Reduces cellulite
Fast recovery time
Non-surgical and no anaesthesia required
Scientifically proven results
Our Clients have lost between 4 - 7 cm in one treatment.
This is a great kick start to a weight loss program. Or if you are finding it hard to loose inches even with exercise then this is a treatment that will assist in reducing those stubborn areas.
Once you have acheived the results you are looking for, it is important to maintain a healthy diet and exercise to maintain tone and the figure you desire.
High Intensity Focused Ultrasound (HIFU) technology can be used for Face Lifting and also for body contouring
HIFU is a better alternative to liposuction because it's noninvasive, cheaper and requires minimal recovery after treatment. If your BMI is less than 30%, then HIFU is your best option to lose fat.
This weight-loss treatment utilises ultrasound waves which breaks down fat cells. As the body reabsorbs the liquified cells and healing occurs, the lymphatic system releases the waste products and the fat layer is reduced by 4 to 7 centimetres within a 3-month period. It's important to keep your diet and lifestyle in check as these could affect the result of your treatment.
Body Contouring: Fat Cavitation & Radio Frequency
Fat cavitation involves HIFU to break down the fat cells. This process is called lipolysis or cavitation. The disintegrated triglycerides are flushed out from the body through the lymphatic and urinary systems.
Radio Frequency instantly tightens the collagen helix to produce new collagen and elastin. This process also stimulates the glycosaminoglycans which is needed for the production of hyaluronic acid. The latter hydrates the skin and keeps it elastic.
Fat cavitation and RF are usually combined to boost the reduction of fat and tightening of skin resulting from fat loss. The results of this combined treatment are many and varied because they depend on the person's age, state of health and the number of treatments they have received.
Majority of our clients, though, reported losing 4 to 7 centimetres after one treatment of their abdominal area.
---
Book an appointment and experience the huge transformation that these body treatments can do for you.
---