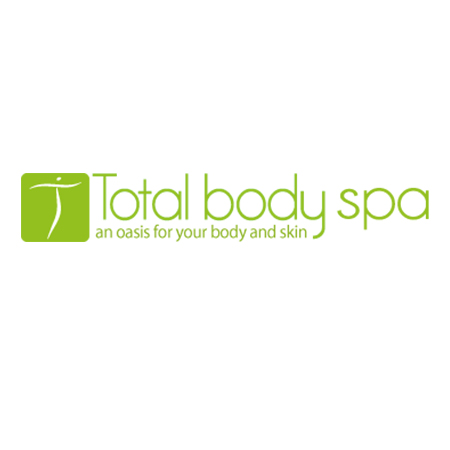 Total Body Spa
Want to find out my availability, pricing or opening hours? Click on Send Me Details Now to get started.
Send Me Details Now
Clicking on the Send Me Details Now button opens an enquiry form where you can message Michelle Wilson directly
Achieve beautiful, glowing skin without surgery.
Environ Cool Peels, Acne Skin Care Program, Precision Vitamin Therapy and more
Servicing area
Loganholme, Tanah Merah, Springwood, Rochdale, Shailer Park, Carbrook, Eagleby, Beenleigh, Meadowbrook, Daisy Hill, Cornubia, Slacks Creek, Eight Mile Plains, QLD
---
Focus areas
Frozen shoulder
Tight muscles
Facial
Body sculpting
Breakdown
Lifestyle
---
---
Advanced Skincare Treatments
Healthy, beautiful skin can only be achieved with the relevant technology and products. Here at Total Body Spa in Loganholme QLD, we provide first-rate skincare services through advanced systems.
Our treatments address a whole range of skin conditions, from acne and pigmentation to wrinkles and scarring. By using the latest equipment and products in the skincare industry, we can help you achieve an impeccably beautiful skin.
Our Treatments
Environ Cool Peels Vitamin Therapy
Facials and Body Treatments
Created by Dr. Des Fernandez, this treatment is designed to improve the condition of your skin with vitamins and botanical infused formulas backed by scientific evidence. The Environ brand has set the bar high for skincare treatments, infusing its products with sonophoresis, or iontophoresis, to enable the skin to receive what it needs to achieve optimal health.
Acne Skin Care Program
Acne is a skin condition caused by several factors, including stress, hormonal imbalance, medications, hot or humid weather, or irritants contained in cosmetic products. Any of these could trigger the cells to function in an abnormal way, resulting in fast sebum production and cell turnover.
Our spa clinic can help you address this problem through a skincare program that aims to clear your skin and prevent reversion. After your treatment session, our skincare therapist will recommend a skincare regimen you can do at home.
Cool Peel System
Refine, illuminate and rejuvenate your skin through this noninvasive procedure. It removes dead cells and deep-seated dirt trapped in the pores of your skin to promote cellular regeneration. The treatment employs vitamins and peptides which facilitate the calming and strengthening of the skin.
Anti-Ageing, Fine Lines, Wrinkles, Inflammation
Management Facials
We use Environ facial products to reduce fine lines, wrinkles, uneven complexion and sun-damaged skin. To determine the best treatment for you, we will perform a skin analysis using the Observ 520. We would recommend the appropriate facial products after the treatment to help you maintain your fresh, new skin.
Body Treatments
Aside from receiving our treatments, you can boost the appearance of your skin with Environ's hydrating products such as Essential Body Oil and Derma Lac Lotion. To further enhance the overall health of your skin, try these products alongside our latest body treatments such as the following
Fat Cavitation
Radio Frequency
IPL Treatments
LED Light
Microdermabrasion
Sonophoresis (this process involves the use of ultrasound to infuse a product)
Iontophoresis (involves a galvanic current to increase the infusion of a substance into the skin)
Skin Concern Rosacea
This skincare program is designed to rehydrate dry skin and calm inflammation by strengthening the skin's natural collagen. The first stage of the treatment consists of six weekly sessions, while in the second stage treatments will be done every two weeks.
Precision Vitamin Therapy
This 20-minute treatment focuses on a specific area and is ideal if you're pressed for time. It works on all kinds of skin issues such as the following:
Scarring
Fine lines around the eyes and lips
Pigmentation, uneven complexion and sun-damaged skin
Dry dehydrated skin
Advanced Facial Services
Before we recommend a treatment plan that is suitable for your skin, we will perform an assessment using the OBSERV 520 imaging system. Through which, we can see what's going on underneath your skin and suggest the appropriate facial service and follow-up skincare remedy which you can do at home.
We specialise in the treatment of wrinkles, fine lines, sagging skin, pigmentation, acne, black and white heads, millia, sun-damaged skin, dehydration and sagging.
IPL Intense Pulsed Light Therapy
IPL covers a broad range of treatments that can magically transform the overall appearance of your skin. We have treatments for correcting pigmentation, managing acne, and improving the skin tone.
Photo rejuvenation helps reduce fine lines and wrinkles, while vascular therapy works effectively in treating broken capillaries, spider veins and rosacea. The IPL Permanent Hair Reduction speedily reduces unwanted hair.
Radio Frequency (RF) Facials
Want to revive your youthful features? RF treatments tighten loose, sagging skin in any part of your face or body, giving you a younger face and a svelte figure.
This painless procedure is often availed by clients for the treatment of the following areas:
Abdomen/Stomach
Thighs
Jowls
Buttocks
Upper arms
Jawline and neck
Eyebags
Hips
High Intense Focused Ultrasound (HIFU)
This noninvasive therapy tightens and tones the skin. It works on the skin's SMAS layer, strengthening the elastin fibrils and producing new collagen to tighten and lift the skin. This treatment works perfectly on the face, neck and stomach area.
LED Light Therapy
We employ the Medilux LED Light Therapy treatments for treating acne, pigmentation, uneven skin tone, redness, wrinkles, fine lines and other skin conditions. The Medilux technology utilises different colours of light and luminous intensity levels. Each type of light and brightness level is directed towards a specific condition.
If you're in a rush but want to experience a soothing facial, you can avail any of the following express facials:
Retouch Sculpted Treatment
Express Deep Cleanse with BT50
Classic Facial
Microdermabrasion
Express L.E.D Skin Therapy Facial
L.E.D Skin Therapy Facial
Express Oxygen Hydration Facial
Vitamin Touch
Eyelash & Lift Brow Lamination & Henna Tinting
Want to achieve longer and fuller eyelashes and brows? Our lash lift treatment makes mascara and curling tongs so passé as you can instantly get alluring eyes. Brow perming works alongside this treatment as it makes your eyebrows look thicker and your eyes wider.
Collagen Induction Therapy
Also known as Skin Needling, this treatment employs a skin needling apparatus that prompts collagen production and elastin to prevent scarring and pigmentation. This procedure makes the skin firmer, plump and more supple.
Collagen Induction Therapy is safe to use even on the skin that surrounds the eyes and lips, jawline, neck and décolletage. It's ideally used to reduce the following:
Scarring
Enlarged pores
Sun Damage
Stretch Marks
Wrinkles and fine lines
Acne scarring
Chicken pox scars
Sagging and dehydration
Pigmentation
Our Skin Care Products
Your journey to great-looking skin doesn't end with our clinic sessions. After having received your treatment, it's important that you maintain the health of your skin at home with essential products from Environ and Intraceuticals.
Environ's wide range of skincare products can effectively address a variety of skin conditions such as ageing, acne, pigmentation, fine lines, eczema, scarring, collagen loss, dehydration and sun damage, among others.
As for Intraceuticals, their products are grounded in the 3-step layering principle:
Revive the skin's texture, strength and radiance with the Rejuvenating Daily Serum.
Replenish the skin's natural moisture by regular usage of the Rejuvenate Hydration Gel. This helps reduce fine lines and other premature signs of ageing.
Protect the skin by locking in its moisture with the Rejuvenate Moisture Binding Cream. It contains hyaluronic acid that helps you achieve a smooth and glowing skin.
Your attending skincare therapist will discuss with you which products are ideal for your skin's condition.
---
Book an appointment to avail our skincare treatments.
---