Touch For Healing
7A Wrexham st
Bicton WA 6157
Servicing area: Bicton, Western Australia
Distant healing
Tight muscles
Aromatouch technique
...
Want to find out my availability, pricing or opening hours? Click on Send Me Details Now to get started.
Clicking on the Send Me Details Now button opens an enquiry form where you can message Kerrelee Lummis directly.
For All Of Your Professional Bowen Therapy Services in Bicton WA, You Can't Go Past Kerrelee At Touch For Healing.
Touch For Healing - Bowen Therapy
---
BOWEN TECHNIQUE
What Is Bowen Therapy?
The Bowen Technique is a gentle form of bodywork that has powerful results. Physical conditions such as neck, shoulder and back pain and other injuries can be treated effectively with Bowen. This technique also has very postive results in treating nervous, stress conditions.
How Does It Work?
The Bowen technique is considered to be the "homeopathic form" of bodywork.
The Bowen Technique addresses the entire body, by restoring balance via the autonomic nervous system. Bowen is effective for all ages and bodily complaints.
Discover how you will gain relief from painful muscular complaints and recover from injuires faster. You will also experience deep states of relaxation while your body realigns itself from a Bowen Treatment.
What Happens During A Treatment?
A Bowen treatment consists of a specific sequence of gentle, rolling "moves" done across superficial muscles, tendons and nerves. It assists your body to realign itself, relaxing tight muscles and stressed nervous systems. It also helps to detoxify your body and balance the musculoskeletal system.
The results are profound and lasting and usually apparent within two or three sessions. During a session people often report experiencing feelings of deep relaxation and meditative states.
Bowen technique is completely safe and appropriate for children, pregnant women, athletes and the elderly.
What Conditions Does It Treat?
Bowen technique is very effective in relieving pain and discomfort in the following conditions:
Back and sciatic pain
Neck and shoulder pain including 'frozen shoulder'
Carpel tunnel syndrome
Arm pain ( ideal for computer operators)
Headaches and migraines
Ear and sinus pain
Jaw (TMJ) problems including teethgrinding and clicking jaw
Groin pain, pelvic tilt
Respiratory and digestive disorders
Hip, knee and ankle problems
Tennis and golfers elbow problems
Sporting injuries
Mental and emotional stress
Bowen sessions can be performed through clothing and usually on a massage table. I also include Reiki with my Bowen treatments.

I have been delighted with the results my clients have had with this gentle but very effective form of bodywork. I get very positive feedback from them. If you have never tried Bowen technique I invite you to experience it for yourself.
---
Testimonial
"I went to Kerrelee for a painful pinched nerve in my neck and was also suffering a golfers elbow. Although suspicious of trying something new I was astonished and amazed at how only a few Bowen treatments got rid of these painful conditions, that doctor's could not find a cure for (although they had recommended surgery for my neck problem).

I now go to her reguarly for Bowen treatments and can recommend her highly. I am very pleased with my results from Bowen and found Kerrelee to be most professional and caring in her approach to her work."
Peter Thompson
Building Contractor
Iam 77 years old and some years ago suffered a nasty head injury from a fall and was hositalised for 6 months. Since that accident I get a lot of headches and shoulder and neck tension.
I am very happy to have the opportunity to recomend Kerrelee for her Bowen treatments. Her personal approach and capacity to tune into my body and its problem areas is impressive.
I am mostly affected by pain and tension in the shoulder, neck and head area and sometimes my arms and hips.
After a treatment this tension is loosened enormously the head area can take a day or two after treament to release completely.
I have regular treatments every 3 weeks to keep my whole body structure in good form so I can enjoy my life and perfom my daily fucntions without pain.
Hilary Baird
Fees
45 min treatment - $70
60 minute treatment - $80
---
For more information about the best services for your needs or to organise an appointment - just give us a call!
---
Qualification details
B.A.Sc.Sw
Also completed many post graduate counselling training courses
Bowen Practioner
Reiki Master
Rebalancing Massage Certificate
Swedish Massage Certificate
Reflexology Certificate
Aromatherapy Certified
Sound Energy Healing Practioner
Mandala painting teacher
---
Service categories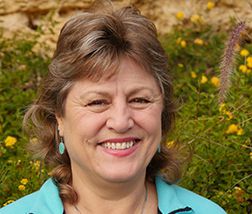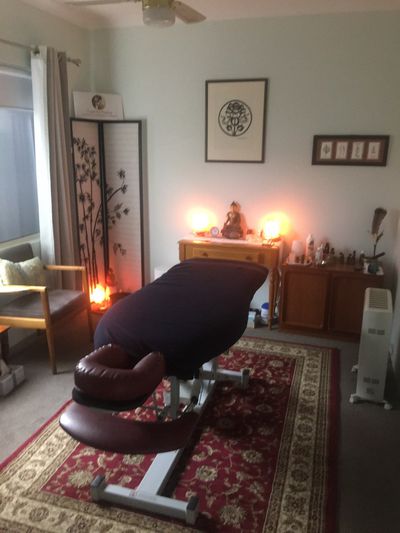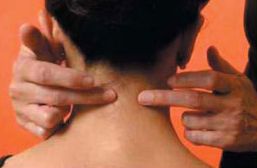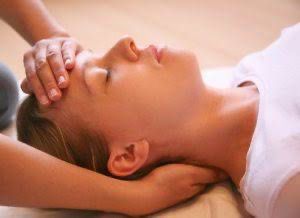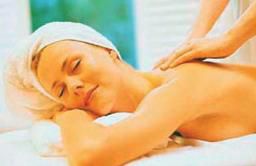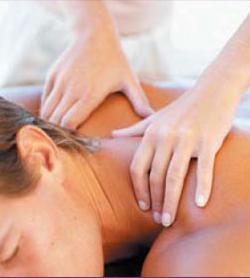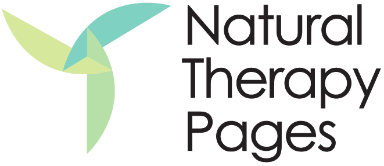 Touch For Healing