Angel-Guided Energy Healing, Reiki, Goddess Isis Healing of Love® Energy Healing System and Sekhem
Channelled energy from a higher source of unconditional love is used in various forms of hands-on healing work, such as angel-guided Energy Healing, Goddess Isis Healing of Love® Energy Healing, Reiki, and Sekhem, to completely re-balance, unblock and harmonize your physical, mental, spiritual and emotional bodies. This also draws more of the essential life force within you to activate your own innate healing resources.
"I have worked with many healers over the years with minimal results and sessions with Michelle Mayur have repeatedly helped me to release deep emotional blocks to raise my vibrations, open my heart, and enhance my own healing gifts. She is one of the most loving, intuitive, gifted and powerful channels for healing I have ever experienced. For anyone who is struggling with mental, emotional, health, spiritual issues or who wants to heighten their own healing abilities, Michelle is an invaluable resource to help you live your best life. She is the real deal!"
~ Rev. Lorraine Cohen, soul guide, life strategist, healer and speaker, Philadelphia, USA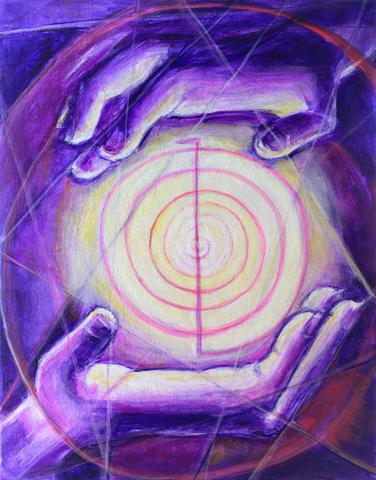 As deeply held energetic blocks release at multiple levels there is the potential for:
As many of our physical problems have their roots in our emotions and thoughts, channelled energy work can also help you to resolve physical problems. It is beneficial for treating both acute and chronic pain and in speeding recovery time from injury and physical illness.
Experiencing an Energy Healing Session
Usually during channelled energy sessions you feel deeply relaxed and you may experience radiant colours or visions with your inner sight as issues are unblocked and released. Other common sensations are of warmth from Michelle's hands, tingling energy shifts within the body and sometimes tummy gurgles as blocks are released. Michelle does not 'force' energy into you, but rather allows the natural flow of energy to wherever you need it. This process is like allowing a cup to fill up with energy before Michelle moves on to the next area of the body.
In 2012 Michelle received the Goddess Isis Healing of Love® Energy Healing system as a powerful energetic download in Bali. Through this very high vibration work you can transcend and release issues rapidly. Experience opening your heart to Divine Love and to living with passion and purpose.
Michelle is also a Reiki master, and taught Reiki for many years. She receives much healing guidance from higher beings during sessions.