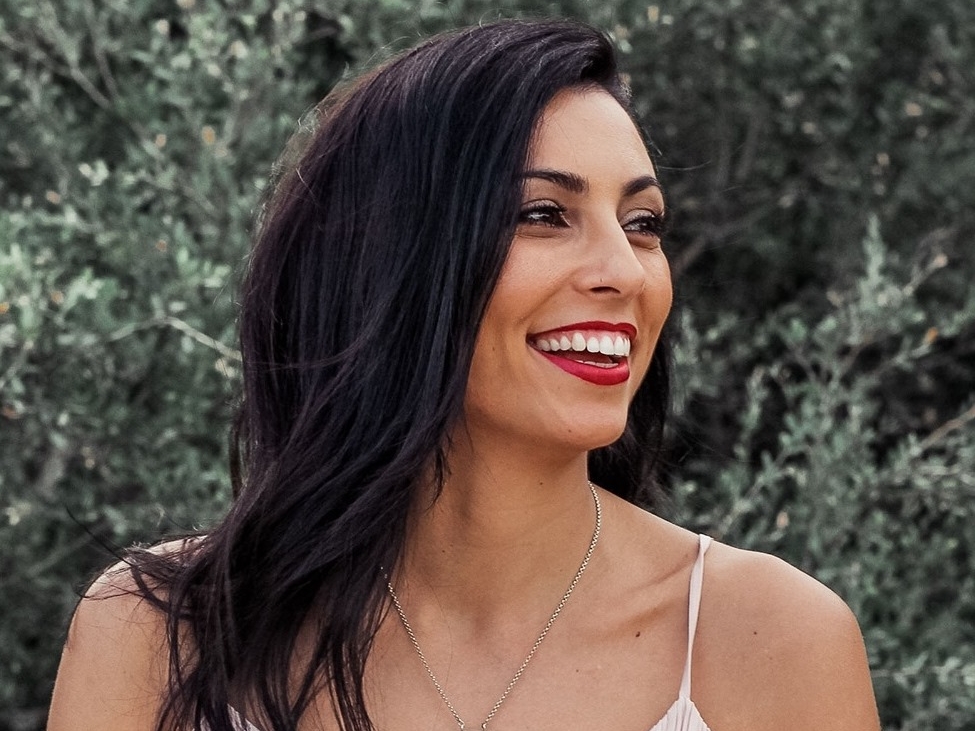 Clicking on the Send Me Details Now button opens an enquiry form where you can message Vanessa Indovino directly
Send Me Details Now
30% discount on your first session
Vanessa Indovino
Servicing area
Online and Coolum Beach in Sunshine Coast
---
Focus areas
Sabotaging behaviours
Lifestyle
Professional coaching
Coaching program
Group meditation
Stress management
---
Do you know where you want to go but don't know how to get there? Or maybe you feel disconnected, overwhelmed and unworthy of receiving more. Through coaching, I can support you in finding clarity and help you unravel the root cause of any limiting beliefs, fears or self-sabotaging behaviours which may be blocking you from moving forward and creating true freedom in your life.
We'll uncover your values, who you really are, what you really want, and how to achieve your dreams by enhancing the skills, resources and creativity that already exist within you. My coaching style is unique, practical and deep and will support you in finding clarity and own inner confidence and motivation to go for your dreams.
This will support people from all walks of life including but not limited to areas such as:
Stress and anxiety
Feeling unworthy / not good enough
Body image
Grief / loss
Career transition
Health and wellbeing
Starting a new business
Clarity of purpose / direction
Coaching offerings include:
1-1 one-off coaching
Six-week coaching program
Three Month coaching program
You can find out more about my coaching offerings here.
MEDITATION

Relax, sleep better and discover calm and clarity within with Meditation and Mindfulness . If you are a novice to meditation and mindfulness, or would like to develop and refine your skills, this is a perfect place to start. You'll learn proven strategies for reducing stress and anxiety, settling an overactive or overwhelmed mind, and finding a sense of peace, whenever and wherever you are. My approach is practical, realistic and user-friendly and caters to everyones needs and diverse lifestyles.
If you lack discipline or struggle to sit still, that's no problem. If you're stressed, anxious, overtired, or tend to overthink, the sesssions will support you to better manage even your most troubling thoughts and emotions.

You'll learn how to:
Relax your body, at will
Identify and better manage stress
Find solace from the chatter of an over-active mind
Tolerate strong emotions without being overwhelmed by them
Rest deeply and feel more rejuvenated and re-energised
Create better conditions for health and healing; both physical and mental
Manage all types of pain
Think clearly and creatively
Improve focus
Manage insomnia
Meditation and Mindfulness offerings include:
Meditation and Mindfulness offerings include:
1-1 one-off Meditation sessions
1-1 Six-week Meditation and Mindfulness program
Group meditation sessions for corporate organisations
You can find out more about my Meditation and Mindfulness program here.
REIKI
Develop a greater sense of awareness and transcend any old emotions or blocks that may be holding you back with a one-on-one Reiki session. Reiki is the natural, simple and powerful practice of energetic healing.
It is a Japanese technique that was discovered and established in the 1920s by Dr Mikao Usui. It is the universal life energy that flows through all living things. It is the creative intelligence that keeps us breathing, allows our body and everything on earth to grow.
A Reiki session gives you an opportunity to get your tank of life force energy "filled up". Reiki sessions are different each time, as the energy gives you exactly what you need in that moment depending on your current state
Reiki sessions can be conduced in person or through distant healing.
You can contact me directly for a Reiki session or find out more here.
FREQUENCY THERAPY
When we break down the human body, we are simply made of energy. All energy vibrates at a specific frequency. Frequencies are the language of cell communication, the key that opens connections and functions in the body. Therefore, the various parts of our bodies (organs, bones, tissues) all have their own specific frequencies. There are a number of ways to raise our own frequency and ultimately our energy, for example; through meditation, exercise, eating healthy nutritious food, positive mindset and more specifically Vibrational Frequency Therapy.
Vibrational frequency therapy specifically involves using a device to carry low-level electricity into the body to return the voltage of the cells back to a healthy level. It may support with stress, insomnia, mood stabilisation, nerve support, immune system, as well as osteoporosis by protecting against loss of bone mineral density. Vibrational therapy can also help stimulate the lymphatic system, increase metabolism, regulate blood sugar, improve sports performance or injuries, aid in stroke recovery, and promote wound healing.
You can contact me directly for a 1:1 session or you can find out more about Vibrational Frequency Therapy here.
---