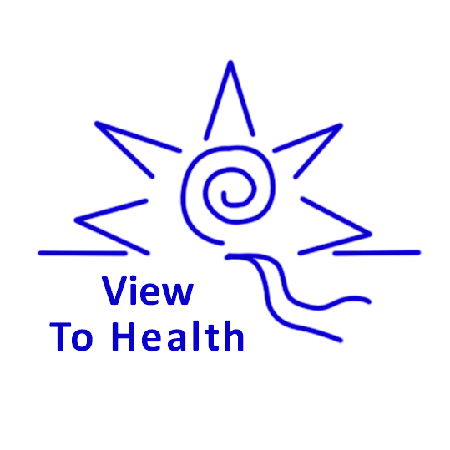 View To Health
Clicking on the Send Me Details Now button opens an enquiry form where you can message Lynne Goldstein directly
Send Me Details Now
Lynne at View to Health has given successful treatments to many patients whose condition has not improved with years of medical treatment. 
Reviews
Servicing area
Balmain, Sydney - Inner West
---
Focus areas
Body composition
Herbalist
Hormones
Indigestion
Headaches
Circulation
---
---
"Lynne is amazing! I was feeling quite low in energy and with different health issues, because of stress and unhealthy food habits. Her diet program and supplements helped me feel like myself again, making me feel secure throughout the whole process. She's super knowledgeable and caring. Thank you Lynne :)"
Vivian J.
---
"I cannot recommend Lynne enough - very thorough and helpful when explaining things/difference natural medicines to me. I had been battling with ongoing tonsillitis and Lynne assisted me to solve the problems naturally, within weeks I began to feel like myself again. Thank you Lynne!! "
Claudia P.
---
"I have been seeing Lynne for 5 weeks for my chronic digestive issues and bad acne. Already, I have never felt better when it comes to my digestion. The tonics that Lynne has made up have really helped with any discomfort. Similarly, my skin is starting to clear up for the first time in years. Lynne is also very easy to talk to and has a lovely manner. "
Marie I.
---
"I visited Lynne a couple of months ago to help fix my acne. I had tried every hormonal alternative, antibiotic and cream to try and get rid of it. Lynne helped me by supplying a herbal medicine, detox plan and diet plan. Since then my face has cleared up. Lynne is also very flexible and always contactable for people who travel a lot for work. I highly recommend. "
Sinead F.
---
"I am so glad to have found Lynne. I had been struggling with a range of issues including digestive problems and associated food sensitivities, as well as menopause with all its challenges. Lynne has such a great knowledge and understanding of herbal medicines; her herbal tonics and prescribed supplements have greatly assisted with all my health issues and I'm sure will continue to do so. Thank you so much Lynne!"
Meg J.
---
"My father has had stomach pains for 40 years. He has seen many doctors and specialists with no success. After two appointments with Lynne and prescribed tablets he now no longer has the pain. He highly recommends View to Health."
Angie S.
---
"I was struggling with bad breakouts due to stress and hormones and went to Lynne to find a solution. She made me a special skin tonic of herbal medicine that I take daily which has changed my skin incredibly, she also has helped hugely with my gut health and bloating. Couldn't recommend her anymore highly. "
Hannah O.
---
"I highly recommend Lynne, she improved my digestion issues and vastly improved my energy levels. She is well worth visiting and is an excellent Naturopath."
Ashley H.
---
"Lynne is a very knowledgeable naturopath who helped successfully treat my Candida . After seeing Lynne for only a few months I am now feeling better and can get on with my life. I would not hesitate to see her at View to health for any other issues in the future. Thankyou so much Lynne."
Ramona K.
---
"I had endured 13 cycles of IVF with no success and 9 cycles over 2 years. I was quite exasperated as I was approaching 40. Over a 12 year period I had been treated by several naturopaths. I eventually went to see Lynne at View to Health and she put me on a tonic and nutritional supplements and both my husband and myself on a sensible eating plan as a result of which we both lost weight and had more energy. With the following viable egg collection, the transfer was successful and I have now given birth to beautiful healthy twins, a boy and a girl. We are overjoyed with our miracle babies!"
Poppy D.
---
"I am doing fantastic thanks to you. I haven't had hay fever or a secondary infection, as a result of persistent hay fever, in months.
Awesome result. I've also seen a huge improvement in my fatigue.
My son did so well on your allergy treatment that the dark circles under his eyes went away for the first time in years. The treatment also helped clear his sinuses and prevented any colds from getting worse."
Tracy C.
---
"I had glandular fever for ten weeks with enormously swollen glands and extreme tiredness. After a week on Lynne's herbal and homoeopathic treatment the glands had gone down considerably, I felt a lot better and went back to work. On the next visit the glands had completely gone down. I'm eating better and have so much more energy now."
Carly S.
---
"Before coming to see Lynne at View to Health, I had been suffering from breathlessness and a dry irritable cough. After two weeks on herbal medicine I could breathe better, the cough cleared up and I had an amazing increase in energy."
Dorothy B.
---
"I have had asthma for many years with wheezing and breathlessness, relying heavily on conventional medicine. At View to Health Lynne put me on a 6 day Detox diet with homoeopathic drops followed by a herbal medicine. I seldom have the wheezing and breathlessness now and have reduced the puffer to once a day."
Pamela T.
---
"I had been suffering from fatigue for twenty years. Lynne carried out an iris analysis with a detailed report including inherited tendencies to various health problems and weaknesses in certain organs. I found the report very informative. After two months of treatment, which included a herbal bowel cleanse, and a herbal tonic, my energy levels are remarkably better. I don't feel fatigued now."
Carol L
---
"I was prescribed NSAIDs by my GP for gout and subsequently developed a stomach ulcer. Lynne at View to Health gave me a herbal medicine, a diet and natural anti-inflammatory supplements and my stomach ulcer cleared up and I stopped taking the NSAIDs. Lynne then gave me a natural treatment for gout and after a few weeks the gout became less apparent and soon disappeared. I have not had a flare-up of gout for over five years now."
Ray B.
---
"I was feeling run down and wanted my skin to look healthier. I also suffered from indigestion. Lynne showed me on the computer screen the signs in my eyes corresponding to digestive function, kidney function and lymphatic efficiency. She gave me a diet with a herbal mixture and supplements and my digestion and energy improved considerably. On the next consult I was given a 6 day Detox diet followed by a naturopathic treatment. Now I feel much more energised and my skin is much clearer."
Sally C.
---
"I was having severe coughing attacks in a damp room where I was working. After following Lynne's naturopathic treatment I don't have the cough now and don't have the bronchial infection as I was before."
Cheryl A.
---
"I had psoriasis on my scalp and elbows, and eczema on my back and legs. The itchiness was driving me crazy. I didn't want to take cortisone or other prescribed medicine. After four weeks treatment from Lynne with a herbal medicine and a ream to apply to my skin, the eczema has cleared up and the psoriasis has practically gone."
suzy p.
Services
Naturopathy, Nutrition, Iridology, Weight Loss, Pathology Tests
1hr
Naturopathy
Weight Loss
Women's Health
Dietitian
Iridology
Allergy Testing / Treatments
Natural Fertility Management
We specialise in all digestive and gut conditions, fatigue, skin problems, anxiety, weight issues, allergy & hormone testing.
Qualifications
Bachelor of Science (The University of Sydney)
Post Graduate Diploma In Human Nutrition and Dietetics (University of Sydney)
Master of Science In Biochemistry (UNSW)
Post Graduate Diploma In Clinical Nutrition (The International Academy of Nutrition)
Diploma In Nutrition (NSW College of Natural Therapies)
Advanced Diploma of Herbal Medicine (Southern Cross Herbal School)
Diploma In Ayurvedic Herbology (Southern Cross Herbal School)
Advanced Diploma In Iridology (College Iris)
Diploma of Naturopathy (Southern Cross Herbal School)
Professional Membership
ATMS - Australian Traditional Medicine Society
NHAA - Naturopaths & Herbalists Association of Australia