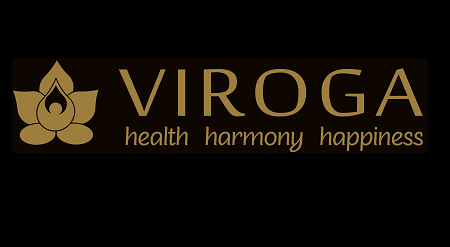 Viroga Yoga Studio & Health Spa
Alert Practitioner
By clicking on the Alert Practitioner button, we send the practitioner a message on your behalf that you would like to get intouch with them.
Yoga, Spa Services & Retreats that enhance Health, Harmony, Happiness of Body, Mind, Spirit.
Viroga Yoga Studio & Health Spa
Servicing area
BRIGHTON, Queensland
---
Focus areas
Well-being
Healing art
Far infrared
Fitness
Natural medicine
Facial
---
---
Viroga is a sanskrit word that means Wellness. At Viroga, we aim to promote wellness for man, woman & child by providing Yoga, Meditation, Massage, Spa Services & Retreats that enhance Health, Harmony, Happiness of Body, Mind & Spirit. If you're looking for natural way to improve your wellbeing or if your searching for a present to give a loved one or friend, then we here at VIROGA Yoga Studio and Health Spa are the ones to call. From renewing your skin & revitalising your body to improving your inner peace, we've got the perfect class, treatment or retreat for your needs.
---
Spa Services On Offer
Spa Treatments
Massage Treatments
Alternative Therapies
Energy Work
Pampering Packages
Private Spa Parties
---
Yoga Services On Offer
General Yoga Classes
Pregnancy Yoga Classes
Baby Yoga Classes
Kids Yoga Classes
Meditation Classes
Private Classes & Yoga for Special Events
Weekend Yoga Reteats
5 Night Yoga Holidays
View our latest Spa Menu, Yoga Timetable and Retreat details on our
WEBSITE
or visit our
FACEBOOK
---
Online Store
If you're looking to purchase a Gift Voucher, enroll in a Course or buy a Yoga Class Pass, then you'll find everything you need in our
ONLINE SHOP
Contact Us
Health Spa: (07) 3269 5511 or healthspa@viroga.com.au
Yoga Studio: (07) 3324 1016 or info@viroga.com.au
Address: 40 Seaview St Brighton Q 4017
Website:
www.viroga.com.au
Facebook:
www.facebook.com/VirogaYogaSpa
---
For more information about the best services for your needs or to organise an appointment - just give us a call!
---