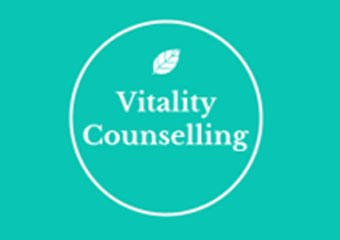 Clicking on the Send Me Details Now button opens an enquiry form where you can message Nathan Adams directly
Send Me Details Now
Anxiety is often caused by an emotional state that isn't apparent. But it can also be caused by different aspects of life. In a safe place, you can share your stories where Nathan can get an insight into your life and determine your strengths and weaknesses. Contact him today!
Vitality Counselling
Focus areas
Mental health & wellbeing
Telehealth
Online session
Individual counselling
Anger management
Anger
---
---
Nathan is a qualified counsellor and psychotherapist who is passionate about helping people overcome obstacles in their lives and to reach their potential. He is particularly interested in trauma, which he believes is often overlooked and misunderstood.
Using experiences gained from living in a rural area, volunteering in youth work, studying ministry, working in disability services, and studying counselling and psychotherapy, he draws on his life experiences.
While Nathan is aware of people from all worldviews, he has a Christian perspective that he can incorporate into sessions upon request. He will also encourage you to incorporate insights from your own religious beliefs.
When Nathan examines your situation, he focuses more on what has happened or is happening to you than on what is wrong with you.
With a people-centred and trauma-informed approach, he has excellent active listening and empathy skills, and he enjoys connecting people to the right support and resources.
Nathan offers a range of counselling services, including but not limited to:
Anger Management
Anxiety
Depression
Grief and Loss
Family Issues
Men
NDIS
Post-traumatic Stress Disorder or Trauma
Relationship Issues
Stress Therapy
Women
Youth
Services Offered
Counselling
When you're fighting symptoms of depression, anxiety, grief, and trauma, or facing life's challenges, it's difficult to gain perspective and understand your experience, emotions, and problems. You may feel exhausted and alone because of these things.
Nathan offers insights, clarity and a roadmap to navigate through the often complex emotions in these situations. You can get understanding, support, insight, tools, resources, coaching, and counselling from him so that you can live a life filled with more vitality and hope.
It is empowering to have a companion to validate and empathise with your experience.
Anxiety Counselling
Approximately 1 in 4 Australians will experience anxiety in their lifetime.
It is common to feel these feelings when faced with a stressful event or when under pressure to perform or to meet a deadline, but they usually seem to be confined to just the stressful event or stressor. When the source of stress passes or is removed, the feelings also pass.
Anxiety goes beyond feeling worried or stressed. It is a sustained feeling that is not always linked to a common stressor.
It is frequently experienced at intense levels, which can affect daily life negatively and lead to avoiding situations, places and things that trigger their anxiety. We can also associate it with panic attacks.
There is almost always a sense of hopelessness, catastrophising, and negative fortune-telling associated with anxiety. Additionally, anxiety is always at odds with practical interventions like counselling, being around healthy people that model openness, vulnerability, trust, and positive self-talk.
The good news is that anxiety can be treated effectively, despite a common misconception.
Through counselling, we can build hope, address patterns of negative thinking that contribute to the problem, find strategies to calm an anxious brain and make the body feel safe again and deal with avoidance behaviours systematically.
Take action now and get on the path to a more vital life. Contact Nathan today and discover how you can seize this opportunity together.
Qualifications
Graduate Diploma In Counselling
Advanced Diploma of Counselling and Family Therapy
Diploma In Ministry
Diploma of Counselling
---