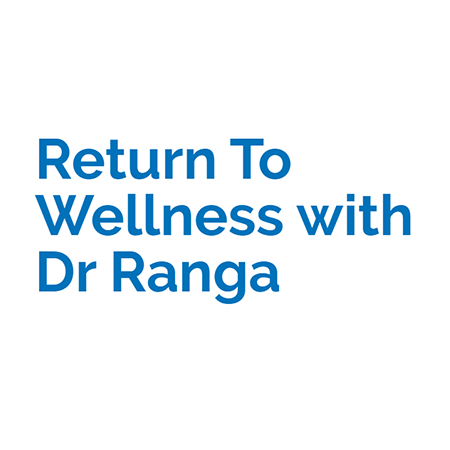 drrangawellness
Clicking on the Send Me Details Now button opens an enquiry form where you can message drrangawellness directly
Send Me Details Now
Dr Ranga specialises in providing professional Nutritional Medicine based Wellness including Allergy Testing & Ayurvedic Health Assesment services, Anti-Ageing programs, detoxification, gut health, and more to people living in the greater Mosman area
Return To Wellness-World of Health - Total Wellness, Allergy Testing & Ayurvedic Health Assessments
Servicing area
Mosman, New South Wales
---
Focus areas
Vitality
Weight management
Detoxification
Fluid retention
Joint pain
Blood analysis
---
---

Allergy Testing

Do you experience any food allergies, hayfever, sinusitis, or dermatitis? Do you have any of the following:
Weight problems
Migraines
Headaches
Fatigue
Bloating
Candidiasis
Thrush
Eczema
Fluid retention?
If so, you can try an Allergy Test to see if you can locate the underlying causes.

Price: $95


---

Bio-Energetic Responce & Rexonance Testing (BERRT)

Bio-energetic Response and Resonance (BERRT) testing using acu-points on the hands and feet is used to evaluate the bio-energetic functional state of 20 organ systems. Underlying imbalances and patterns of disease are identified and treatment protocols are created to re-balance the body.

Prices
1Hr - $125
1.5 Hr - $210


---

Acid/Alkaline Body Health Balance

Improve and maintain the level of your health and wellness much faster. Scientists and doctors have found that over 150 degenerative diseases are linked to acidity/alkaline imbalance; including cancer, diabetes, arthritis, heart disease, gall and kidney stones and many more. Test your acid/alkaline levels today, and return to your health, vitality and wellbeing.

Price: $80


---

Oxidativ Stress

Oxidative Stress is responsible and is the fundamental cause behind over 200 chronic degenerative diseases. We test Oxidative Stress markers through live blood testing and urine lipid peroxide markers testing.


---

Mercury and Heavy Metal Testing

BERRT is used to test for toxic burden with heavy metals. Detoxifcation protocols are used to safely reduce the toxic burden.


---

Ayurvedic Health Assessments

Re-balance, re-align and rejuvenate your spiritual, mental, emotional and physical energies. Beneficial for diabetes, heart liver, kidney, stomach and intestinal aliments. Plus can assist in unhealthy diets.

Price: $80


---
For more information about the best services for your needs or to organise an appointment - just give us a call!
---
Services
Basic Health Assessment
30min
Nutrition
Health Screening
Basic Health Assessment includes BERRT (Bio-Energetic Response and Resonance Test) which provides clear pattern of imbalances in 20 organ systems. The method uses Acu-Points and the strength of energy flow along the acupuncture meridians to vital organs u
Qualifications
Food and Nutrition Scientists
Nutritional Medicine
Doctor of Food and Nutritional Science
Ayurvedic Nutrition
Medical and Vedic Palm Analysis
Professional Membership
ATMS - Australian Traditional Medicine Society
---